We're committed to our readers and editorial independence. We don't compare all products in the market and may receive compensation when we refer you to our partners, but this does not influence our opinions or reviews. Learn more about Finder .
There's no denying that a pool is a nice luxury to have, but it comes at a price. Pools have a lot of moving parts, and can chew through thousands of extra units of power per year compared to a household without them.
We'll dive into the running costs of your humble home swimming pool in depth, looking at what costs the most and measures you can take to save. Let's start with what makes pools so pricey.
How much does a pool cost each year?
When you add up the cost of heating, cleaning, chemicals, maintenance, repairs, and more a pool can cost up to $3,725 a year to run.
There's a whole bunch of costs that go into a pool's operation. The unfortunate reality is that having a safe, functioning swimming pool is a little more complicated than simply filling a big pit in your backyard with water. On top of basic electricity costs, you have to pay for cleaning, chemicals, maintenance, repairs, and more. When you add up these costs a pool can cost up to $3725 to run annually.
Here we break down the major costs that make up pool expenses, so you can see what's contributing the most. We estimated these costs using various sources including SA government estimates.
Heating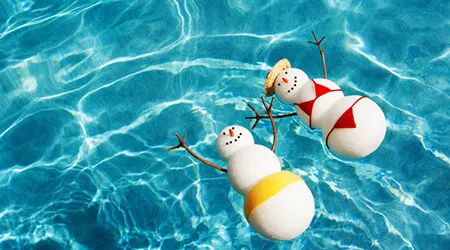 Annual cost: $500 - $1500 (gas); $250 - $750 (non-solar electric)
The tricky part about predicting a price for a heater, just like air conditioning in your house, is that a lot comes down to how you use it. Here are the three main things that determine heater costs:
Target temperature. If you're constantly pumping up the temperature even when it's just a little chilly or demanding a pleasant 25 degrees all year round, your prices can skyrocket.
Pool size. The larger your pool is, the more energy will be required to heat it. Bigger pools are simply more expensive.
Technology. Gas heaters are the most effective at heating up pools, but also the most expensive ($4 - $17 per hour). An electric heater run off mains power is slightly better, but solar is the best of all. A solar heater can drop your hourly running costs to between 18c - 26c per hour ($100 - $200 annually).
Compare energy costs in our engine
Filter pump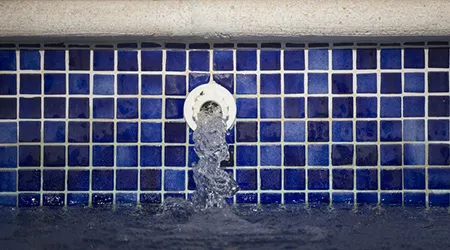 Annual cost: $1200
The filter pump is a vital part of your pool set up, running for about 10 hours every day to keep your water clean and usable. This comes at a price of about 26c - 53c per hour, but there's not much choice since you can't really go without.
Maintenance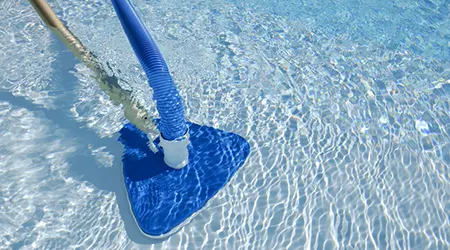 Annual cost: Up to $1400
Pools need regular cleaning and scrubbing and the occasional acid wash to keep them functional. From time to time, you may need a component repaired or replaced. The bigger and more complicated your pool, the more maintenance it requires.
Additional water bill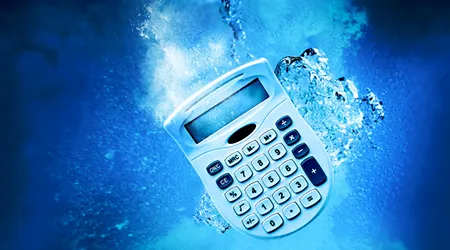 Annual cost: $45 - $245
Note: The additional cost of water was taken from a US website.
When your pool is open to the atmosphere, water will evaporate from the surface, even in cold weather. The more surface area your pool has and the warmer it is, the faster water will evaporate, but as a general guide an uncovered swimming pool can lose 5mm of water height per day — about 160 litres from a 4 by 8 metre pool! That can be expensive to replace and it's reflected in your water bill.
While evaporation is the biggest source of loss, water can be lost to splashing, backwashing, and leaks. Remember that lost water also means lost heat.
Chlorination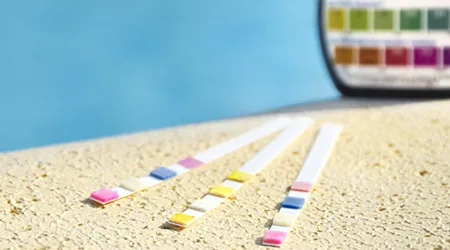 Annual cost: $55 - $130
Nowadays, you have automatic pumps that monitor chlorine levels in your pool and make sure that they're kept at safe and useful levels. That said, chlorine still costs something, even if it's one of the less expensive components of a pool.
How can I lower my pool operating costs?
Now that you have a good idea of what's costing you the most on a yearly basis, there's a number of steps you can take to lower some of these costs.
Regular maintenance. Maintenance may be one of the largest regular costs of a pool, but keeping up with it is vital. For example, a clogged filter might make your pump have to work harder. Keeping your pool and pump in top condition will save you money in the long run.
Pool cover. A well-fitted pool cover can cut down on evaporation from your pool surface by as much as 97 percent. The cover itself may be a big one-time expense, but it will save you heaps throughout the year.
Solar heater. As explained earlier, solar heaters have significantly lower running costs than a gas heater, up to maybe $1,000 yearly. It will require an initial outlay to install the solar panels and replace your existing heater, but if you're planning to have this pool for a few years it will pay itself off.
Multi-speed pump. If you invest in a multi-speed pump that adjusts its pumping speed in response to backwash from the pool, you can actually significantly lower your energy costs. A multi-speed pump might slash your running costs to a third compared to a single speed pump.
Recapture gutters. This is a minor measure, but installing gutters to recapture water that's splashed outside the pool can save you on heating, chemicals and water costs.
Make sure you have pool insurance. If you have a home insurance policy, it's a good idea to check that your pool will be covered for any unexpected damages. If you don't have pool insurance, consider getting a home insurance policy or switch to a brand who will cover it.
Pool costs summary
Whether you have a pool already or are planning to install one, you can see they're a huge investment. Taking small energy-saving steps can help, as can installing more energy-efficient parts in your set up. While solar heaters and fancy pumps are useful, though, the biggest change you can make is buying a pool cover and using it.
Images: Getty
---
More guides on finder
Lower your household bills