Home Loans with no application fees
Save yourself money during the home loan application process so you can pay for the important expenses.
We're committed to our readers and editorial independence. We don't compare all products in the market and may receive compensation when we refer you to our partners, but this does not influence our opinions or reviews. Learn more about Finder .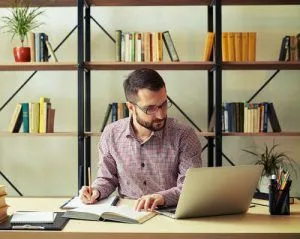 Home loans come with a range of fees, but few are as expensive as the application fee. This fee is charged to cover the costs associated with processing your application and can range from as little as $200 and as much as $1000 depending on the home loan. Some application fees will include valuations and other legal fees within it.
Use this table to search for loans with no application fees
Things to consider about home loans with no application fees
Many Australians comparing home loans will first look to the application fee to make sure that it's not too expensive when comparing home loans. Lenders know this and so while they may discount application fees on some loans, they might still have expensive valuation, legal and other upfront fees which they charge. Ensure you take into account all of the upfront fees of a home loan rather than just the application fee.
Also keep in mind that some loans such as SMSF home loans will regularly not charge application fees but will have hefty legal fees ranging from $1000 - $4000. These loans have more complex legal structures and intensive compliance requirements, so ensure that you take these into account when carrying out a comparison.
Finally, know that even if a home loan has an application fee, in many cases you can seek a waiver from your new lender. In the grand scheme of things, a lender will make much more profit from the interest you pay, so will be happy to negotiate with you.
What is a home loan with no application fees?
These are home loans which will charge $0 application fees. There are many reasons why a home loan might not have an application fee. This includes:
Special promotions, meaning the home loan usually has an application fee but the lender has waived the fees as part of a promotion to attract new borrowers.
Package home loans, which will usually waive application fees and valuation fees but will charge an annual fee.
Basic home loans, which are light on features but have low fees and features.
What types of home loans don't come with application fees?
As mentioned above, the competitive nature of the home loan market means that many types of home loans come without application fees. These include both variable, fixed and split rate:
Full featured home loans - These loans offer a full range of features including offset accounts, additional repayments and redraw facilities and will often feature $0 application fees as a promotion.
Package home loans - Package home loans bundle together a borrower's home loan, transaction account, credit card and more. This comes with the benefit of keeping your banking with the one institution and also nets you interest rate discounts and waivers on fees. As mentioned above, the vast majority of package home loans will have no application fees and can waive other upfront fees, but will charge an annual fee which can range between $150-$500.
Basic home loans - Most basic home loans will have minimal features and will offset this by offering low fees and interest rates. In most cases, the first rate which is discounted or waived is the application fee.
While other home loans such as SMSF, bad credit and low doc loans might also come with no application fees, this is rarer than the loans above. In the case of SMSF home loans, while the application fee for many is low or $0, this is usually offset by expensive legal fees.
How should you compare home loans without application fees?
A home loan with no application fees can be compared in much the same way as any other home loan. This means you should take into account not only the fees but also the features, rates and eligibility criteria of a home loan before applying.
Features. Ensure you know what features you're going to use and sort home loans accordingly. Common features include 100% and partial offset accounts, which are linked transaction accounts that offset the interest due on your home loan; split rate options, which allow you to split your loan into different portions with your choice of fixed or variable rates; and the ability to make additional repayments and then access these through a redraw facility.
Rates. Interest rates should play an important part in your comparison. Look at the advertised rate and then the comparison rate, which is a combination of the advertised rate and a combination of some of the fees charged by the lender. You should also decide on whether you want to lock in a rate for a certain number of years, or use a variable rate.
Eligibility criteria. Different lenders and loans will have different lending conditions. Some lenders will not loan out to borrowers buying an inner city apartment for example. Be sure to compare the eligibility criteria of loans you're interested in.
Fees. Compare the other fees which might be present in a home loan, including the valuation fee, legal fees and any ongoing fees for the use of an offset account or redraw facility.
Save money on fees and add a home loan with no application fee to your comparison today. As always, keep in mind that fees are only one part of a home loan. Compare features and interest rates to ensure you get the best deal.
More guides on Finder