Finder makes money from featured partners, but editorial opinions are our own.
RACT home Insurance
RACT home insurance: buy a policy and get access to member benefits.
RACT is an motoring club and insurance provider based in Hobart, Tasmania. They've been around since 1923 and offer a number of products and services including car insurance, roadside assistance, travel insurance and home and contents insurance. When you sign up to a policy, you can become a member and get access to a range of other benefits, from travel perks to cashback on your health insurance.
We don't currently have this brand on our panel. But don't fret! You can head to the RACT website or compare a bunch of other home insurance companies with finder.
Compare home insurance fast
RACT home insurance policy options
RACT home insurance offers the following home insurance policy options:
Home Insurance
RACT's home insurance policy covers the physical structures that make up your home. This can include the garage and shed as well as the building itself. It can cover you against loss or damage caused by insured events like.
Storms and floods
Explosions
Lightning and fires
Theft and malicious acts
Animal damage
Earthquakes
Incidental expenses (optional add on)
Environmental improvements (optional add on)
Temporary accommodation (optional add on)
Contents Insurance
RACT's contents policy covers loss or damage to your belongings at home. This means contents that are used for domestic purposes and are located at the insured address including rugs, window furnishings, light fittings and installed carpets. Cover includes earthquakes, explosions, fires, impacts, malicious acts, riot or civil commotions, storms, theft, burglary and more. You can also get:
New for old contents replacement
Portable contents cover (e.g. protection for belongings outside the home)
Accidental damage
Up to $1,000 cover for spoiled foods due to freezer breakdown
Home and Contents Insurance
RACT's home and contents policy offers the benefits of both home and contents cover. If an insured event like a fire, theft or accidental damage occurs, they can cover you for the costs of repairing or replacing parts of the property and belongings in it.
Here's an overview of RACT's home and contents policy
Here's what you'll be covered for with RACT home and contents insurance policies. Compare the benefits below.
| Insured events | Home | Contents |
| --- | --- | --- |
| Fire | | |
| Lightning | | |
| Earthquake or Tsunami | | |
| Storm | | |
| Flood | | |
| Escape of Liquid | | |
| Theft or Burglary | | |
| Intentional or Malicious damage | | |
| Impact | | |
| Glass breakage | | |
| Explosion | | |
| Riot or Civil commotion | | |
Some other benefits you get with RACT home insurance policies include:
| Additional cover | Home | Contents |
| --- | --- | --- |
| Incidental expenses | | |
| Removal of debris | | Up to 10% of the sum insured |
| Exploratory costs | | |
| Safety net | | |
| Matching and modifying | | |
| Matching materials | | |
| Temporary accommodation | | |
| Temporary accommodation for renters or for strata title owners | | Up to 10% of the sum insured |
| Fixtures when you own a strata property | | |
| Landlord's fixtures and fittings when you are a renter | | |
| Property belonging to visitors | | |
| Environmental improvements | Up to $2,500 of the net cost | |
| Legal liability | | |
| Accidental death | | |
| Keys and locks | | |
| Damage caused by a trapped animal | | |
| Damage caused by emergency services | | |
| Food and medication spoilage | | |
| Boat equipment not in or on a boat | | |
| Cash | | |
| Vehicle equipment not in or on a vehicle | | |
| Re-establish important documents - jewellery valuations, passports, wills, drivers licences, marriage certificate, birth certificates, title to your home | | |
| Tools of trade | | |
| Bonds, deeds, documents, manuscripts, memorabilia and collections | | |
| Items containing gold or silver | | |
| Jewellery | | |
| Paintings, pictures, works of art, antiques, sculptures and art objects | | |
| Contents in the open air at the insured address | | Up to 20% of the contents sum insured |
| Contents temporarily removed from the insured address | | Up to 20% of the contents sum insured |
RACT also provides additional benefits. You can get cover for them by paying extra on your premiums.
Optional cover
Home
Contents
Accidental damage
Damage to electric motors
Portable items cover
Theft
Lost
Accidental damage
RACT home insurance exclusions
All policies have exclusions. The following is generally not covered by RACT.
Actions of the sea
Asbestos and hazardous materials
Biological, chemical, other pollutant or contaminant
Boundary fences
Breaking the law
Building work
Business use
Confiscation
Consequential loss
Contamination
Contents in transit (except if you have selected Portable Items Contents cover)
Defects
Deliberate action
Electronically stored software, data and files, and images, including photographs
Failure to make a report to the police
Poorly maintained homes
Ground movement
Incidents occurring over time e.g (something that has not occurred as a result of a single event)
For a full list of exclusions, you can check out the general exclusions section of the product disclosure statement (PDS).
Here's some information on RACT Home Insurance complaints
We looked at home insurance complaint data from the Australian Financial Complaints Authority (AFCA) between July 2020 and June 2021. The data breaks down different underwriters and compares their business size to the number of complaints processed.
When comparing insurers, keep in mind that insurers with a larger market share serve more customers, so can potentially get more complaints.
Here's an overview of how RACT (RACT Insurance Pty Limited) did:
RACT is a medium sized insurer with a relatively low number of complaints.
While it didn't receive many complaints, only 46.15% were resolved directly with its customers and a small number were escalated to the AFCA.
RACT home insurance excesses
An excess is an amount that you usually need to pay whenever you make a claim. Sometimes there are more than one that you'll need to pay. It's common across all types of insurance. The following excesses generally apply when you make a claim on your RACT home insurance policy:
Standard Excess. This is the excess you need to pay wherever you make a claim. You will be able to choose from a number of different excesses - the higher the excess you choose, the lower your premiums will be.
Additional Excess. This might apply when the insurer considered an aspect of the property or owner to be more risky. This excess is generally applied in addition to any others you need to pay.
Earthquake or Tsunami Excess. This applies for claims related to earthquakes and tsunamis and is generally in addition to any other excesses you need to pay.
Submitting an RACT home insurance claim
You can submit an RACT home insurance claim online by signing into the member hub or by phone, Monday - Friday, 8am - 5:30pm on 13 27 22. It should take you around 5 to 10 minutes. To make a claim, you'll need the following information:
Your policy number, name, address and number
Details of the incident
Photos of the damage
Proof of ownership (e.g. receipts, bank statements)
A claims consultant will advise you about the next steps to complete your claim. In some cases, this can involve having an assessor or tradesperson come out to you and repair or replace any damaged items.
Why you can trust Finder's home insurance experts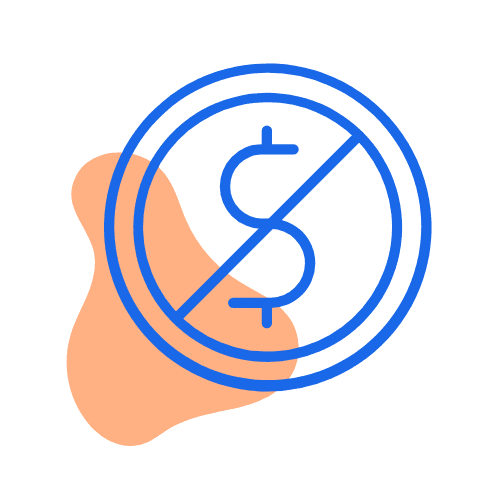 We're free
You pay the same as buying directly from the home insurer. Better still, we regularly run exclusive deals that you won't find on any other site – plus, our tables make it easy to compare policies.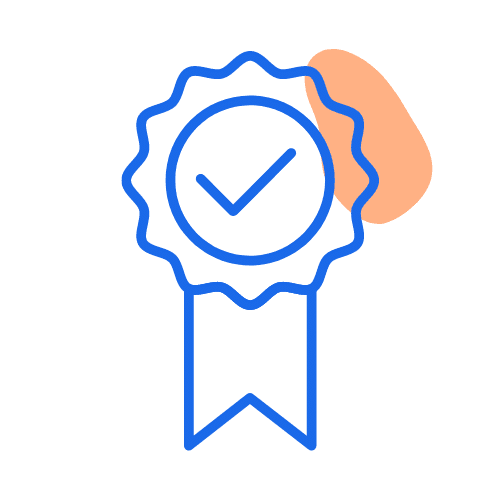 We're experts
We've
researched and rated
dozens of policies as part of our
Finder Awards
. We provide
unique insights
and our in-house experts regularly appear on Sunrise, 7News and SBS News.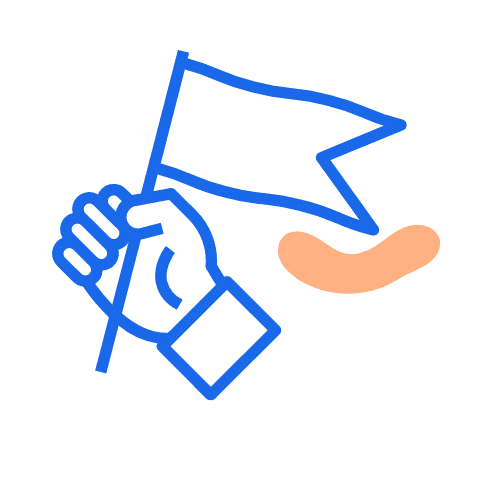 We're independent
Unlike other comparison sites, we're not owned by an insurer. That means our opinions are our own and we work with lots of home insurance brands, making it easier for you to find a good deal.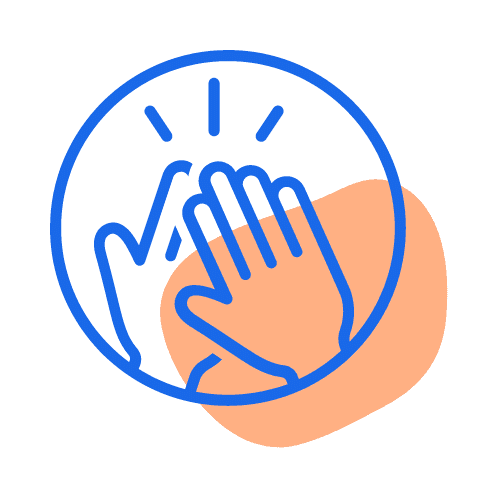 We're here to help
Since 2014, we've helped 150,000+ people find home insurance by explaining your cover options simply and clearly. We'll never ask for your number or email. We're here to help you make a decision.
Frequently asked questions