Finder makes money from featured partners, but editorial opinions are our own.
Your guide to weight loss surgery
Weight loss surgery is an important medical treatment for many Australians. Surgery can cost between $10k and $20k, but it can be covered by some private health insurance policies.
What weight loss surgery options are there?
There are several different types of weight loss surgery, but they all have one thing in common: they reduce the size of your stomach so you can't eat as much as you did before. Here are the most common types of surgery available in Australia:
Gastric sleeve. The surgeon makes your stomach smaller by permanently removing a section of it. As a result, you won't be able to eat as much food as before. This surgery is not reversible.
Lap band (or gastric banding). The surgeon uses a silicon band to tie off a section of your stomach and make it smaller. This has a similar effect on your appetite as the gastric sleeve but you won't experience as dramatic of an effect on your appetite. The good thing is that this one is reversible.
Gastric bypass. The surgeon divides the stomach into two sections and reconnects the small intestine to the stomach's smaller, upper pouch. Not only will you eat less, but you'll absorb fewer calories from the food you do eat since your small intestine is involved. This is good as far as weight loss is concerned, but you may have to supplement with vitamins and minerals to make up for the lack of absorption.
Duodenal switch. The surgeon removes a large portion of the stomach and then attaches the remaining section to the middle part of the intestine. This has a similar effect as a gastric bypass on your ability to absorb calories and nutrients.
Although all of these surgeries are relatively safe and have great results, the gastric bypass surgery and the duodenal switch surgery are both a little more involved and are usually used when you need to lose a lot of weight fast, for example, if your weight is threatening your life. Your doctor will help you decide which one is right for you.
How much does weight loss surgery cost?
The cost of weight loss surgery can be anywhere from $10,000 to $20,000 if you don't have insurance. The final cost will vary based on the type of surgery you undertake, as well as based on other individual factors.
Does private health insurance cover weight loss surgery?
Private health insurance covers weight loss surgery if you have the right cover. You'll need a gold-tier hospital policy, or a 'plus' hospital policy that covers weight loss surgery. With adequate cover, you can often cut down the cost of weight loss surgery by about two-thirds. Insurance will pay for your accommodation, theatre fees, anaesthesia and doctor's fees. Here are a few policies from Finder Partners offering weight loss surgery cover. All prices are based on a single individual with less than $90,000 income and living in Sydney.
What is the success rate of weight loss surgery?
If you're still on the fence, you'll be glad to know that all of the surgeries listed above have been proven to be effective. Just ask the Monash University researchers who found that weight loss surgery is a very effective way to lose weight and reduce your risk of other health problems like heart disease and diabetes.
In one study, researchers tracked 8,000 lap band patients over a 20-year period and found that the patients weighed an average of 30.1kg less than they did at the start. That's two full decades and these patients kept the weight off!
The researchers also reviewed a bunch of other literature that demonstrated an average 59% weight reduction in gastric bypass patients and a staggering 75% reduction in duodenal switch patients.
How do you qualify for weight loss surgery?
Anyone who's overweight can have weight loss surgery, but if you want to be covered by Medicare and/or private health insurance, you'll need to be considered morbidly obese. This will mean that your weight has the potential cause serious health problems if left untreated.
At the end of the day, your surgeon will decide if that's the case or not. However, they're largely bound by Medicare's guidelines, which define a morbidly obese person as anyone with a body mass index of 40+ or a body mass index of 35+ accompanied by diabetes, heart disease or cancer. Private health funds use similar definitions.
Your surgeon will have a little bit of leeway to make the final call since your age, gender and ethnicity all factor into the equation.
Is weight loss surgery safe?
Weight loss surgery can be a life changing event and it's helped a lot of people who struggle with diet and exercise. But don't just go into it blindly.
While it is generally safe, it is still a major surgery and all major surgeries come with their share of possible complications including excessive bleeding, infection and negative reactions to the anesthesia.
There's also the possibility of longer-term gastrointestinal issues like leaks, obstructed bowels, gallstones, ulcers and malnutrition.
You will usually need a thorough face-to-face consultation with a doctor before getting approved, so they'll help you decide whether the benefits outweigh the risks.
If you get the go-ahead, it means your doctor is confident that the risks are manageable.
What preparation is involved?
If you decide that weight loss surgery is for you, you'll want to do whatever you can to decrease the chance of complications, speed up your recovery and help yourself adjust to the new lifestyle that awaits.
Here are some things you can do to prepare yourself both mentally and physically:
Start eating smaller portions. After the surgery, your stomach won't be able to handle as much food as before. Get used to eating smaller portions now.
Quit smoking. Stop smoking as long as possible before your surgery. Smoking and consuming nicotine can increase the risk of complications during and after surgery of any kind.
Educate yourself about healthy living. The surgery is just one part of your weight loss journey, which also requires exercise and good nutrition. Try to get into a "healthy living" mindset as early as possible by learning about these lifestyle factors.
Start making healthier choices. Don't just wait until after the surgery to make the lifestyle changes you're learning about. Give yourself a head start by making small changes ahead of time.
Follow your doctor's pre-surgery diet plan. Your doctor or surgeon will probably give you a diet plan to follow in the weeks leading up to the surgery. This diet will be designed to be easy on your digestive system, which is about to be operated on.
What nutrition is required for weight loss surgery?
Diet is an important aspect of weight management, so your surgeon will give you a diet plan to follow. When in doubt, always follow your doctor's recommendations.
Generally speaking, though, you can think about your diet in terms of where you are in the surgery process.
Leading up to the surgery: In the weeks before the surgery, you'll be eating a lot of protein, including protein shakes, to help burn fat and keep your muscles strong.
Your doctor may try to get you to lose some fat to help the surgery go smoother. You can do this by eating less, reducing saturated fats like dairy and reducing carbs like bread and sugar. Eating less will also help prepare you for life after surgery since your stomach won't be able to hold as much food as before.
Immediately before the surgery: At this point, you should be consuming mostly liquids. After all, they'll be cutting into your stomach so it's probably best if there's nothing in there! Your doctor may also allow you to have some easily digestible foods like fish or watered-down cereal.
How long does it take to recover from weight loss surgery?
Recovery for most types of weight loss surgery follows a similar pattern. You can expect to stay in the hospital for 2-3 days and make a full recovery in 4-6 weeks.
During those first few days in the hospital, your stomach won't be able to handle much so you'll be on a diet of only clear liquids. You may also experience some pain and nausea, in which case doctors will administer medication via IV.
After 2-3 days in the hospital, you'll go home barring any major complications. Around this time, you'll begin to transition to other liquids like thin broth, skim milk, tea and coffee. At this point, you can manage any lingering pain and discomfort with over-the-counter and/or prescription medication that your doctor recommends.
Around the 2-week mark, you'll be in good enough health to return to work but your stomach won't yet be fully healed. You'll move from a liquid diet to a diet of pureed foods.
In weeks 4-6, your stomach will be fully healed but it's still a good idea to ease your way into solid foods. Start by eating soft foods like ground meat and soft-boiled eggs for a few weeks before finally introducing small amounts of solid food.
What are the long-term effects?
Most experts agree that the long-term effects of weight-loss surgery are so positive that putting up with any minor complications or lifestyle adjustments is worth the trade-off.
That said, you should be aware of some of the longer-term effects you may need to get used to:
You won't be able to eat as much. Most weight loss surgeries are permanent so your stomach will never be able to hold as much food as before. That means you'll have to get used to eating less.
You might have to take supplements. If you have one of the surgeries that involve the small intestine, your ability to absorb certain vitamins and minerals will be decreased and you may need to supplement with nutrients like B12, D, zinc and calcium throughout your life.
You might have some minor gastrointestinal issues. It's possible to end up with some minor gastrointestinal issues like a leaky gut or obstructed bowels. These may require follow-up treatment or surgery but in many cases, these issues will clear up.
Are there any weight loss procedures that don't involve surgery?
If full-on surgery seems a bit much or you're not in any immediate medical danger, why not consider a non-surgical approach? Here are a few non-surgical treatments that also aim to reduce your appetite:
Gastric balloon. Doctors shrink your stomach by inserting a balloon-like device into the stomach through the mouth. It's ideal for people who are so morbidly obese that surgery would be dangerous. It's also ideal for mildly overweight people who aren't eligible for surgery. The downside is that the balloon only lasts six months and then needs to be removed. After that, weight gain is common unless you repeat the procedure.
Endoscopic gastric sleeve. During this procedure, doctors insert a suturing device through your mouth and then use it to divide your stomach into two sections. This makes it smaller and helps to decrease your appetite. This is actually not like a normal gastric sleeve at all, as it does not remove an entire section of your stomach.
Vagal blockade (or vBloc). This is a minimally invasive treatment in which a small device is implanted where the stomach meets the vagus nerve. It stimulates the vagus nerve, causing the stomach to work less during digestion thereby tricking your brain into thinking that you feel full sooner than normal.
Why you can trust Finder's health insurance experts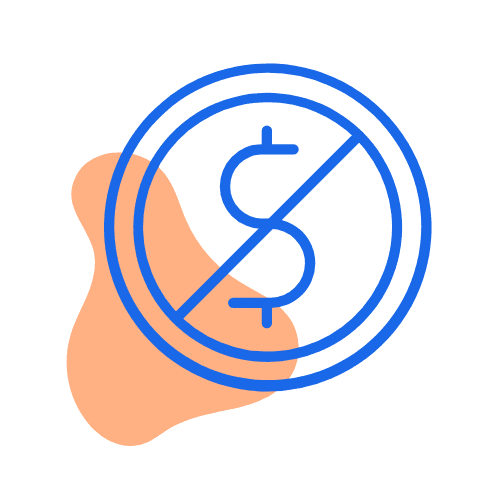 We're free
Our health insurance engine is completely free to use. You pay the same as buying directly from the health insurer. Better still, we regularly run exclusive deals that you won't find on any other site.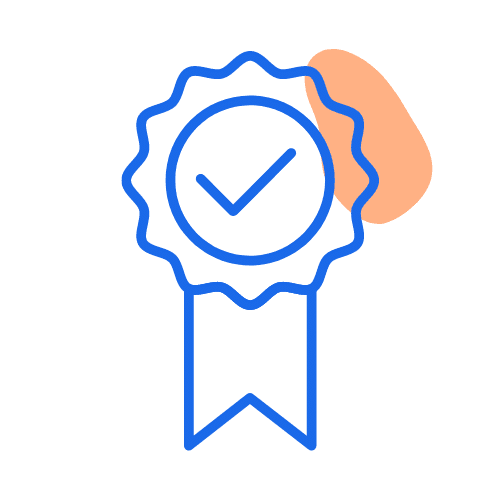 We're experts
We've
researched and rated
hundreds of policies as part of our
Finder Awards
. We've published 250+ guides and our
in-house experts
regularly appear on Sunrise, 7News and SBS News.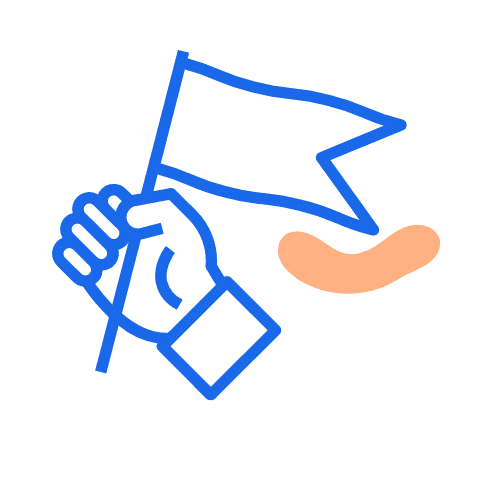 We're independent
Unlike other comparison sites, we're not owned by an insurer. That means our opinions are our own and you can compare nearly every health fund in Australia on the site (and find a better deal).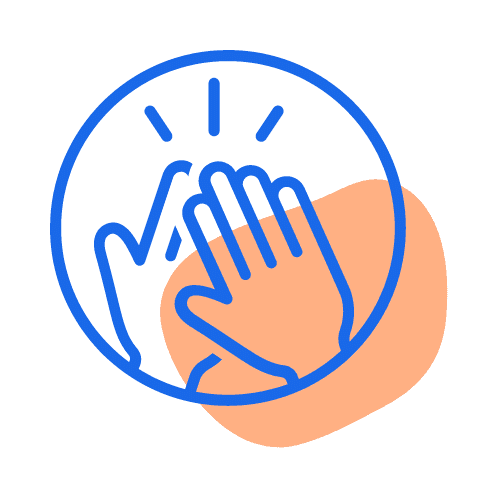 We're here to help
Since 2014, we've helped 350,000+ people find health insurance by explaining your options simply. We'll never ask for your number or email to see prices. We're here to help you make a decision.
More guides on Finder
Save on your health insurance