Tango Energy: Electricity plans
Pacific Hydro-owned Tango Energy offers electricity to residences, businesses and commercial customers in Victoria.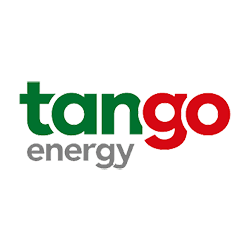 Is Tango Energy right for me?
What does Tango Energy offer? Electricity in Victoria.
Watch out for: While the company is owned by Pacific Hydro, a renewable energy developer, it doesn't offer any GreenPower options.
---
Tango Energy electricity
Tango Energy launched in 2012 as the retail branch of Pacific Hydro, a renewable energy company. Pacific Hydro was founded in Australia in 1992 and has since expanded with hydro, solar and wind developments across Australia, Chile and Brazil. In 2016, the company was purchased by the State Power Investment Corporation (SPIC), a Chinese electricity producer. While Tango is foreign-owned, it operates locally out of Geelong, Victoria with a commitment to hiring local staff.
Tango offers tailored plans for residential, business and commercial customers. Though the company used to offer electricity in South Australia, services are now only available in Victoria. If you change your mind after signing up, there is a cooling-off period of 10 business days.
| State | ⚡ Electricity | ♨️ Gas |
| --- | --- | --- |
| NSW | ❌ | ❌ |
| VIC | ✅ | ❌ |
| QLD | ❌ | ❌ |
| TAS | ❌ | ❌ |
| ACT | ❌ | ❌ |
| SA | ❌ | ❌ |
| NT | ❌ | ❌ |
| WA | ❌ | ❌ |
---
Does Tango Energy offer solar power?
If your home already has solar panels installed, Tango Energy offers solar plans with either a premium feed-in tariff (PFiT) or a retail feed-in tariff (RFiT). While new customers are not able to apply for a PFiT, if you already have a PFiT agreement with another retailer you can bring it across to Tango.
If you don't yet have solar panels on your home, you'll need to arrange solar panel installation before signing up to a solar plan with Tango.
Does Tango Energy offer GreenPower?
Tango Energy is the retailing arm of Pacific Hydro, a renewable energy developer. Since 1992, Pacific Hydro has created and maintained wind, hydro and solar projects around the world. However, though its parent company is focused on renewables, Tango isn't GreenPower certified and doesn't offer any renewable energy plans.
---
Pacific Hydro
Tango Energy's parent company Pacific Hydro runs the following renewable energy programs across Australia:
---
How can I pay my bills?
You can pay your Tango Energy bills using several methods including:
---
Why consider Tango Energy?
Owned by Pacific Hydro. While Tango doesn't offer any GreenPower options, parent company Pacific Hydro operates solar farms, wild wind farms and hydro plants across the world.
Convenient payment options. You can pay online, over the phone, in person or via direct debit or BPAY.
Hardship policy. If you are having trouble paying your bill, contact customer service to see if you're eligible for Tango's hardship program. If so, the provider will work with you to make your payments more manageable.
Electronic or paper billing. Customers can choose to receive paper bills in the mail or electronic invoices.
---
---
Ready to save on your energy bill? Find out how to switch energy providers
Read more on this topic
Lower your household bills