British Bulldog pet insurance
Looking for pet insurance for your British bulldog? You've come to the right place.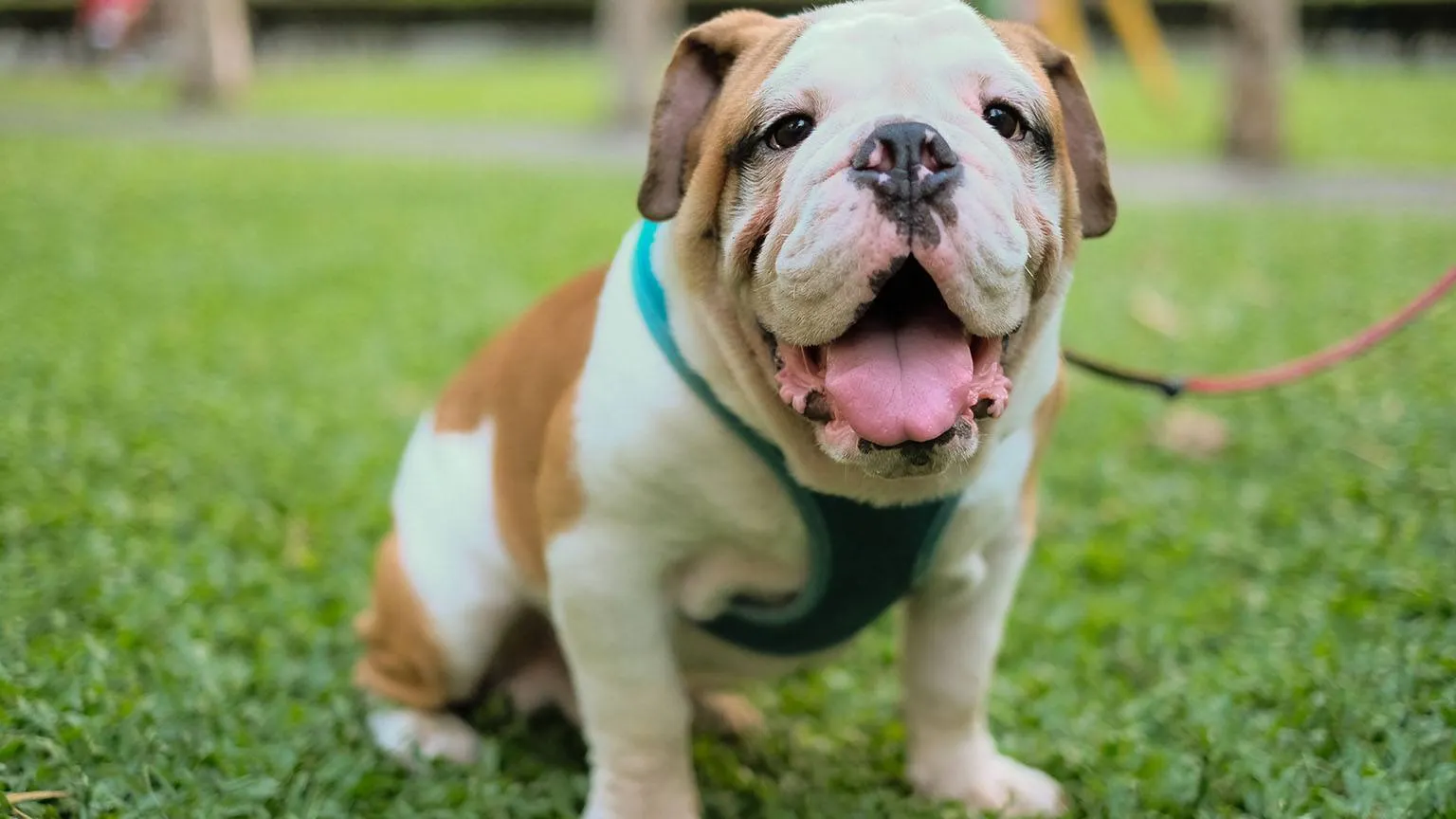 We're reader-supported and may be paid when you visit links to partner sites. We don't compare all products in the market, but we're working on it!
British Bulldogs (also known as English Bulldogs) have the smushiest of faces (not a word, I know!) and the gentlest of temperaments. Unfortunately the breed comes with a host of potential health issues, so it's a good idea to look into pet insurance before you're out of pocket for some hefty vet bills.

Compare pet insurance for your bulldog
What type of insurance should you get for your British bulldog?
There are three main types of pet insurance policy available in Australia:
Accident insurance. This policy will pay out only in the event of an accident, not in a situation involving a long-term medical issue such as an illness or chronic condition.
Accident and illness insurance. The policy will pay out for both accidents and illnesses.
Comprehensive insurance. This includes accident and illness cover as above, but usually up to a higher limit.
Ultimately, it's up to you to decide which insurance policy is right for your dog. However, it should be noted that bulldogs are renowned for chronic respiratory issues and will likely require repeated medical treatment over the course of their lives. This means that accident-only insurance is not likely to be the best choice when it comes to insuring your bulldog. Depending on your financial situation, you'll probably be better off choosing either a comprehensive or accident and illness policy.
How much will it cost to insure my bulldog?
We aggregated the quotes offered by several insurance companies using a range of variables, including the comprehensiveness of the cover and the age of your Bulldog. Here are the average costs:
| Dog Breed | Average Accident Policy Cost (Monthly) | Average Illness Policy Cost (Monthly) | Average Comprehensive Policy Cost (Monthly) |
| --- | --- | --- | --- |
| British Bulldog Cross | $35.75 | $67.33 | $73.75 |
| British Bulldog | $47.25 | $93.16 | $99.08 |
| Dog Breed | Average Accident Policy Cost (Monthly) | Average Illness Policy Cost (Monthly) | Average Comprehensive Policy Cost (Monthly) |
| --- | --- | --- | --- |
| British Bulldog | $47.41 | $111.50 | $116.91 |
| British Bulldog Cross | $33.08 | $83.16 | $90.16 |
Methodology: We averaged out the cost from 6 Australian pet insurance providers for accident, accident and medical and comprehensive plans with zero excess. Quotes were taken in June 2017 for a male, desexed dog that was born on 13/2/2012 for the 5-year-old dog and 13/2/2016 for the 1-year-old dog. The owner was 24 years old at the time, residing in the 2010 postcode. The ranking was based on average cost for a comprehensive pet insurance policy.
What are some health issues my British Bulldog could face?
Bulldogs have the highest rate of hip dysplasia among all dog breeds, at a rate of 70%. Hip Dysplasia involves an abnormal joint condition that can contribute to your Bulldog becoming lame or suffering from chronic pain.
Sores, abscesses, and infections are relatively common in the folds of your bulldog's face, should the face not be regularly washed and wiped down to keep it clean.
Bulldogs are famous for their respiratory problems, due to their narrowed airways caused by selective breeding to achieve their distinctive face.
More about British Bulldogs
Although bulldogs have a chequered past, and are often stereotyped as being rather aggressive, it may surprise you to learn that the British bulldog is a perfect family pet, as they are generally agreed to be excellent around young children.
The name 'bulldog' dates back to the bloody sport of bull baiting. Bulldogs were used to creep beneath a bull and attempt to latch onto its nose – often with painful, and even fatal, results for both the dog and the bull.
Bulldogs are quintessentially associated with the UK and, in particular, Winston Churchill. Whilst this may have much to do with Churchill's pluckiness and even physical appearance, Second World War cartoons often used a bulldog to represent the UK.
Compare pet insurance prices for your British Bulldog
Picture: GettyImages
---
More guides on Finder
You might like these...