25 year vs 30 year home loan term
A little known way of saving thousands in interest over the course of your loan.
We're reader-supported and may be paid when you visit links to partner sites. We don't compare all products in the market, but we're working on it!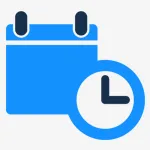 Buying a home usually requires getting a home loan. One of the most important factors to address when getting a home loan is the loan term, and this often varies between 25 and 30 years. Most people prefer paying their home loan off as soon as they possibly can—and with good reason.
While the five year difference might not seem like much at the onset, it can make a considerable financial difference in the long run.
25-year loan term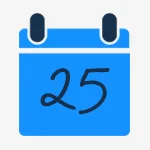 A 25-year loan term is generally standard in Australia and tends to correspond with the average Australian's peak earning years. While the monthly repayments are higher in comparison to what you'd normally pay during a 30-year loan term, the overall interest you pay is lower.
Take the following example into account. You borrow $400,000 at 5.5% p.a with a loan that requires you to make monthly principal and interest payments. For a 25-year loan term you'd have to make monthly repayments of $2,456, the total payable interest would be $336,905, and the total you'd have to repay over the course of the loan would be $736,905. On the other hand, for a 30-year loan term, your monthly repayments would stand at $2,271.16, the total interest payable would be $417,616, and your combined repayments would total $817,616.
The same loan repaid in five fewer years would save you $80,711, definitely a considerable sum. The flipside is that you'd be paying an extra $184.84 each month in the form of repayments.
Home loan comparison
After entering your details a mortgage broker from Aussie will call you. They will discuss your situation and help you find a suitable loan.
A comparison of home loans from multiple lenders.

Expert guidance through the entire application process.

Free suburb and property reports.
---

The Adviser's number 1 placed mortgage broker 8 years running (2013-2020)
30-year loan term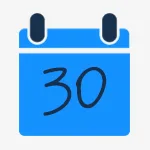 People who apply for 30-year loan terms tend to do so because of the lower monthly payments they attract, or because they do not qualify for higher repayments. For example, consider a $300,000 home loan with a 25-year term and 6.5% p.a. rate, paid off via monthly principal and interest payments. In this case, your monthly repayments would stand at $2,025.62. By simply increasing the loan term to 30 years, the monthly repayment comes down to $1,896.20, a reduction of around $130.
What you have to bear in mind is that while the monthly repayments come down when the loan term increases, the amount you pay in the form of interest increases. In the given example, if you choose to repay the loan in 30 years, you'd be paying close to $75,000 more in the form of interest over the life of the loan.
How to find out how much you could save
You can use our loan repayment calculator to find out how much you could save over the life of your loan. All you need to know is the interest rate you'll be paying, the loan amount, whether you're paying interest only or principal and interest, and how often you'll be paying.
How to minimise the duration of your mortgage
Reduce your loan term and make extra payments. Shorter loan terms may make more financial sense than longer terms simply because they can result in considerable savings—the sooner you pay off your loan, the more you tend to save in the amount of interest payable. You can even pay the loan off sooner than its original term and this can lead to further savings. For example, by simply increasing the frequency of your repayments from monthly to fortnightly, you can save on the interest that the outstanding balance attracts on an everyday basis.
Use an offset account. Setting up an offset account linked to your home loan can also lead to savings via the interest route. The balance in your offset account works at reducing your home loan's interest. For example, if you have an outstanding loan balance of $220,000 and have $20,000 in your offset account, interest is only calculated on $200,000.
Consider refinancing. If you think you can get a better deal in terms of interest rate, consider refinancing your home loan. It's always a good idea to review home loan interest rates given that they change from time to time, and if the interest rates fall there's no reason why you shouldn't benefit. In such a scenario, you can continue making the same repayments and look forward to a reduced loan term and lower interest payable.
---
When you take out a home loan, paying attention to the loan term is crucial. If you think you can pay the loan off in 25 years, as opposed to 30, it can save you a fair amount of money. On the other hand, if you want to make reduced monthly repayments, a 30-year loan term could well be ideal.
More guides on Finder