Your guide to LPG Gas
Find out why LPG is such a useful fuel and where to get it in Australia.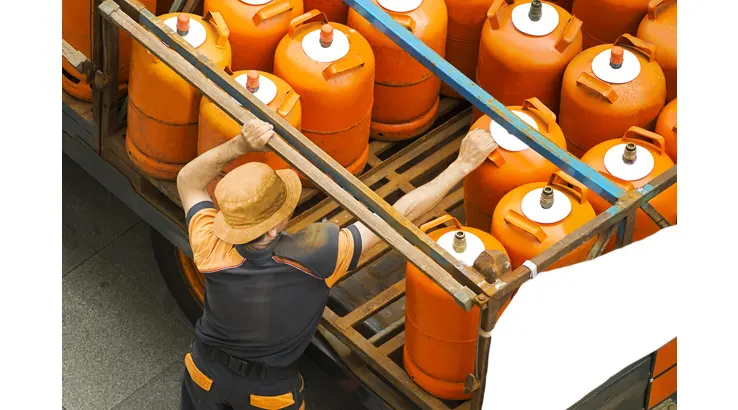 We're reader-supported and may be paid when you visit links to partner sites. We don't compare all products in the market, but we're working on it!
LPG is a fuel source that works as an alternative to natural gas for heating, cooking and more. It's usually delivered to your house in metal canisters, rather than being pumped in through a supply line.
In this guide, we'll explain all you need to know about LPG and who supplies it.
What is LPG?
LPG stands for Liquefied Petroleum Gas, a fuel that is primarily made up of two hydrocarbon gases: propane and butane. It's "liquefied" because these gases turn into a liquid form when you put them under pressure, making them easy to move and store in metal LPG cylinders.
The main uses for LPG include heating, cooking and hot water, but you can use it as a fuel for several different appliances. You'll sometimes hear LPG referred to as propane, butane or simply barbeque gas, which is one of its most popular uses.
Who provides LPG in Australia?
While there are many local LPG suppliers scattered around Australia, there are only a handful of companies that provide LPG to large parts of the population. These are:
Supagas
Elgas
Kleenheat
Origin Energy

Larger doesn't always mean better, and the further your gas has to ship, the more it will cost. You may find it's cheaper to source your gas from a local supplier, instead.
LPG vs natural gas
LPG and natural gas are not the same thing, despite both being flammable hydrocarbon gases. LPG is mostly a mix of propane and butane, while natural gas is primarily methane.
Here's how they differ:
LPG produces about 2.5 times as much energy when burned compared to an equal volume of natural gas.
LPG requires 2.5 times as much oxygen to burn properly as opposed to methane.
LPG is heavier than air and dissipates slowly, while methane is lighter than air and will dissipate quickly.
LPG is sold and stored in metal cylinders. Natural gas is supplied via a pipeline to your house or appliance.
Both gases can be used for many of the same applications, but appliances will only be designed to accept one or the other – not both.
How much does LPG cost?
When trying to decide between LPG and natural gas to fuel your devices, there are two main costs to consider:
Supply. Natural gas customers have to pay a "supply" charge for simply being connected to the network without usage, usually 60 cents to $1 per day. With LPG, the equivalent is rental charges for gas cylinders, which you may or may not have to pay for, depending on how your supply works. Either way, LPG rental will cost around $40 for a residential customer, way cheaper than natural gas supply charges.
Usage. LPG is more expensive than natural gas in dollar per megajoule terms, meaning you'll pay more for the same amount of heat output.
What's right for me?
The best option for you will largely depend on your usage.
If you have moderate to low gas needs, LPG will probably be cheaper. Since you don't have to pay ongoing supply charges, the extra you pay for usage will be outweighed by the amount you save on supply.
For those who use gas frequently, natural gas is usually a better choice. The lower usage rate over many megajoules of gas should negate the extra supply charges you're paying.
That said, there are other costs to consider, including what gas type your current appliances take and what natural gas plans and LPG supply deals are available to you. Compare your options to find the one that suits you.
More guides on Finder
Lower your household bills