Vodafone 5G: What you need to know
Vodafone's Australian 5G network will be available from early 2020, joining rivals Telstra and Optus with just a few key differences worth knowing about
We're reader-supported and may be paid when you visit links to partner sites. We don't compare all products in the market, but we're working on it!
2019 was the year that 5G services launched in Australia, with both Telstra and Optus jostling for bragging rights as to who was "first" with 5G in Australia.
That left Vodafone very much alone among the big three networks in Australia. Vodafone was busy as part of the ongoing legal action between the ACCC and TPG/Vodafone relating to its still-stalled merger, and apart from a few releases some years ago relating to its own 5G trials, it was notably rather silent on 5G as a whole.
That's now changed, with Vodafone announcing that it will have a 5G network up and running in Australia in the first half of 2020.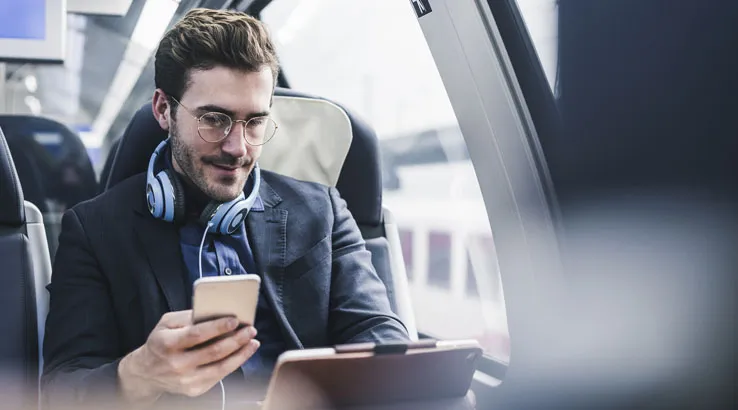 Where will I be able to get Vodafone 5G?
Vodafone hasn't yet released coverage maps, but it has stated that its first live 5G site will be in Parramatta in Sydney because that's where Nokia built out a test network for the carrier. Vodafone states that customers with "compatible" 5G devices will be able to access that network "in the coming months".
Over time, it's expected that, like its rivals, Vodafone will build out its 5G network in the same areas it already has 4G coverage.
Which 5G devices will Vodafone sell?
It's a good question that we don't have an entire answer to as yet, but it's a fair bet that Vodafone will offer at least one of the existing 5G devices we've already seen launch here in Australia. This will most likely be one of Samsung's 5G handsets, which include the Samsung Galaxy S10 5G, the Samsung Galaxy Note 10+ 5G or the Samsung Galaxy A90 5G.
Although by the time Vodafone's network goes live, some of those devices will be a little long in the tooth and it's expected that a considerable number of new 5G devices will launch in early 2020, so Vodafone may well bide its time and wait for those handsets.
How much will Vodafone 5G cost?
As much as existing 4G services on Vodafone, it seems. Speaking to Gizmodo Australia, Vodafone representatives stated that it wouldn't charge extra for access to its 5G network beyond existing network charges.
That's a move also mirrored for now by Optus with its 5G services, although Telstra is set to start charging $15 extra per month for 5G access unless you're on its highest tier plans from mid-2020.
You can check out all of Vodafone Australia's existing 4G plans here.
How fast will Vodafone 5G be?
The speed of a mobile network is always a highly variable matter, and as yet, we haven't had the opportunity to test out Vodafone's new 5G network for ourselves to get some real-world figures.
Vodafone's 5G spectrum is co-owned with TPG Networks, an arrangement that was made when the two firms were first in the process of merging. Whether that will go ahead is still before the courts, but in any case, Vodafone's spectrum access is broadly in line with that of its rivals for now. What that means is that it's still using existing 3.5-3.6GHz bands, while it waits for the federal government to auction and allocate out mmWave spectrum.
What that should mean for Vodafone 5G speeds, at least at launch, is that they could be quick, but probably not blindingly so relative to existing 4G networks. As with any mobile network, positioning and network usage can play a significant factor in the real-world speeds you'll see on any 5G device.
Why was Vodafone slower to launch 5G?
While there's some timing similarity to the rollout of 4G, where Vodafone was distinctly slower than its rivals, the issues around its slower 5G deployment relate to its early use of Huawei 5G network equipment. That's according to Vodafone itself, which has instead opted to roll out Nokia 5G network equipment for its emerging 5G system. Vodafone had originally used Nokia 5G equipment in its early trials, but a note in its announcement around Australian government security guidance points to the fact that it was also testing out Huawei equipment for rollout purposes.
Huawei has been subject to a federal government ban on its 5G network equipment being utilised in Australian telecommunications networks, citing security concerns around its ties to the Chinese government. It's a charge that Huawei Australia fervently denies, but with Nokia signing a five-year build deal with Vodafone, it would appear that it's out of the running entirely.
Nokia? As in the phone maker Nokia?
Yes, but not quite in the way you might think.
Vodafone's deal is with Nokia Networks, which is the same company that made the classic Nokia phones of yesteryear – think back to that classic feature phone your dad had and you're on the right track. Nokia sold its phone business entirely to Microsoft back in 2013, and that business pivoted to producing Windows Mobile-based phones. Those essentially failed in the market, and the Nokia-branded phones you can buy today are actually designed by a company called HMD Global, headed up by a bunch of ex-Nokia employees.
While Nokia sold its phone business to Microsoft, it continued to operate in and develop mobile phone network technologies, and it's that part of the Nokia business that Vodafone Australia is getting to build out its 5G mobile network.
I've heard that 5G poses a health risk. How bad will it be?
Based on the current research, the fears around 5G are rather like the widely spread (and widely debunked) fears around childhood vaccines; there's a lot of hype but if you dig into the science behind 5G, there's not much to claims that it'll lead to generations of glow-in-the-dark children. We've explored the common health myths behind 5G here.
More guides on Finder
Latest mobile plan deals on Finder