Loans for retired people
You can still access finance if you're retired. Read on to find out what your options are.
We're committed to our readers and editorial independence. We don't compare all products in the market and may receive compensation when we refer you to our partners, but this does not influence our opinions or reviews. Learn more about Finder .
As you move into your older years, your lifestyle changes and so do your finances. When that happens you may find that accessing finance is not as easy as it was when you were earning an income from employment. However, there are lenders that will consider you for a personal loan as a retiree. These loans can help you access money if you don't have sufficient time to save for it, or if you don't want to dip into your equity. Find out what your loan options are in our guide below.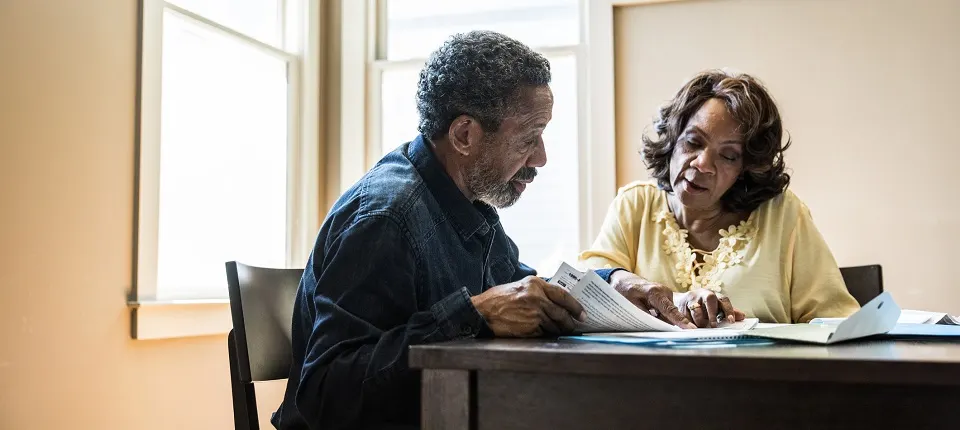 What type of retirement situations are considered?
Self-funded retirees. If you earn income from investments such as rental properties, super, or your own nest egg, you are referred to as a self-funded retiree. If you're in this situation you may require access to finance because you don't have cash assets or you need quicker access to finance than your situation allows. While your situation can make it difficult for some lenders to assess you, you are still eligible for personal loans. Make sure you have as much documentary proof of your assets and income as you can locate to prove to the lender you'll be able to manage your loan.
Those on the age pension, carer's supplement or disability pension. Earning Centrelink payments as income, even if it is your sole income, does not disqualify you from finance. Check the table below for loan options that are available to you.
Older Australians who are still employed. If you have steady employment, even if it is only part-time, this income will be considered by lenders. Remember minimum income criteria will apply, so check this before submitting your application.
Non-residents. The majority of lenders will require that you be an Australian citizen or permanent Australian resident. However, some lenders consider non-residents for loans even if they are older. You can compare temporary resident personal loans on this page.
Those in difficult financial situations. If you receive a low income due to your family situation, debts, or are in need of emergency finance, there are options for you. Give the free financial counselling hotline a call on 1800 007 007 to find out what's available.
On the age pension, carer allowance or disability support pension?
What loan options can I consider as a retiree?
Below is a list of personal loans available for comparison on Finder. You can find out which ones will consider you for a loan while you are retired and the eligibility criteria you will need to meet in order to apply.
| Brand | Do they consider retired applicants? | Criteria | Learn about loan offerings |
| --- | --- | --- | --- |
| ANZ | | You need to provide evidence of regular income, for example from investments, rental income or Centrelink | |
| Aussie | | You must be in regular paid employment | |
| Bankwest | | You need proof of income, for example a letter from Centrelink or from your super fund | |
| Bank of Melbourne | | You're required to be employed for a personal loan | |
| BankSA | | The age pension is an acceptable form of income | |
| Bendigo Bank | | You need to be in paid employment | |
| Commonwealth Bank | | You must earn over $14,000 per year and meet the residency requirements | |
| CUA | | You need to be currently employed | |
| Fair Go Finance | | Centrelink cannot be your only source of income | |
| Gateway Bank | | You need to be currently employed | |
| Latitude Financial Services | | You need to be currently employed | |
| IMB | | You need to be employed in addition to your Centrelink income | |
| ME Bank | | You can apply, applications are handled on a case-by-case basis | |
| NAB | | You need to earn a regular income and have good credit | |
| NRMA | | You need to be in regular employment | |
| Plenti | | You need to have a regular source of income that you can demonstrate | |
| RACV | | You need to be in regular employment | |
| RACQ | | You need to be earning a sufficient income to manage the loan | |
| SocietyOne | | You need to earn more than $30,000 p.a. | |
| St.George | | You can apply, applications are handled on a case-by-case basis | |
| Westpac | | You need to have a regular income | |
Looking for information on Home Loans for Retirees?
Loans that are available to retired people
There are a few different types of personal loans available to you as a retiree.
Secured personal loans. These loans require you to attach a high-value asset as a guarantee, and in return you are able to borrow the value of that asset as a loan. Examples of assets include vehicles, term deposits or equity in your home.
Unsecured personal loans. You don't have to attach any asset to this loan as it's unsecured. You can use this loan for investment purposes, to take a holiday, buy a used vehicle or to consolidate debt.
Car loans. If you're looking to purchase a new or used vehicle you can consider a car loan. These loans offer competitive rates because the vehicle you purchase is used to guarantee the loan.
Reverse mortgages. These loans offer you a line of credit, regular income stream or lump sum payment by borrowing against the income in your home. While traditionally thought of as high-risk, reverse mortgages are becoming a more mainstream borrowing method.
Overdrafts. This is a convenient credit product that lets you draw over and above your account balance in your everyday transaction account.
Short term loans. If you have bad credit or need emergency finance, a small amount loan may be one to consider. Keep in mind the high cost of these loans before you apply.
Bad credit loans. There are still loan options if your credit history has a few black marks. Some loans are available up to $5,000 or more for bad credit applicants.
Debt consolidation loans. Some loan options are specifically tailored to debt consolidation if that's the loan purpose you have in mind.
SocietyOne Unsecured Personal Loan (2-3 years)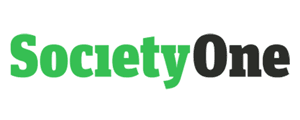 SocietyOne Unsecured Personal Loan (2-3 years)
No ongoing fees
Must be employed
Min. loan amount $5,000

100% confidential application
SocietyOne Unsecured Personal Loan (2-3 years)
Borrow from $5,000 and benefit from no ongoing or early repayment fees. You'll receive a fixed rate between 6.99% p.a. and 17.99% p.a. based on your risk profile.
Interest rate from: 6.99% p.a.
Comparison rate: 6.99% p.a.
Interest rate type: Fixed
Application fee: from 0% to 5% (capped at $995)
Minimum loan amount: $5,000
Maximum loan amount: $50,000
Loans retired people can apply for
Linda and Grant
As a couple, Linda and Grant receive $1,270 in super repayments every fortnight. They've paid off their house and have a small source of additional income from a rented-out investment property. While their payments are enough to support their lifestyle, they don't have the means to make additional larger purchases. When their car stops working, they want to take out a personal loan to buy a replacement.
Option 1: They are currently with the Commonwealth Bank and want to take out a loan with them. They look and see that they can borrow $5,000 at an interest rate of 9.49% p.a* for four years. While the repayments of $125.59* are manageable, CommBank requires the car to be less than five years old. Linda and Grant can only afford an older car.
Option 2: An unsecured loan option, the Citibank Ready Credit, will let them borrow $5,000 for a fixed rate of 20.49% p.a.* for a term of 1 year. They like the fixed rate because it will let them plan for their repayments and the competitive rate on offer seals the deal for them. All they have to do is prove they have a taxable income of $35,000 per annum and they can buy the car they had in mind.
*Rates correct at time of writing
How do I know if I'm eligible?
If it isn't clear whether you meet the minimum eligibility criteria, for example, you may have income from investments that isn't "regular", then it's best to get in touch with a lender before submitting your application. Every personal loan application will be listed on your credit file and can hurt your chances at being approved for subsequent loans. Lenders will not be able to tell you for sure whether you will be approved until you submit your application, but they may be able to clarify certain criteria or provide you with additional details.
To give yourself the best chance of being approved, make sure you have all of your information on hand before starting the application. This would include:
Personal information. Your name, contact, identification information and details regarding your family situation.
Loan details. Explain how much you need and the purpose of the loan.
Financials. Remember to include all sources of income and provide evidence of this. You'll also need details of debts and liabilities.
Assets. What assets do you hold? This may be your own home, rental properties or vehicles.
You may be able to save the form if you don't have all of your information on hand to come back to it later, or download a PDF of the application form from the lender's website to find out everything you need before you start. Personal loan applications usually don't take more than 10 to 15 minutes to complete if you have all of your information on hand.
---
Finding the right loan in retirement is key to keeping your finances secure – make sure you compare all of your options thoroughly before submitting your application.
Related Posts