Pay as you go mobile plans
Don't use your phone very often? Only pay for what you use and save with a pay as you go plan.
We're reader-supported and may be paid when you visit links to partner sites. We don't compare all products in the market, but we're working on it!
Pay as you go (PAYG) mobile plans are great for those who don't use their phone very much:
Pay upfront, with credit frequently lasting 6 or 12 months
Only pay for the calls and texts you send
Best suited for the occasional call, or for those who need to keep their phone number for a longer period of time (and not use it often)
What is a pay as you go mobile plan?
PAYG mobile plans operate differently to regular prepaid or postpaid plans. Rather than paying a set monthly fee for unlimited calls and a data allowance, you buy credit upfront and get charged for every call made, text sent and bit of data used.
Example: Pay $30 upfront for Vodafone's PAYG plan. Calls and text cost 20c/min or per SMS, and data costs 4c/MB. This means if you make a call lasting for 5 minutes, it'll cost you $1 and you'll have $29 of credit remaining.
Compare PAYG mobile plans below
How to find the best PAYG mobile plan
While there is no singular best pay as you go mobile plan for everyone, there are two simple things to consider to find the right one for you.
Step 1: Decide your expiry period
The expiry period is how long your credit will last you. The longer the expiry, the less you'll need to pay for your mobile plan over a year.
Keep in mind: If you're committing to a longer expiry period, make sure the credit (plan amount) you're paying for will last you for the whole period. There's no point signing up to a longer plan if you're going to run out before then.
Step 2: Compare usage rates
While you can easily compare data and monthly prices when it comes to regular mobile plans, it's not as straightforward with PAYG plans. Because PAYG plans don't come with unlimited calls and texts, usage rates matter. The higher the rate for your calls, texts and data, the faster your credit will run out.
Tip: Click 'View Details' on our table above to find the usage rates for calls, texts and data. PAYG plans often have terribly expensive data fees, so focus on call and text rates, including flagfall charges.
Which provider has the best PAYG plan?
There are a few providers that sell pay as you go plans, but they aren't often promoted since they're targeted at low usage customers and not as popular as regular monthly mobile plans.
When it comes to PAYG plans, one of the biggest differences is how much you're charged for calls, texts and data. The best PAYG plan for you will balance the upfront plan fee, expiry period and usage rates.
We've broken down a few of the most popular PAYG providers and what they offer.
| Provider | Expiry period | Call & text rates | Data rates |
| --- | --- | --- | --- |
| Optus | Between 45-365 days | 25c/min (no flagfall), 25c per SMS | 7c/MB |
| ALDI Mobile | 365 days | 12c/min (no flagfall), 12c per SMS, 35c per MMS | 5c/MB |
| TPG | Monthly | 9.9c/min (10c flagfall), 9.9c per SMS, 60c per MMS | 10c/MB |
| amaysim | 365 days | 15c/min (no flagfall), 15c per SMS, 49c per MMS | 7.2c/MB |
How do you save with a PAYG plan?
You only save money with a PAYG plan if you don't use your phone frequently. To illustrate this, we've compared ALDI Mobile's regular 3GB for $15 plan against various usage patterns of its PAYG plan below.
As you can see, the PAYG plan works out cheaper than a regular plan for low usage amounts, but costs can spiral quickly once you're making a few calls per day or sending multiple texts.
If you're likely to make more than 1 call and 1 text daily, you're probably better off sticking to a regular mobile plan. But if you're going to make just 4 calls a month, PAYG could be the better plan for you.
Data use has been ignored in the chart above. Using just 10MB of data per day with no calls or texts on ALDI's PAYG plan will cost you the same as the 3GB plan. Data is expensive on pay as you go plans, so we highly recommend you steer clear of these plans if you want to use any amount of data.
Frequently asked questions
---
Latest mobile news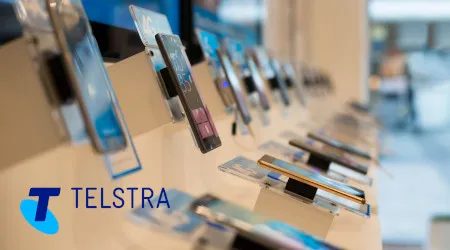 You can now snag a brand-spanking new Samsung Galaxy S21 handset with a sweet discount through Telstra.
Read more…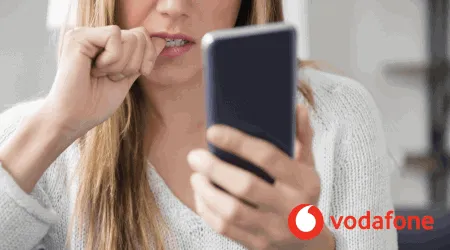 Find out if there's anything you can do during the Vodafone outage to get connected again.
Read more…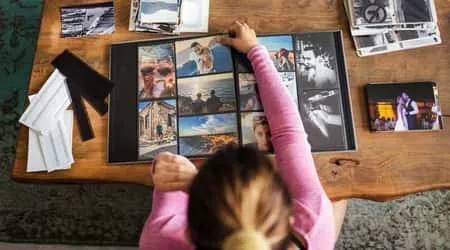 SPONSORED: From sorting your passwords to backing up your photos, these easy expert tips will help you get your online life under control.
Read more…
More guides on Finder
Latest mobile plan deals on Finder