OnePath Life Insurance Review
We looked at 19 insurers — OnePath life insurance has the second-highest entry age limit but it also has a comparatively high level of complaints.
We're reader-supported and may be paid when you visit links to partner sites. We don't compare all products in the market, but we're working on it!
Details
| | |
| --- | --- |
| Product Name | OnePath Life Insurance |
| Maximum Cover | No limit |
| Terminal Illness Benefit | |
| Funeral Benefit | $25,000 |
| Guaranteed Renewability | |
| Cooling-off (days) | 28 |
| Online Quote | |
OnePath has been around for over 130 years and offers a number of life insurance products to Australians. They're also affiliated with Qantas Frequent Flyer Club, so you can earn 1 point for every $1 of your premium you pay.
An adviser can help you find cover from trusted life insurance brands.
Get competitive quotes from multiple brands

Lower rate of declined claims (according to ASIC)

Save time and effort
---
Why compare life insurance with Finder?
You pay the same price as buying directly from the life insurer.

We're not owned by an insurer (unlike other comparison sites).

We've done 100+ hours of policy research to help you understand what you're comparing.
Pros
Discounts available for combining different types of policies.
Qantas points can be earned from the premiums you pay on the policy.
Cover is provided while your application is processed.
Cons
Administration charges can be applied to recoup the costs of administering any government charges or taxes.
Premium rates can be changed at any time.
Premium loading may be applied depending on the frequency in which you pay your premiums.
OnePath Life Insurance: Our verdict
With OnePath, there's no death benefit limit — it's tailored to your circumstances. From the 19 brands we analysed, the second highest is NobleOak at $25,000,000.
This provider has the second-highest claims acceptance rate of 98% for death cover.
It also has the second-highest claims disputes (33.5 per 100,000), according to the government's consumer site by MoneySmart and was recently made to pay $35 million to over 40,000 customers who were sold life insurance policies over the phone between 2010 and 2016.
Find out more about OnePath's life insurance options
OnePath OneCare
Key points of OnePath OneCare
OnePath OneCare is a flexible insurance option that can be tailored to provide the right level of cover to you and your family. It offers a complete range of covers, benefits and features to give you the peace of mind you need.
There are 8 types of OnePath OneCare cover available:
OneCare Life Cover: This type of cover pays out a lump sum or instalments if you die or are diagnosed with a terminal illness.
OneCare Total and Permanent Disablement (TPD) Cover: This pays a lump sum to help you manage your long-term financial needs if you become totally and permanently disabled.
OneCare Trauma Cover: Trauma Cover offers a lump sum payment designed to help you recover from a range of serious medical conditions, such as a heart attack or cancer.
OneCare Income Secure Cover: Income Secure pays up to 70% of your income if you can't work because of sickness or injury.
OneCare Business Expense Cover: This type of insurance pays a benefit to cover your business expenses if you are totally or partially disabled.
OneCare Living Expense Cover: Designed for retirees and homemakers, this cover pays an agreed monthly benefit if you are significantly disabled.
OneCare Child Cover: This type of cover protects your family against the financial impact of childhood accidents and illness.
OneCare Extra Care Cover: This is a top-up option that lets you take out additional cover for things like terminal illness and accidental death on top of other OneCare policies.
Benefits of OnePath OneCare
All OnePath OneCare policies include the following standard built-in perks:
Qantas points. You may be eligible to earn Qantas Points for the premiums you pay on your policy.
Guaranteed upgrade of benefits. OnePath will automatically add any future improvements it makes to any of the features and benefits available under your policy as long as they do not result in a premium increase.
Premium discounts. OnePath Life offers premium discounts when you combine all of your insurances. The size discount is based on the amount of cover you take out, the multiple cover discount applies when you take out a combination of cover types, and the multiple life discount applies if you link your policy with an eligible family member or business partner.
Interim cover. This means you'll be covered while your application is being processed.
Flexible cover. Your level of cover increases each year to keep up with inflation, or when certain major events happen to you, without any additional medical checks.
Guaranteed continuing cover. Your policy will continue when you pay your premium each year, regardless of any changes to your health.
Grief Care program. If you make a death or terminal illness claim, OnePath may offer you and/or your family free access to counselling.
Note: Be sure to check the Product Disclosure Statement (PDS) for terms and conditions.
OnePath Group Life Insurance
Key points of OnePath Group Life Insurances
OnePath Group Life Insurance is designed for employers or superannuation funds wanting to provide their employees or fund members with insurance cover. There are three products in the OnePath Group Life Insurance range:
Group Life: This cover pays a lump sum if you die or are diagnosed with a terminal illness.
Group TPD: This cover pays a lump sum if you are diagnosed with a total and permanent disability.
Group Salary Continuance: Group Salary Continuance cover pays out a monthly benefit of up to 75% of your regular income if you can't work because of sickness or injury.
Some benefits of OnePath Group Life Insurance Plans
OnePath Group Life Insurance policies offers some of the following features and benefits:
Death Cover: Your cover will pay a lump sum benefit if you die.
TPD Cover: You will receive a lump sum benefit if you become totally and permanently disabled.
Transfer Terms: OnePath may agree to take over the cover provided by your previous insurer and provide equivalent benefits on certain terms
Worldwide cover: Cover applies anywhere in the world.
Flexible cover: Cover applies if you are taking paid or unpaid annual leave for up to two years, as well as if you are employed overseas for up to five years.
Death Cover Continuation Option: If your Death Cover ends because you are no longer gainfully employed, you can apply for an individual policy providing Death Cover without any medical underwriting.
Other benefits: These include limited cover for death and TPD that occurs as a result of an accident, premium discounts, guaranteed continuing cover and future insurability.
Am I eligible for cover with OnePath?
Life cover: Be aged 15 to 75 and an Australian resident or in the process of applying for permanent Australian residency.
TPD: On top of the Life cover requirements, you must be employed and working at least 20 hours per week for Own Occupation TPD cover, or 15 hours per week for Any Occupation TPD.
Income Protection: Be aged 19 to 60 and an Australian resident or in the process of applying for permanent Australian residency. You must also be employed and working at least 20 hours per week (24 hours for fixed term contractors and casual workers).
If you have a pre-existing health condition or engage in high-risk pastimes, you may be declined.
How do OnePath life insurance rewards programs work?
OnePath offers a range of loyalty discounts as well as the chance to earn one Qantas Frequent Flyer point for every dollar spent on eligible life insurance policies.
The loyalty rewards include the following:
Size discounts. You can get discounts for taking out larger amounts of cover, in dollar terms, with OnePath. This applies even when you have split the amount insured across multiple policies.
Packaging discounts. You can get up to 10% off by linking your OneCare policies with those of eligible family members or business partners.
Multiple cover discounts. You can get an additional 5% off on OneCare Life Cover, TPD Cover and/or Trauma Cover by also taking out OneCare Income Secure Cover or OneCare Business Expense Cover at the same time.
The OnePath and Qantas Frequent Flyer rewards program
For a limited time, you may be able to receive Qantas Frequent Flyer points whenever you pay OneCare premiums on a policy where you are the policy owner and the insured individual. Earn one point for every dollar spent (including GST) on this cover, up to 20,000 per year.
To start earning points, you need to be a member of the Qantas Frequent Flyer program and provide your membership details to OnePath. After your Qantas membership details have been received by OnePath, you can start earning points on premiums paid in the future. Both the Qantas membership and the OnePath policy need to be under the same name.
Points will not be awarded if your policy lapses or if you breach the terms of either OnePath or Qantas Frequent Flyer. Should you receive a refund or account credit, such as by signing up for a policy and then cancelling within the cooling off period, you may lose any points you earned.
Note that any Qantas points held in an account are cancelled in the event of a policyholder's death and cannot be claimed by someone else.
Who can sign up?
You will only earn points for premiums paid towards a OneCare, OneCare Super or World of Protection policy. Because you need to sign up for Qantas Frequent Flyer membership first, you will also need to meet the eligibility requirements of that program, which may involve paying joining fees.
---
Why you can trust Finder's life insurance experts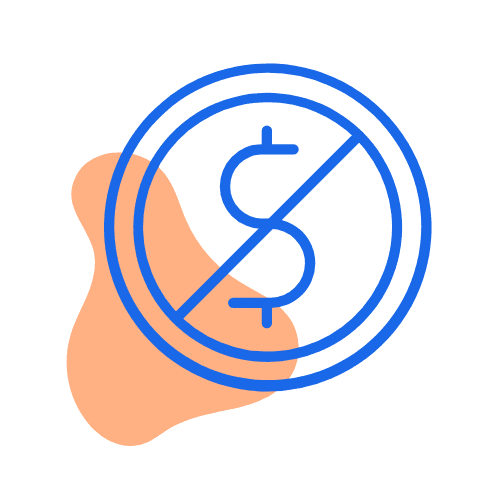 We're free
You pay the same as buying directly from the life insurer. Better still, we regularly run exclusive deals that you won't find on any other site – plus, our tables make it easy to compare policies.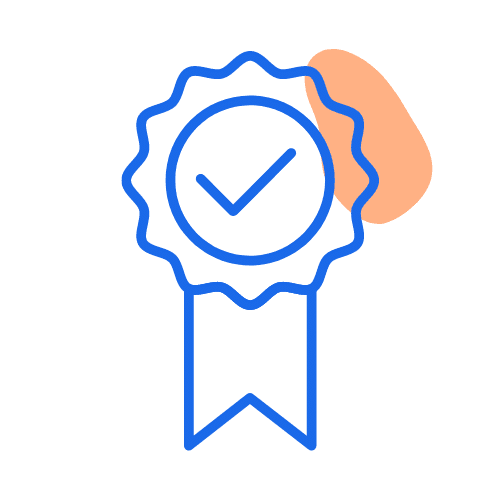 We're experts
Our team of life insurance experts have
researched and rated
dozens of policies as part of our
Finder Awards
and published 250+ guides to make it easier for you to compare.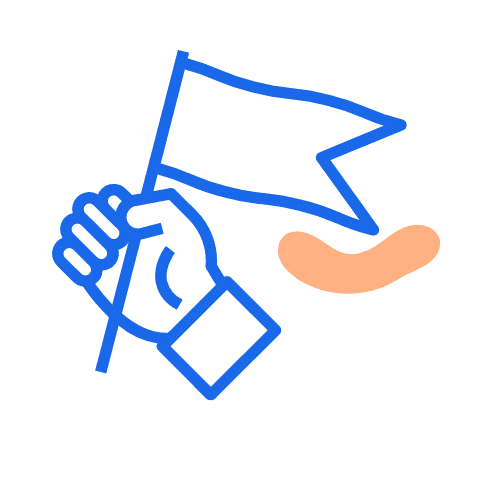 We're independent
Unlike other comparison sites, we're not owned by an insurer. That means our opinions are our own and we work with lots of life insurance brands, making it easier for you to find a good deal.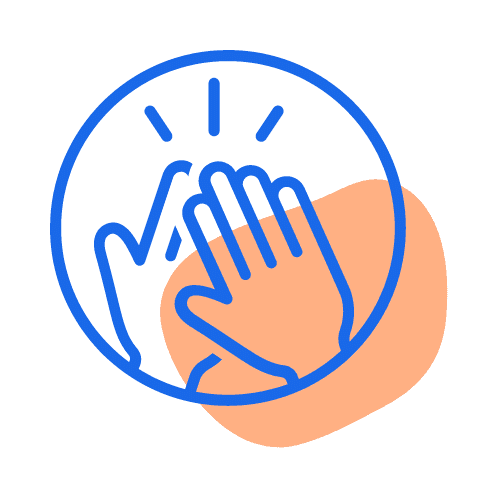 We're here to help
Since 2016, we've helped 270,000+ people find life insurance by explaining your cover options, simply and clearly. We'll never ask for your number or email. We're here to help you make a decision.
Frequently asked questions about OnePath life insurance
Back to top