How to discharge a home loan
There are a variety of reasons you might need to discharge your mortgage.
We're reader-supported and may be paid when you visit links to partner sites. We don't compare all products in the market, but we're working on it!
If you're looking to discharge a home loan, there's a specific process you'll need to follow. Knowing that process, and the situations in which you'll have to follow it, can save you both time and money.
What is a discharge of mortgage?
A discharge of mortgage is removing a home loan from the title of your property. When you have a home loan, the bank holds the Certificate of Title on your property until the home loan is repaid. When you've paid the full amount off your home loan, you need to go through a process to discharge the mortgage and remove the lender from your title.
Discharging a mortgage is an important process, particularly if you're looking to sell your house or refinance your home loan. Failing to follow the proper steps to discharge your mortgage can end up causing delays and - potentially - costing you money.
When do you have to discharge a mortgage?
Home loans are a long-term proposition, and when you take one out it's doubtful you're already thinking about the logistics of discharging it. However, there are a variety of circumstances that might require you to discharge a home loan, and not all of them fall at the end of the loan term.
When you need to discharge
If you're repaying your home loan
If you're selling your home
If you're refinancing
If you're repaying your mortgage in full
Once you've paid off your entire home loan, you'll have to go through the formal process discharging the mortgage. This includes if you have a split home loan and are paying off one part of it.
If you're selling your home
When you're selling your home, an existing mortgage will be listed on your title as an encumbrance. That means it has to be discharged before any settlement can occur. If you're selling your home but want to keep your home loan for your next property, you can apply for what's known as a substitution of security. This removes the mortgage from the title of the property you're selling, and adds it to the property you're purchasing.
If you're refinancing with a different lender
When you refinance, you're discharging a mortgage one home loan facility in order to open another, or with one lender in order to open a new home loan with a different lender. This will require a formal discharge of mortgage.
Should I keep my mortgage?
There are circumstances in which you could be better off choosing not to discharge your home loan. For instance, if you have a home loan with a redraw facility, you could benefit from keeping the loan facility open in order to access the funds. By contrast, if you discharged your home loan and found you wanted to borrow against your dwelling for another purpose, you'd have to go through the entire home loan process again.
How to I discharge a mortgage?
Discharging a mortgage is a fairly straightforward process: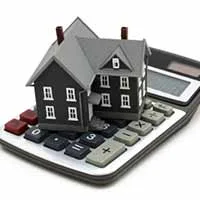 1. Notify your lender
Notify your lender to discuss your plans to discharge your mortgage. Your lender will then ask you to complete a Discharge Authority form. Most lenders either have the form on their site, or have an online portal for requesting the form.
2. Complete and return the Discharge Authority form
Next, complete the form and return it to your lender. If you're selling your property, ensure you complete the form in a timely manner. It will take the lender at least 10 business days to process your request. You might want to think about completing the form in person at a branch so your lender can help you through the process.
How to fill in the CBA discharge authority form
3. Register your discharge and Certificate of Title
If you've repaid your home loan, the lender can either register your Discharge of Mortgage at the Land Titles office on your behalf, or they can send you both the Discharge of Mortgage and Certificate of Title to register at the Land Titles office.
Should you decide to register the Discharge of Mortgage yourself, you'll need to know where to register and what fees are payable in your state or territory. You can find that information here:
What are the costs involved?
The costs involved will often depend on the circumstances under which you're discharging your home loan. Depending on your situation, you may owe your lender discharge fees. It's important to look closely at your home loan contract and communicate with your lender about what kinds of fees you could be facing.
If your home loan was a fixed rate and you're paying it out early, you could owe break fees or penalty interest. For a look at some of the fees involved in breaking a fixed rate home loan, read our guide. Also, registering your Discharge of Mortgage and Certificate of Title can carry different fees depending on the state or territory in which you live. You can find links to the relevant fees for your state or territory in the list above.
Planning to switch mortgages? Compare your options
After entering your details a mortgage broker from Aussie will call you. They will discuss your situation and help you find a suitable loan.
A comparison of home loans from multiple lenders.

Expert guidance through the entire application process.

Free suburb and property reports.
---

The Adviser's number 1 placed mortgage broker 8 years running (2013-2020)
Image: Shutterstock
More guides on Finder