Proptech
Learn about the latest developments in property and real estate technology from Australia and around the world.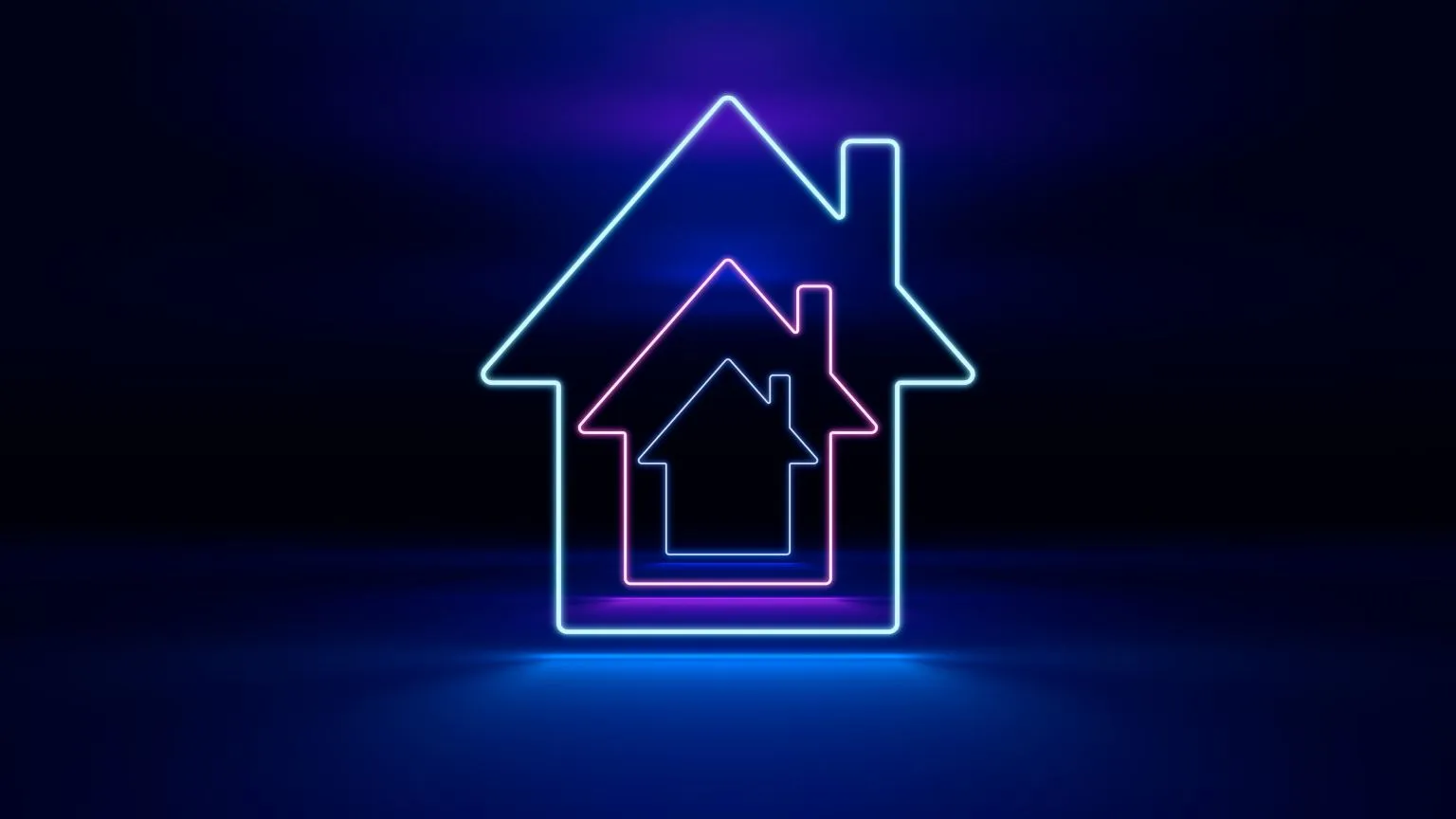 We're reader-supported and may be paid when you visit links to partner sites. We don't compare all products in the market, but we're working on it!
Technology is changing every aspect of the property market, from searching, buying and selling to the home itself. Follow the future of proptech as it unfolds and learn more about new products and technology.
What is proptech?
Proptech is short for "property technology". While definitions vary and will change as the industry matures, we're defining proptech as any piece of software or service that does the following:
Uses technology to serve businesses, customers and professionals in real estate and property-related fields
Offers a solution through technology that is faster, more efficient or more comprehensive than existing solutions.
The following are some examples of proptech innovations online conveyancing software, portfolio management tools, smart home technology and mortgage aggregation and processing tools.
Proptech is a very wide category, given that real estate intersects with so many fields, from construction to sales, marketing, investment, law, finance and insurance.
Are all proptechs startups?
Not always. REALas, an algorithmic price prediction platform, is wholly owned by ANZ. Commbank's Property App is a fantastic piece of proptech (and a finalist at the 2019 Finder Awards in the Best Property Innovation category). If you search for properties on the Domain or Realestate.com.au apps, you're also using a proptech product.
But many companies trying to shake up the property industry are startups. Disruption is really central to the definition of proptech.
Categories of proptech explained
Here are some of the main proptech categories, but there are many companies that cover multiple aspects of real estate tech, and some that are hard to classify at all.
Home/IoT devices. Smart home technology is an exciting part of proptech. Having a home with integrated appliances and a system that captures data about the house itself has a number of potential uses for energy efficiency, property valuation and a more convenient lifestyle.
Property search. One of the earliest proptech fields, there are a number of property search tools and software to help you research, track and ultimately buy or sell your home.
Finance. Where fintech and proptech meet, there are many high-tech ways to finance a property purchase. There's fractional property investment as well as fintech mortgage lenders and digital mortgage aggregators.
Landlord and property management tools. Proptech solutions exist to help landlords and property managers keep track of everything to do with a rental property, from tenant inquiries to maintenance needs and payment issues.
Real estate agent tools. This technology can make an agent's life easier by setting up property listings, handling enquiries and analysing campaign results.
Investment/portfolio management. When you have a portfolio of multiple properties, you need smart technology to analyse your investment performance and to help you stay on track financially.
Home services. This category exists at the intersection of tech and the vast array of services people need in their homes. It's about finding better ways to help people with renovations, cleaning, interior design and new ways to profit from the spaces in your own home.
Mapping technology. Indoor mapping proptech has a range of applications for listing services, construction, property developers and real estate agents. After all, how many homes actually have an accurate, easy-to-view floor plan?
The above categories are broad and definitely overlap, but there are many proptech innovations that fall outside those definitions completely.
Proptech companies you should know about
Here's a far from exhaustive list of some proptech innovators worth knowing about, from big, well-funded players to scrappy, local companies that are just getting started (or, let's be real, could disappear tomorrow).
We've divided our picks into Australian companies and the rest of the world.
Australian proptech companies
Cubbi. A platform for tenants and renters, Cubbi aims to create "a common ground" between the two parties. It's a tool for listing properties, managing your investment and communicating as a tenant or landlord without the need (or cost) of an agent.
REALas. An algorithmic tool for predicting property prices, REALas is now backed by ANZ.
TheOneSpot. This is a single platform where you can research, track and analyse property and create a property shortlist to make searching and buying easier.
Joust. You upload your finance details and mortgage needs and a range of lenders will bid (or… joust) for your business.
Soho. Soho is not a listing site but a property network, connecting investors, buyers, sellers and renters directly. You can follow agents, real estate experts and various topics and get matched with eligible properties or buyers.
Houzz. This is an interior design website where you can get ideas and inspiration and then match with designers and tradespeople to turn the vision into reality.
BrickX. This is Australia's leading fractional property investment company. BrickX buys the properties and you invest small amounts ("bricks"). It's property investment for those who don't have hundreds and thousands of dollars or wealthy parents.
:Different. This is a full service, flat-rate property management service offering cheaper costs and more data and transparency for all involved.
Equiem. One of Australia's oldest proptech companies (starting in 2011), Equiem is a "tenant experience platform" for commercial real estate. The company says it helps building owners "deliver delightful and valuable services, unlock new revenue and simplify day-to-day building operations".
Proptech companies around the world
RentProfile. RentProfile is a UK proptech that allows landlords and tenants to create profiles, vet each other and match suitable properties to renters who need them. The idea for the company came from a co-founder's experience falling victim to a fake landlord scam.
REalyse. A lot of data needs to go into making a property decision. REalyse combines multiple data sets to provide real-time information and analysis to developers, investors and lenders.
Spaceship. This Singapore company deals with storage space. It will help you pack, move and store your stuff through its app. Its storage service includes free packing and pick up at your door.
Yourkeys. This company streamlines the entire process of selling newly-built homes in the UK, from ID verification to online reporting and conveyancing. All parties in the transaction see what's going on in real time at all times.
Opendoor. This American proptech lets you sell faster and skip agents by listing online and having Opendoor use its data-driven algorithm to value your property and create a competitive offer.
HouseCanary. This US company processes mountains of data to provide transparent property valuations.
State of proptech in 2020
Proptech is a relatively young but growing tech and investment field, but if you look at it as an outgrowth of traditional real estate then many proptech innovators have existed for decades.
According to the Proptech Australia Insight Report 2019, the Australian Proptech sector saw $119 million in investment in 2018.
Globally, proptech is much bigger and growing fast. According to Statista's most recent figures, proptech companies raised $18 billion in investor funding in 2018, up from $13 billion the year before. The proptech industry is also strong in the United Kingdom, where there are over 700 proptech companies according to Unissu.
It's a fast-growing industry attracting lots of investor interest. And that can be a blessing and a curse....
Proptech, venture capital and the WeWork debacle
WeWork provides a cautionary tale for industries like proptech. Not very long ago, WeWork was a tech unicorn with a valuation in the tens of billions. It was poised to be the greatest proptech success story ever. But its failed IPO revealed huge flaws in the business model and a valuation that seemed to be based solely on good wishes and the vast funds invested by a major VC backer.
Proptech is as vulnerable to hype and failure as any other emerging tech field, especially with so much investor cash floating around. So while we're very excited about the future of real estate technology, a healthy dose of scepticism is needed. Just because a company says it has cutting-edge technology or a "smart" platform doesn't mean it actually does.
And even established proptech companies aren't guaranteed to succeed in new markets, as the failure of Purplebricks in the Australian and American markets demonstrates.
More tech and finance topics on Finder
More guides on Finder
Soho

A detailed guide to Soho, an online property search network for buyers, renters and agents.

Cubbi

A detailed guide to Cubbi, an online platform for rental property management.

REALas

A guide to REALas, a proptech that predicts the sales price of residential properties.