Endeavour Mutual Bank
Home loans offered by Endeavour Mutual Bank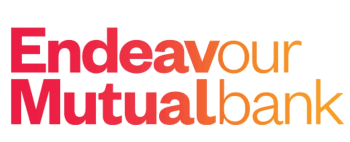 We're reader-supported and may be paid when you visit links to partner sites. We don't compare all products in the market, but we're working on it!
On this page you can find information about Endeavour Mutual Bank home loans. Skip ahead to the full table of products or read more about the lender.
Competitive Endeavour Mutual Bank rates for...
Compare Endeavour Mutual Bank home loans
Compare Endeavour Mutual Bank home loan products in the table below.
Endeavour Mutual Bank lender profile
Endeavour Mutual Bank (formerly Select Credit Union) was established in 1963 for the employees of the Sydney County Council (now Ausgrid) and their families. The community bank grew over time and opened its doors to the public in 1995.
Endeavour Mutual Bank is a member-owned institution. It is a division of Australia Mutual Bank Ltd.
Beyond home loans, Endeavour Mutual Bank offers personal loans, car loans, credit cards, savings accounts, financial planning and insurance products.
How do I apply for an Endeavour Mutual Bank mortgage?
If you'd like to apply for a home loan from Endeavour Mutual Bank, please contact the lender directly.
Eligibility
Each Endeavour Mutual Bank product has specific eligibility criteria but some will apply to all products. For example:
Age. You must be over 18 years of age.
Residency. You should be a resident of Australia.
Employment. You should have a regular source of income.
Documents required
When you apply for a mortgage with Endeavour Mutual Bank you are required to provide certain information so make sure you have all your documents ready before you apply. The documents you will be expected to provide are:
Identification documents. You will need identification such as a driver's license, passport or birth certificate.
Proof of income documents. Recent payslips can establish your income.
Asset and liability documents. You need to provide documents showing your current assets (savings accounts, investments) and liabilities (your outstanding debt).
Detailed guide to home loan applications and paperwork
Looking for more mortgage options?
More guides on Finder