Diamond Energy: Electricity plans
Go green with your electricity thanks to Diamond Energy's renewable energy plans.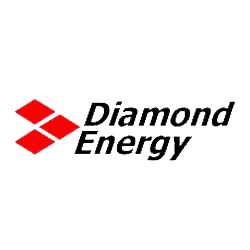 Is Diamond Energy right for me?
What does Diamond Energy offer? Renewably sourced electricity plans across NSW, VIC, QLD and SA.
Product highlights: Diamond generates and sells electricity from a range of renewable sources, including solar, bio-energy, wind and wave energy. It's fully GreenPower accredited and has won multiple environmental awards.
Watch out for: For some single-rate plans, the cost per kWh increases the more you use, which can make it a more expensive option, particularly for families.
---
Diamond Energy electricity
Diamond Energy was founded in 2004 with the mission to provide pure renewable energy to people who wanted to make an environmental choice. It provides energy for homes and businesses in Victoria, South Australia, Queensland and New South Wales.
It creates its own energy from a range of sources, including solar, bio-energy, wind and wave energy, and has won a number of environmental awards:
Ranked in the highest levels of every Greenpeace electricity retailer review from 2009–2018.
Recognised by the Australian Conservation Foundation as the #1 Australian electricity retailer for supporting the Renewable Energy Target in 2013.
Awarded "United Nations Best Business Environmental Initiative" in 2010.
| State | ⚡ Electricity | ♨️ Gas |
| --- | --- | --- |
| NSW | ✅ | ❌ |
| VIC | ✅ | ❌ |
| QLD | ✅ | ❌ |
| TAS | ❌ | ❌ |
| ACT | ❌ | ❌ |
| SA | ✅ | ❌ |
| NT | ❌ | ❌ |
| WA | ❌ | ❌ |
---
Can I get solar power?
Diamond Energy generates electricity from a number of solar farms across the country, in addition to other renewable energy sources.
While it doesn't offer solar panel installation services itself, it does have a network of third-party installers it calls "Pure Power installers" who will help make sure your installation is as efficient as possible.
For customers who have solar panels, Diamond offers a generous feed-in tariff. For customers with a solar system and a battery, Diamond Energy's GridCredits100 program promises a 100c/kWh tariff during times of volatility in the energy supply network.
All about GridCredits100
To be eligible for the GridCredits100 program, your solar system needs to have:
A battery
A bi-directional interval meter that is net metered (you can check if your meter measures up with Diamond if you're not sure)
A Reposit box (which allows Diamond to take the electricity from your battery)
Once your system is connected and ready, Diamond will tap into your battery as a virtual power plant during a "Grid Credit Event" which is caused when the wholesale price of electricity spikes.
These events are hard to predict, which makes it hard to calculate the real-world benefits of the program. Diamond claims that events are more likely in markets with high volatility, which could apply to any state's energy network, particularly in summer.
Does Diamond Energy offer GreenPower?
In addition to generating electricity from renewable sources, Diamond Energy also offers the GreenPower-accredited Diamond Pure Plus program.
Through this program, customers can choose to have either 100%, 50% or 20% of their metered electricity consumption sourced from renewable energy sources and added back to the grid on their behalf.
This works to offset the carbon usage of your household electricity. Diamond Energy charges an additional fee per kWh, depending on the percentage of GreenPower energy selected.
---
How can I pay my Energy bills?
Diamond offers ongoing plan discounts for customers who pay on time, as well as those opting to pay using direct debit. It also offers other payment options:
---
Why consider Diamond Energy?
Going green. Diamond is regarded as one of the country's most environmentally friendly electricity providers, generating its own renewable energy and offering ongoing support for GreenPower initiatives and generous solar feed-in tariffs.
GridCredits for battery owners. If your solar system has a battery system, getting 100c/kWh when the network is struggling is a great way to cut costs.
Ongoing discounts. Discounts for direct debit and paying on time don't expire, so long as you keep paying your bills on time.
Payment options. Multiple payment options so you don't end up shocked by your electricity bill.
---
Read more on this topic
Lower your household bills