Diamond Energy: Electricity plans
Go green with your electricity thanks to Diamond Energy's renewable energy plans.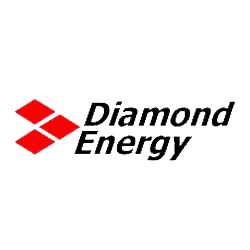 Diamond was founded in 2004 with the intention of providing renewable energy to environmentally-minded people, and today generates all of its power from renewable sources ranging from wind to wave. Customers in NSW, VIC, QLD, and SA can access power plans from Diamond, with solar customers getting potentially huge rewards for battery storage.
Diamond Energy: In summary
Details

Electricity plans to residents of NSW, VIC, QLD, and SA.
Diamond generates 100% renewable power from wind, solar, biomass, and waves. It also has GreenPower accreditation.

Their plans are more expensive than most other retailers, even including conditional discounts.
Diamond Energy was founded in 2004 with the mission to provide pure renewable energy to people who wanted to make an environmental choice. It provides energy for homes and businesses in Victoria, South Australia, Queensland and New South Wales.
It creates its own energy from a range of sources, including solar, bio-energy, wind and wave energy, and has won a number of environmental awards:
Ranked in the highest levels of every Greenpeace electricity retailer review from 2009–2018.
Recognised by the Australian Conservation Foundation as the #1 Australian electricity retailer for supporting the Renewable Energy Target in 2013.
Awarded "United Nations Best Business Environmental Initiative" in 2010.
| State | ⚡ Electricity | ♨️ Gas |
| --- | --- | --- |
| NSW | ✅ | ❌ |
| VIC | ✅ | ❌ |
| QLD | ✅ | ❌ |
| TAS | ❌ | ❌ |
| ACT | ❌ | ❌ |
| SA | ✅ | ❌ |
| NT | ❌ | ❌ |
| WA | ❌ | ❌ |
Compare electricity plans and get rates in your state