ActewAGL: Electricity and gas plans
Get electricity and gas in the ACT and parts of NSW with ActewAGL.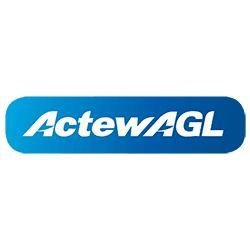 Is ActewAGL right for me?
What does ActewAGL offer? Both electricity and gas in the ACT and surrounding NSW regions, from the Shoalhaven to South East NSW.
Product highlights: It has a full range of energy solutions, including solar connections and 100% green power. It can also recycle your old fridge and upgrade your heating appliances.
Watch out for: ActewAGL isn't the cheapest provider in the market, so if the lowest price is a critical, you may need to look elsewhere.
---
Electricity Wizard can help you find the right electricity or gas plan from an Australian retailer.
Get a quote based on your usage

Over 1 million Australians helped

No paper work and no added costs
---

ActewAGL electricity and gas
ActewAGL was formed back in 2000 as a joint venture between ACTEW and AGL Energy.
Today, it delivers electricity to more than 195,000 homes and businesses in the ACT and parts of NSW, plus gas connections to 145,000 customers.
Fully GreenPower accredited, the retailer can install solar power systems custom-designed for your home and has a range of environmentally friendly programs to help customers save energy and reduce their carbon footprint.
| State | ⚡ Electricity | ♨️ Gas |
| --- | --- | --- |
| NSW | ✅ | ✅ |
| VIC | ❌ | ❌ |
| QLD | ❌ | ❌ |
| TAS | ❌ | ❌ |
| ACT | ✅ | ✅ |
| SA | ❌ | ❌ |
| NT | ❌ | ❌ |
| WA | ❌ | ❌ |
---
Can I get solar power?
ActewAGL promises to design a solar system based on your home's needs.
While every home's potential solar generation is different, ActewAGL has a wide range of solar products from brands like Solax, Panasonic, LG and Talesun to maximise the opportunity.
For those hoping to move away from the grid, ActewAGL has battery solutions for protection against blackouts and using your solar energy at night.
All ActewAGL solar systems come with a five-year whole-of-system warranty and can be purchased on an interest-free payment plan.
If you already have solar panels, ActewAGL offers a small-generator buyback scheme for customers in both the ACT and NSW. This scheme offers you a feed-in tariff for any excess electricity your solar panels generate during the day.
If you don't already have solar panels installed, ActewAGL can design a system for your home, depending on your budget and requirements. Once installed, you will be eligible for the ActewAGL small-generator buyback scheme.
Can I get GreenPower?
ActewAGL's Greenchoice program is a certified GreenPower program, allowing customers to choose to source a percentage of their electricity from a renewable energy source.
You have two options when it comes to ordering Greenchoice from ActewAGL. You can opt for a fixed cost structure that means you'll always know exactly how much you'll pay per day for renewable energy, with pricing tiers tied to approximate percentages of daily household use.
Alternatively, you can choose a percentage-based approach, where green energy will be purchased to offset your actual daily electricity usage. If you opt for the percentage approach, you can opt for 10%, 25%, 50%, 100% or 200% of your usage to be powered by renewables.
The Greenchoice program is independently audited every year to ensure that your energy is definitely being sourced from renewable generators, which include wind, solar, mini-hydro and biomass.
---
Energy Shop
In addition to selling electricity and gas to customers, ActewAGL also has a retail store in Fyshwick, ACT, which sells and installs a range of energy products:
Reverse-cycle air conditioners
Natural gas heaters
Gas log fires and solar
Solar, gas and electric hot water systems
---
How can I pay my bills?
There are plenty of options to pay your bills:
---
Why consider ActewAGL?
All your energy needs. ActewAGL can supply both gas and electricity to your home.
Green power. If you're passionate about the environment, you can commit to sourcing up to 200% of your energy usage from renewable sources.
Local support. ActewAGL's customer support centre is based in the ACT. If you need any help, you know you'll be speaking to somebody local.
Go solar. ActewAGL can build and install the perfect solar system for your home and connect it to the network so you can benefit from its feed-in program.
Payment options. Multiple payment options will help you stay on top of your energy costs, including monthly or fortnightly payment options.
Update your energy products for more savings. Your older appliances could be costing you in energy costs, so ActewAGL's energy shop could help you save money in the long run by updating to more energy-efficient products.
---
Read more on this topic
Lower your household bills