We're reader-supported and may be paid when you visit links to partner sites. We don't compare all products in the market, but we're working on it!
Energy is a huge expense, with power costs alone consuming up to 6% of the disposable wealth of low-income households each year1. If you're looking to cut down your annual energy spend, this page will inform you about:
What affects your energy bill
Simple actions you can take to save more
What are the main factors that bump up your energy bill?
The first step to managing your energy bill is to understand where the costs are coming from, so you can start working to reduce them. Here are some of the main factors that affect your bill:
Your home's design. How big it is and what features it has (gas or electric heating, central heating, etc.) will affect your energy consumption.
Energy efficiency of devices. Appliances can be power-hungry beasts, depending on what you have.
Your lifestyle. The times that you're home as well as what appliances you use and when can have a big effect on your energy bill.
Energy provider. Your choice of energy retailer and the contract you sign affect how much you pay.
Switching providers: Is it easy?
What will save me the most on my bill?
From our research, the best way to save on energy is by switching your energy provider. Here's four energy saving ideas you could take, ranked by how much you can save:
1. Switch your energy plan – save up to $219
If you haven't shopped around in a while, there's a chance you may have been put on a 'standing offer' by your retailer - this is a default plan which likely isn't the most competitive offer on the market. If not, there's also a chance your plans original discount / benefit has expired and your bill has increased.
According to ACCC's September 2020 energy report, residential customers on market offers are paying around 17% less than those on standing offers.
Over a year, this equates to $219 of savings for people using 4,000 kWh of electricity.
2. Turn off standby appliances – save up to $100
Based upon a report from Australia's Department of Industry, Innovation and Science, standby power use can cost the average household around $100 a year. Switching devices like air conditioners, game consoles and printers off at the wall instead of leaving them on in the background, you could cut down your annual energy bill.
3. Raise your aircon's thermostat 2 degrees – save $50.
The lower you set your unit's thermostat, the harder it has to work to cool the air. Raising the target temperature to 22 degrees from 20 degrees can cut 20% off your energy use, and your power bill. Again using our previous figures, that's a drop from $250 to $200, a saving of $50.
4. Use the heater 1 hour less each day – save $46
If you can shave an hour off your heater use each day, lowering it from 4 to 3, you'll save 25% on your heater's energy use over winter. Using our figures from the previous section, that will drop your bill from $183.60 to $137.70, saving you about $46.
1. Winter heater use
According to Finder's data, the average basic panel heater uses about 1.7kW of energy per hour. Assuming you use that heater for 4 hours per day for all 90 days of winter, you'll have consumed a total of 612kWh of energy.
To convert that into the annual cost listed in the table, we assume that energy costs $0.30/kWh on average. Of course, that will vary depending on your plan and where you live.
612kWh (total heater energy use) x $0.30/kWh (usage rate) = $183.60 over winter
Some heaters are more or less efficient than others, so it depends on the type of heater you have. Under the same conditions, the average tower heater might cost you $213.60 for the winter, or an oil-filled column heater might drop your bill to $167.40.
2. Summer aircon use
Based on Finder's data, a 5kW rated air conditioner will consume 9.26kWh of electricity per day, if you run it for 4 hours at 20 degrees Celsius. Assuming you're running it every day during 30 degree summer afternoons, that adds up to 833kWh across the season.
If we assume energy costs $0.30/kWh, your total bill will then be what we see in the table:
833kWh (total aircon energy use) x $0.30kWh (usage rate) = $250 for summer.
3. Not switching providers
"Standing offers" are the default energy plan you get put on if you don't purchase a specific energy plan, where you'll pay a government-regulated rate for your energy. "Market offers" are plans that you buy from a retailer like Origin Energy or AGL, which are usually cheaper than standing offers.
How much cheaper? A 2020 energy market report by the ACCC stated that the median price paid on market offers was 5.5c/kWh (17%) lower than on standing offers for residential customers. This is a saving of $219/year for the average residential customer.
The median effective price paid by residential market offer customers across the four regions was 5.5 c/kWh or around 17 per cent lower than residential standing offer customers, and 10.7 c/kWh or around 25 per cent lower in the case of SME customers (figure 2.1). This equals savings of $219 a year for a residential customer using 3,988 kWh from the grid.
4. Standby electricity costs
Even when you're not actively using your appliances, they might be consuming power. Leaving something on standby rather than unplugging it or turning it properly off can use a considerable amount of power.
Devices can be in passive standby (off, but able to be activated by a remote control), or active standby (switched on, but not in use). Here's an example of standby power use for a handful of common appliances:
| Appliance | Hourly standby power use (passive) | Hourly standby power use (active) |
| --- | --- | --- |
| Game console | 5.4W | 44.9W |
| Television (LCD) | 3.5W | N/A |
| Laser printer | N/A | 8.8W |
| Set-top entertainment box | 15.8W | N/A |
| Total yearly energy use on standby | 216kWh | 470kWh |
| Cost (Annual) | $64.80 | $141 |
Assuming you leave these appliances on standby all year and power costs 30c/kWh, just these few add up to $64.80 on passive standby, or $141 on active standby.
Apart from turning devices off, you can also invest in appliances with a higher energy star rating and efficiency to lower their power consumption.
The Finder app can send energy savings tips straight to your phone
How to work out what's driving up your energy price
So how can you save? Here are three steps to starting your energy saving journey.
Research. Understand what's driving up the price of electricity, and how your house and lifestyle affect your own bill. This guide can help with your research.
Investigate and organise. Investigate your household's energy use to understand the biggest contributors to your electricity bill. Search around your house to find energy "hotspots" — devices that are consuming large amounts of power.
Compare. Make sure to shop between different electricity and gas providers in your area for the best deal. Sign a contract with a variable rate that suits your lifestyle and power-usage patterns. Consider whether installing smart meters on some appliances would help or whether you should purchase more energy-efficient devices than you have now.
Standing offers vs Market offers
How to negotiate a better energy contract
You often don't need to settle for what the energy company is offering; there are ways to negotiate a better energy contract.
5 steps to help you negotiate
Here's some tips to ensure you get a good deal:
Shop around. Searching online is a great way to develop a good understanding of the market. That way, you can easily compare energy provider prices side by side and you know you're not paying more than you should.
Pay attention to the fine print. Look out for details on pricing and offers like pay on time discounts. Also keep an eye out for clauses like a 'take-or-pay' clause. This means you'll still have to pay even if you use less than the minimum amount of energy.
Contract period. The best contract period depends on the market. For instance, if current prices are more expensive than future prices, then a shorter contract makes more sense. Alternatively, a longer contract could help you save if you will struggle to buy cheaper energy in the future.
Know how much data you use. If you can give the energy provider at least 12 months of information on your energy usage for each half-hour period, they are unlikely to charge you a premium. You should be able to get this data from your current energy supplier.
Plan ahead. It's good to know whether you will make any major changes in the future. Whether you plan to move house or expand your business, a longer contract is probably only worth it if you have a good idea of what lies ahead.
How to switch energy providers
As long as you don't live in Tasmania, the Northern Territory, Western Australia or outside of south-east Queensland, you will have a choice of energy retailers. Even if you can't pick between providers, you'll have a choice of contracts with different types of rates.
You can use Finder's online energy comparison tool to help you find the providers and plans best suited for you, wherever you live. Remember to be careful when choosing a contract — if it doesn't match your lifestyle and needs, you could end up paying more than you would otherwise.
Finally, you can shorten your billing cycle to pay monthly. This won't drive down costs, but it can help you avoid large tri-monthly shock bills and help you budget more effectively.
Managing your energy use
Once you have a basic picture of your energy consumption, including when and how you use the most energy, you can go deeper into managing it:
Compare patterns of use. Using your energy bills, figure out how your energy consumption has changed with the seasons and how your energy use this year compares to the last. If you're using more than you used to, or use more in summer or winter, figure out why.
Consider time of use. Do you stay at home during the day and go out at night? Are you part of a family that arrives home together and switches everything from the computer to the lights on? Knowing this should help you pick the right type of energy contract. Additionally, switching appliance use to off-peak periods (like running your wash late at night) can help lower costs.
Find energy hotspots. Usually, the biggest guzzlers of power in your house will be heating and cooling, followed by standby power, lighting and cooking. Make sure the appliances you use to heat and cool your house are installed correctly and well-maintained, and see if you can get them to run more efficiently with small changes.
Use energy-efficient appliances. Appliances make up about 30% of electricity bills. Cheaper appliances may cost you more in the long run with the energy they chew through. Don't buy big appliances with features you won't use, and go for ones with the highest energy star rating. Finally, make sure you install and maintain them properly — don't place your fridge next to a hot oven, for example.
Take simple action. There are many little things you can do to save. If you get cold in winter, you may want to invest in thicker sheets instead of turning on a heater or buy a more efficient heater if possible. Blocking holes in your house can also save on heating costs.
Beware of standby power
Standby power is the electricity that's consumed by your appliances that aren't being used or when they are on 'standby'.
How badly does standby power impact energy use?
Standby power accounts for as much as 10% of overall household electricity usage and while most appliances only draw a small amount of energy on standby, the costs add up. Your digital home appliances alone could be costing you as much as $171.27 a year. Luckily, reducing your bill is as easy as flicking a switch.
Bonus tip: What do I turn off?
Embrace off-peak power
Power's most expensive when everyone else is using it, usually from 7am-10pm daily. Here are two ways to profit off consuming power when no one else is:
Off-peak water heater. Since heating water consumes about 25% of a household's electricity, installing a system which only heats water during off-peak periods and then stores it for use can really cut your bills. Check if this is available with your retailer and water heater.
Time-of-use plans. This type of energy tariff charges you less for energy during off-peak periods. So long as you have a smart meter involved and your household consumption patterns support it, this might help you save.
How to save energy in different areas of your life
Save energy around the home
Insulate everywhere
Update your light globes
Use fans instead of air conditioning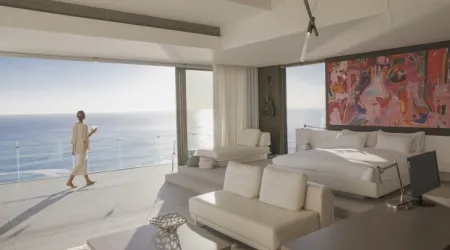 Save energy in the kitchen
Microwaves use less energy than your oven
Cook food with a lid on for faster cooking
Keep the oven door shut as much as possible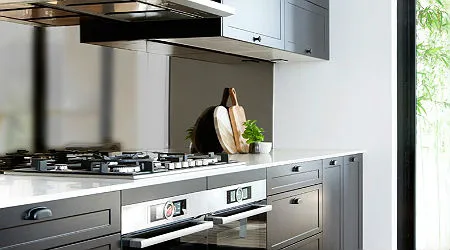 Save energy in the bathroom
Short showers over baths
Fix the dripping taps
Insulate copper pipes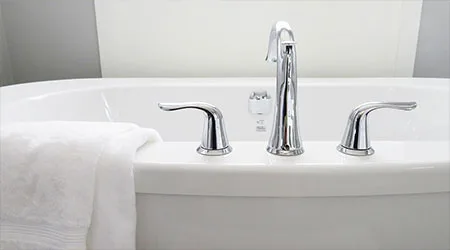 Save energy in the laundry
Use the cold wash
Get a front loader washing machine
Hang your washing on a clothesline instead of the dryer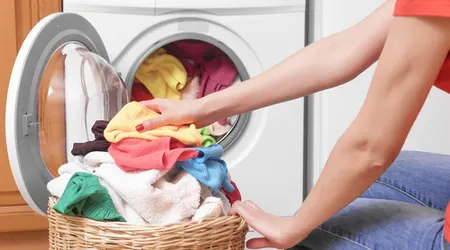 Save energy outdoors
Solar power is your friend
Motion sensors for outdoor lights
use timers for pool filters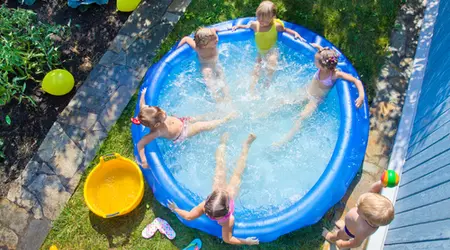 Save energy with your PC
Adjust the screen's brightness
Get a powerboard that powers off accessories when your PC is off
Shut down at the end of the day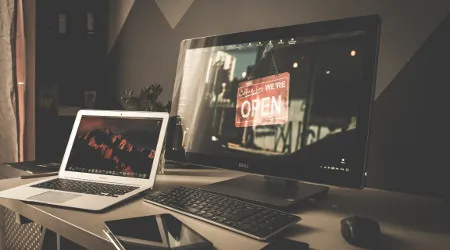 Save energy at work
Your office culture will play a big part in saving energy at work
Laptops are more energy efficient than desktops
Make sure you switch off the lights at the end of the day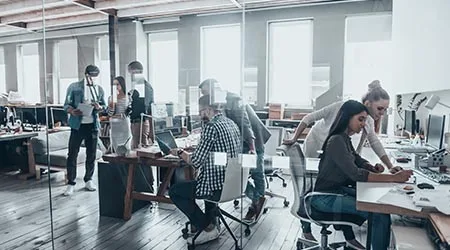 ---
Smarter energy usage during COVID-19
Aside from making sure you're on a better value plan, there are a few things you can do to ensure you save on energy during the COVID-19 pandemic.
If you are on a "time of use plan" – as in, your provider charges you more during peak periods and less during off-peak periods – plan your energy use around this.
For example, do your washing early in the morning or late at night (off-peak) if possible, or at the very least, avoid doing it during the evening.
As an example, here are the off-peak hours for customers in the Ausgrid region (winter):
| Period | Time | Rates |
| --- | --- | --- |
| Peak period | 5pm to 9pm | Most expensive |
| Shoulder period | 7am to 5pm | In between |
| Off-peak period | 9pm to 7am | Least expensive |
Additional tips
Find your energy hotspots. Can you limit your biggest power drainers? Check your heating and cooling appliances, as they usually use the most power.
Use energy-efficient appliances. If you can afford the upfront cost, consider installing more energy-efficient appliances so that you save more in the long run.
Picture: GettyImages
More guides on Finder
Lower your household bills