How to invest in real estate with the help of crowdfunding
Getting your foot on the property investment ladder can be much easier with the strength-in-numbers power of crowdfunding.
We're reader-supported and may be paid when you visit links to partner sites. We don't compare all products in the market, but we're working on it!
Crowdfunding has revolutionised the marketplace, enabling entrepreneurs and inventors to launch projects that previously would have been near impossible to get off the ground. It's also opened a new opportunity for everyday investors to play the part of venture capitalists, and get behind projects that they're passionate about.
The practice, which, via internet platforms, raises contributions from a broad base of mostly small-dollar investors, has funded tech innovations, TV revivals and charitable causes. Now it's moving into the realm of real estate, opening up property investment to people who may otherwise have found themselves shut out of the market.
What is real estate crowdfunding?
Like other forms of crowdfunding, real estate crowdfunding allows a large group of investors to pool their funds in order to back a project, in this case a development or investment property.
Investors buy a share of a property or development project. Depending on the type of investment, this could see investors share in rental returns, unit sales or commercial rents. The way investors make money will depend on the type of investment and the performance of the property. For some investments, such as a residential house or unit, this could be the amount of rent the property generates. For others, such as a large-scale development, it could be the eventual sale price of the property.
Investors will make money in proportion to the amount of shares in the property they own. The length of time an investment takes to generate a return can vary, but most crowdfunding platforms include a secondary market for shares. In other words, if an investor wanted to liquidate their stake in a crowdfunding project, they would be able to sell or trade their stake just as they would ASX shares.
How does it differ from regular property investment?
The main draw of crowdfunding for real estate investment is that it lowers the barrier into the market for would-be property investors. The latest home value figures from CoreLogic put the median capital city dwelling price at $580,000. Combine this with the fact that most lenders require a 20% deposit, and so getting a foot on the ladder as a property investor through traditional channels could mean more than $115,000 in upfront costs.
Crowdfunding, however, allows these costs to be spread amongst a broad base of investors. It likewise allows this broad base of investors to share in the returns. While it may seem like an uphill battle to come up with $580,000 for an investment property, crowdfunding means that 580 individuals could invest $1,000 each and then share in the rental returns or the profit generated by the sale of the property.
Real estate crowdfunding also allows everyday investors to access projects at a scale that would be otherwise impossible. Crowdfunding platforms in Australia have offered stakes in large scale commercial properties and huge residential developments along with traditional, single family, owner-occupied properties.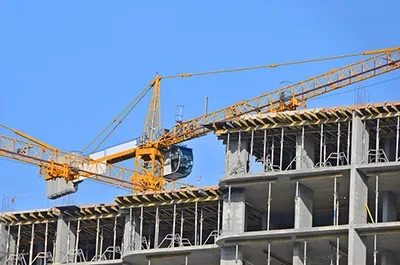 Another characteristic that sets crowdfunding apart from traditional property investment is the level of risk involved. An investor in a crowdfunded property does not have their name on the property's title or on an associated mortgage, meaning their credit history isn't impacted should the investment take a turn for the worse. Moreover, with the ability to trade or sell stakes in an investment at any time, investors aren't tied to properties long-term.
Real estate crowdfunding also differs from another avenue for property investment, the Real Estate Investment Trust (REIT). REITs are typically complicated, publicly traded investment vehicles that have to be managed by experts, carrying with them high maintenance costs and lower rates of return. REITs offer investors a stake in a real estate company, while crowdfunding offers investors a stake in a specific property or project. This lower level of complexity means crowdfunding investors can have a higher level of control over their investment along with lower maintenance costs.
Why should I be interested?
If you're looking to get involved in property investment but don't have the means to save a deposit for a home loan (or simply don't want the long-term commitment), crowdfunding could be a good alternative. It's important to keep in mind, however, that with a smaller investment you won't see the same level of returns you could with traditional property investment.
For those looking to follow a more traditional property investment route, crowdfunding can still serve some important purposes. First, getting involved in crowdfunded real estate projects can offer a good, hands-on learning experience in picking the right properties to maximise your investment. Second, real estate crowdfunding can often carry a higher rate of return than shares or term deposits. For would-be investors looking to save a deposit, putting your money in a crowdfunded real estate project could see it grow much faster than it would sitting in your savings account. The caveats to this, of course, is that returns aren't guaranteed.
How do I get started?
Real estate crowdfunding in Australia is still in its infancy, but there are several platforms you can use to participate. VentureCrowd, Brickraise, DomaCom and CrowdfundUP all let individual investors buy shares in property projects. Different platforms carry different minimum investments, from $100 up to $5,000.
To get started, pick a platform with a level of investment, structure and choice of projects that suits you. Research the projects available to backers and decide which one looks most attractive to you. While most crowdfunding projects will give investors an idea of the rate of return they can expect on their investment, it always pays to do independent research on the properties or areas available for investment.
Check out investment loans from across the market
After entering your details a mortgage broker from Aussie will call you. They will discuss your situation and help you find a suitable loan.
A comparison of home loans from multiple lenders.

Expert guidance through the entire application process.

Free suburb and property reports.
---

The Adviser's number 1 placed mortgage broker 8 years running (2013-2020)
Image: Shutterstock
More guides on Finder