Can you still get an interest-only home loan?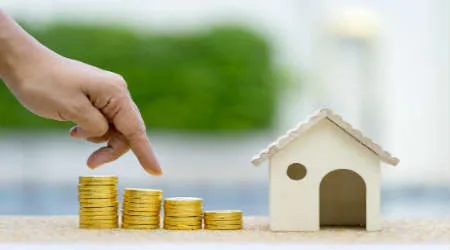 Interest-only loans are getting harder to obtain, but you can still get one if you know where to look.
In March of this year, the Australian Prudential Regulation Authority (APRA) put banks on notice that it would cap new interest-only lending at 30%. This has seen banks scramble to wind back their interest-only lending. Most of them have done this by disincentivizing interest-only borrowers with a series of steep rate hikes.
But just because it's become harder, it doesn't mean interest-only loans are impossible to obtain. There are still good deals out there for the right borrower. We spoke to mortgage broker Zak Avery of Blue Fox Finance in Mitchelton, Queensland, and he shared his insight on the best way to qualify for an interest-only home loan.
Why get an interest-only home loan?
The reasons for getting an interest-only home loan can vary depending on why you're borrowing. An interest-only home loan can appeal to investors because of the tax benefits, Zak explains.
"The most common and sensible reason is when they also have an owner-occupied loan. Paying interest-only on the investment portion will help keep the tax benefits high whilst the extra cash is used to pay down the owner-occupied loan quicker," Zak says.
This is because investors can deduct home loan interest payments from their taxes. Interest-only home loans allow investors to maximise their cashflow while offsetting their expenses on their taxes.
For owner-occupiers, the situation is very different. Zak points out:
"The only reason it makes sense to put an owner-occupied home loan on interest only is if the money can be better spent elsewhere. If you're paying 16.00% p.a. on a personal loan or credit card, then it makes sense to have an interest-only home loan at 3.78% so that all your extra cash can be used to pay off your other debts first."
However, Zak adds an important caveat:
"For most people, it is generally recommended to have a principal and interest home loan."
Can you still get an interest-only home loan?
Interest-only home loans might be harder to get, but they are still available. According to Zak, investors can definitely source interest-only loans, though they'll generally pay a higher rate.
To give yourself the best chance of success, Zak recommends making your case to the lender you choose.
"Being able to justify the reason for applying for an interest-only home loan will go a long way in helping you get your application approved. It's also important to explore different banks when deciding where to apply, as each bank has a different policy surrounding interest-only loans, which means some are more inclined to approve interest-only applications than others," he notes.
For owner-occupiers, it's likely to be tougher. Once again, Zak says it all comes down to the reasoning for choosing interest-only repayments over principal and interest payments.
"Firstly, you need to have a solid explanation and justification as to why you're applying for an interest-only loan. Secondly, you will want to have a solid deposit of 20% or more. Applying for an interest-only owner-occupied home loan with a 5% deposit is unlikely to get approved by most lenders."
How to compare interest-only home loans
Many lenders have sharply increased their interest-only home loan rates in order to push borrowers toward principal and interest repayments. However, there are still good deals to be found. The lenders in the table below offer interest-only options.
Be sure to carefully compare rates for interest-only products, because the rates in the table may not be indicative of the interest-only rate.