Best super funds
We've done the hard work for you to find some of the best super funds in Australia. We spent weeks analysing the fees, performance and investment data of more than 50 super products to help you choose the right one for you.
We're reader-supported and may be paid when you visit links to partner sites. We don't compare all products in the market, but we're working on it!
If you're looking for a new super fund, you've come to the right place. We've analysed the data of more than 50 super products to find some of the best super funds in Australia. Now we're sharing our results with you.
Our top pick for
Industry Super Fund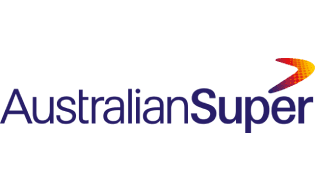 Our top pick for
Low-fee fund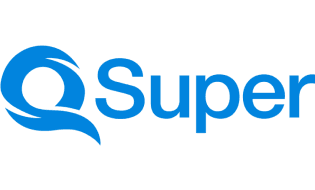 Our top pick for
Lifestage super fund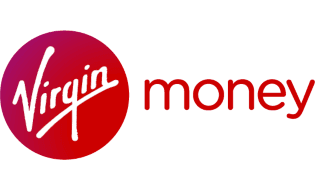 How we get our top super fund picks
To bring you these picks we rely on our proprietary algorithm developed by Finder's data scientists and superannuation specialists to rank super funds against a set of data points. We've looked at more than 50 default super products, including a mix of brands that Finder has a partnership with and also those which we don't, to help save you time and effort when choosing a super fund.
There's no single super fund that's best for everyone as all our needs are different - and what's best for you might not be best for someone else. If you want to compare more options, you can use our super fund comparison below to find a fund that suits you.
Find the best super fund for you
*Past performance data is for the period ending June 2020 as is not an indicator of future performance.
Which is the best super fund in Australia?
There's no one super fund which is 'best', and the best fund for you might not be the best for someone else. It really depends on what features are most important to you and what you're looking to achieve.
In general, a good super fund has the following features:
Low fees
A history of high long-term returns
An investment strategy that aligns with your risk tolerance, goals and personal values
A range of insurance options
Which is the best-performing super fund?
While it's not the only factor to consider, past investment performance is a key thing to look at when choosing a super fund. In a nutshell; high performance returns will help your super balance grow bigger (and quicker!) than it would with lower returns. Investment performance is the result of a few different factors including the fees charged by the super fund (as fees eat into investment returns) and the fund's investment strategy. In theory, a high growth super fund should deliver better returns over the long term than a balanced or conservative fund.
However, a high growth fund also increases the chances of more volatile returns in the short term. For this reason, you can't declare one single super fund product as the best-performing fund as you wouldn't be comparing apples with apples.
Instead of looking at every single super fund investment option in the market, let's take a look at the best-performing growth super funds. Growth funds are where the majority of Australians have their super invested. Growth funds are usually the default investment option when joining a super fund, and are often the Balanced or MySuper products.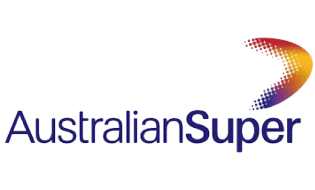 AustralianSuper - Pre-mixed, Balanced option
AustralianSuper is an award-winning industry super fund and the largest super fund in Australia. The Balanced fund invests in a mix of different assets like shares, property and cash.
Top 10 best-performing growth super funds
| Super fund | 10-year return (p.a to June 2020) |
| --- | --- |
| AustralianSuper Balanced | 8.8% |
| UniSuper Balanced | 8.7% |
| HostPlus Balanced | 8.6% |
| Cbus MySuper | 8.5% |
| CareSuper Balanced | 8.4% |
| QSuper Balanced | 8.4% |
| VicSuper MySuper | 8.4% |
| Equip Balanced Growth | 8.3% |
| Prime Super MySuper | 8.1% |
| Vision Super Balanced Growth | 8.1% |
The table above looks at growth super funds only (super funds with 61-80% allocation to growth assets). The data is according to Chant West. Past performance is not a reliable indicator of future performance and not a guarantee of future returns.
What's the best industry super fund?
Industry super funds are a popular choice for many Australians as they often have low fees and competitive long-term returns. There are 15 industry super funds in Australia, which you can learn more about in our industry super funds guide. But if you're already set on joining an industry super fund, here's our top pick.
💬 Finder's industry super fund pick
AustralianSuper is our top pick for industry super funds. It's Australia's largest industry super fund, with more than 2.2 million members. Its default investment option, AustralianSuper Balanced, is consistently one of the top performing growth super funds year after year.
It also has the lowest fees of all the industry super fund's default products, and has 14 different investment options to choose between including an ethical option.
What's the best super fund for low fees?
You should always look at fees along with investment returns when choosing a super fund. This is because the fees you pay will impact the returns you get, as fees are deducted from returns. So lower fees means higher returns!High investment returns are definitely a big plus, but future investment returns are never guaranteed. Fees, on the other hand, are fixed and are within your control. By opting for a fund with low fees, you know you won't be paying too much even when investment markets are volatile and returns are lower.
So, what is considered to be a low-fee fund? The general idea is annual fees of less than 1% of the balance you've got invested are considered to be relatively low. For example if you had $100,000 invested, you should aim to keep you annual fees below $1000.
If you're looking for a MySuper fund with low fees, here's our pick.
💬 Finder's super fund pick for low fees
QSuper's default investment product, QSuper Lifetime, is our top pick for a low-fee MySuper product. It charges consistently low fees across all life stages and balance tiers. Young members with a balance of $5000 will pay less than $50 in fees for the full year.
As well as low fees, QSuper Lifetime has also delivered competitive investment returns for members over the long term (and its low fees have certainly helped keep returns high). In fact, leading super research firm Chant West named QSuper of its Best Fund: Investments 2020 award saying: "QSuper had a smaller allocation to equities and larger allocation to bonds, and it's helped them smooth the volatility of their investment performance in recent times. QSuper's investment model was designed to protect members in times just like this."
What about low-cost index super investment products?
You can pay even less in fees if you opt for an indexed investment option for your super. An indexed investment option invests in a mix of index funds (or exchange traded funds). An index fund tracks the performance of a whole index, for example the ASX200 or the NASDAQ, in one single trade. This is instead of buying each of the shares within the index individually which could be hundreds of different trades.
Because index funds simply mirror an established index, they are often passively managed and are therefore much cheaper to invest in. However, you often won't have exposure to other asset classes like non-listed assets (for example infrastructure), alternative assets or fixed interest. For this reason, indexed super investment options are usually higher risk than the default growth or balanced options, as they're less diversified.
Some of the best low-fee indexed super options include:
What's the best super fund for my age group?
Some super funds offer a lifecycle or lifestage investment strategy as their default option for members. These products invest your super in a mix of asset classes in line with your age. The purpose of this is to ensure you're always taking on an appropriate amount of risk for your age. For example, lifecycle investment products will have a higher allocation towards high-risk growth assets like shares while you're young, and gradually decrease your exposure to shares as you get older. By the time you're ready to retire, your super will have a much greater allocation towards low-risk, defensive assets like cash and fixed interest in order to protect your nest egg from market volatility.
In comparison, a standard balanced or growth super investment option will invest in the same mix of asset classes for all members, regardless of your age.
If you like the idea of a super fund that invests your super in a mix of assets according to your age, here's our pick.
💬 Finder's super fund pick for lifestage or age-based investing
Virgin Money Super's default super product, Lifestage Tracker, is our top pick for a lifestage investment strategy. It offers 15 different lifestage investment allocations within the one product, while many others only offered a few different life stages. If you invest your super with Virgin Money Super Lifestage tracker, your investment allocation mix will be slightly readjusted every five years in line with your age.
As well as having lots of investment stages, Virgin Money Super Lifestage Tracker charges some of the lowest fees in the market, and has impressive past investment returns.
Lifecycle super fund vs balanced super fund: which is best?
Lifestage super products are becoming increasingly common, particularly among retail super funds. However, the majority of Australians still have their super invested in a standard, pre-mixed growth or balanced fund. There are pros and cons of each, and which one you choose will depend on your personal preferences and risk tolerance.Benefits of lifecycle super products:
Your super is invested in line with your age bracket.
Your super will have more exposure to high-growth assets while you're young than it would with a typical balanced or growth fund.
Your super will have less exposure to risky growth assets as you near retirement, meaning it could be better protected from major market falls.
Some downsides to lifecycle super products:
There is the potential for more growth while you're young, but there's also the potential for a lot more volatility.
Younger members could see their super experience large falls in value in the short term
Lifestage funds can often be less diversified than balanced or growth funds
Super research firm Chant West says that the lifestage funds for older age brackets have generally underperformed against standard growth super funds, but this isn't necessarily a bad thing.
"The older cohorts (those born in the 1950s or earlier) are relatively less exposed to growth-orientated assets so you would expect them to underperform MySuper Growth funds over longer periods. Capital preservation is more important at those ages so, while they miss out on the full benefit in rising markets, older members in retail lifecycle options are better protected in the event of a market downturn, as was evident during the past year," said a Chant West investment manager.
How to pick the best super fund for you
There's no one super fund that is best for everyone (sorry!), so when comparing your options you should consider what's the most important for you. Look for a fund with low fees and strong investment returns, but also consider the following when looking for the right super fund:
Your age. If you're young, you might want a super fund that has a bit more exposure to high-growth assets like shares and property. These assets offer higher capital growth over the long term so are best for members with a long timeframe.
Your risk tolerance. Regardless of your age, you should invest your super in a fund that aligns with your personal risk tolerance. If having the majority of your super invested in high-risk assets like shares is going to keep you awake at night, you might want to consider a balanced fund instead of a high growth fund.
Your investment preferences. There are specialty funds that suit investors with particular preferences. For example, Superestate focuses on investing in residential properties in major capital cities, while Spaceship has a strong preference for international technology stocks.
Your personal values. If you don't want your super to be invested in industries like coal, fossil fuels, animal cruelty or ammunition manufacturing you might want to consider an ethical super fund.
More guides on Finder