Air conditioning cost guide
Every extra degree on your aircon could be bumping up your energy usage by 10%. Here's how to pick the right temperature.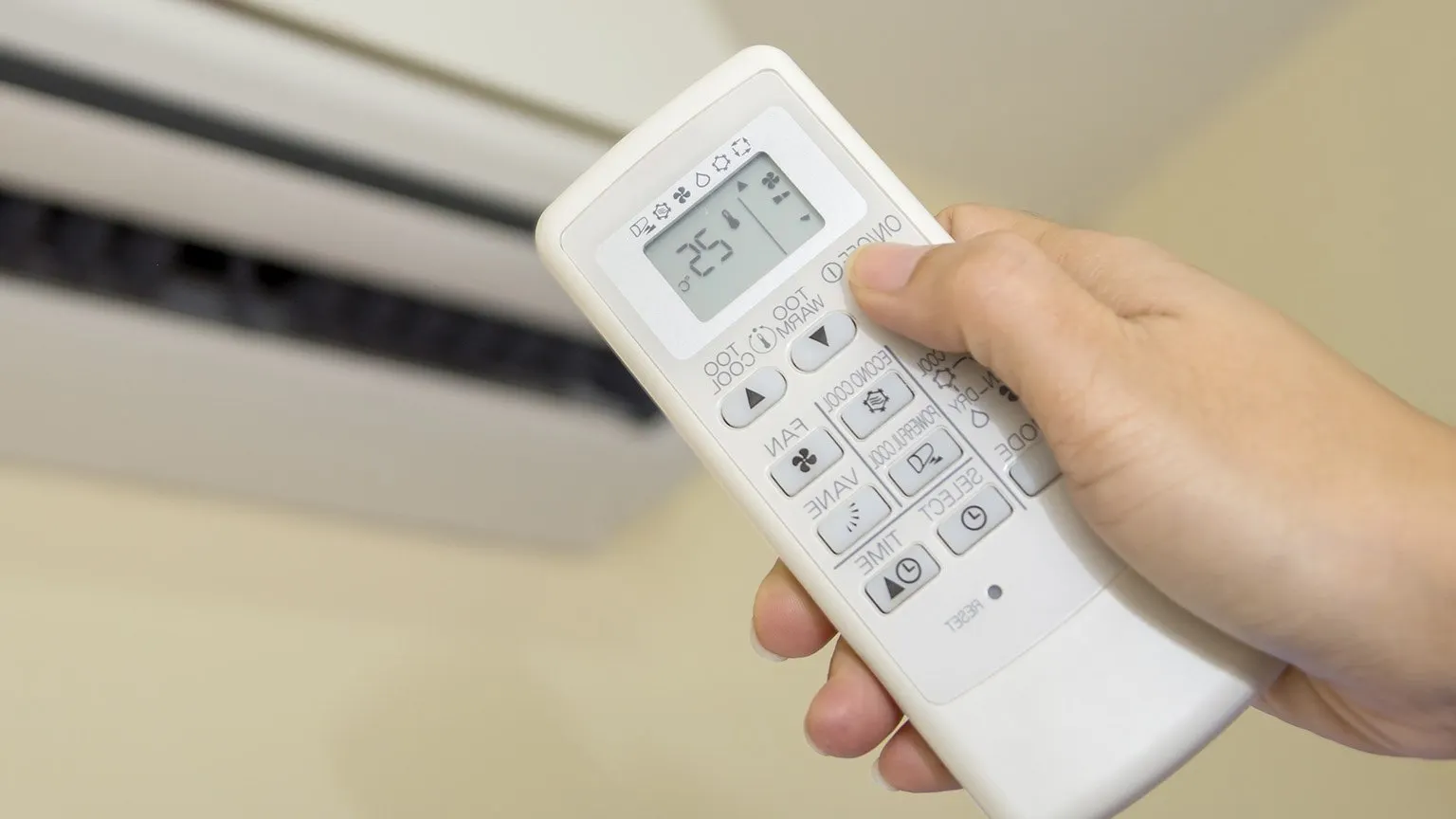 We're reader-supported and may be paid when you visit links to partner sites. We don't compare all products in the market, but we're working on it!
Australians tend to set their air conditioners somewhere in the low-mid 20s for the summer and call it good. But picking the right temperature can make a big difference to how much energy your air conditioner chews through and therefore, how much money you spend.
How much can I save by changing my aircon habits?
According to Finder's air conditioning calculator, running your aircon all summer for four hours a day, seven days a week, at 20°C, will cost you around $250. This is equivalent to consuming 833kWh of energy with an electricity usage rate of $0.30/kWh.
Let's see what happens to your bill if you:
Raise the thermostat
Increasing your aircon's thermostat from 20°C to 22°C for the duration of the summer will cut your energy usage by about 20%. This saves you around 167kWh of energy, and drops your bill by 20% as well, down to $200.
Use your aircon on fewer days
Another approach would be to not use your aircon at all on certain days, say two days during the week where you're out of the house or can forego it. Dropping from seven days to five days a week is a 29% reduction, saving you around 242kWh of energy. This will reduce your bill to $178.50.
Use your aircon for fewer hours per day
Shrinking the number of hours per day that your aircon runs from four to three hours would also have an appreciable impact on your bill. That's a 25% reduction in energy usage, saving you 208kWh of energy. It's also a 25% cut to your bill, reducing it to $187.50.
How else can I reduce my aircon's energy consumption?
Here are a few tips for saving energy with your air conditioning unit:
Install the right sized unit. Air conditioners have different power ratings, suitable for differently sized spaces. See the section below for notes on how to choose the right unit.
Get a high star rating. The higher your unit's energy star rating, the more energy efficient it is. This means that it will consume less energy when in use compared to others.
Insulate your house. Wall and roof insulation doesn't only keep the heat out, it keeps the cool air in. Good insulation can drastically reduce your heating and cooling costs.
Use fans to circulate air. If you only need a little bit of localised cooling, such as in a small room or at a desk, use a fan. They work almost as well as aircon for small areas and they are far cheaper to run.
Close doors and windows. Similar to insulation, closing doors and windows can minimise the heat getting in and cool air escaping. If there's a cool breeze, you may want to keep them open.
Use blinds. Installing blinds on your windows to block incoming sunlight can do a lot to cool down your home.
How to save on your energy bill
What's the best temperature for my aircon?
The ideal aircon setting is usually between 25°C and 27°C in summer and 18°C and 20°C in winter, assuming you live somewhere with moderate weather. Australia is a large country, though, so here are some recommendations based on a few regions/climates:
| Region | Climate | Target aircon temperature |
| --- | --- | --- |
| North coast, Northern Territory, Central Australia | Tropical | 21-23°C |
| South-east Queensland, northern NSW | Subtropical | 25°C |
| South Australia, south-west Western Australia | Mediterranean | 24-25°C |
| Tasmania | Mild temperate | 28°C |
| ACT and the surrounding parts of NSW and Victoria | Oceanic | 26-27°C |
| Southern Victoria | Moderate oceanic | 24°C |
Why does the temperature setting matter?
Air conditioners work by sucking the heat out of the air in your house and shifting it outside. The bigger the difference between the ambient temperature and your target temperature, the longer your air conditioner has to work extracting the heat, and the more energy you consume.
The table below shows how your choice of temperature affects the aircon's hourly running cost:
| Aircon power | 21°C | 22°C | 23°C | 24°C | 25°C |
| --- | --- | --- | --- | --- | --- |
| 2.5kW | $0.16 | $0.15 | $0.13 | $0.12 | $0.11 |
| 5.0kW | $0.43 | $0.39 | $0.34 | $0.32 | $0.29 |
Assuming energy usage rates of 30c/kWh using this calculator.
As you can see, setting the right target temperature matters even more for larger aircon units.
Does setting a lower temperature cool my room faster?
No, unless you have a specialised multi-coil air conditioning unit. Your aircon will cool down the room at a constant rate, regardless of how low you've set the thermostat. Lowering it further does not speed up this process.
How does room size affect what aircon unit I need?
The larger your room, the more powerful an air conditioning unit you'll need. It's important not to buy too powerful a unit for the space that you're cooling, since this will consume more energy than necessary. Here's a rough guide:
| Room size (m2) | Common room types | Air conditioner unit power |
| --- | --- | --- |
| 10-25m2 | Bedroom, study, small office | 2.6kW |
| 25-35m2 | Bedroom + ensuite, office, small lounge room, small kitchen | 3.5kW |
| 35-60m2 | Master bedroom, medium lounge room, kitchen | 5-6kW |
| 60-80m2 | Large lounge room, big open plan areas, small shops | 7-8kW |
Figures based on this room sizing guide.
Looking for an energy deal? Compare plans now
---
More guides on Finder
Lower your household bills