The temperature trap: Air conditioning hacks Aussies are using to keep costs low
With temperatures and energy costs rising, here are a couple of tech-savvy ways to save on aircon costs this summer.
Australians are becoming increasingly dependent on the comfort of air conditioning in the summer months. With 2018 clocking in as the hottest summer on record in our sunburnt country, it's no wonder that Finder's survey of 2,000 Aussies found that many households are wasting money on cooling costs.
Our research shows that 2.3 million households are leaving the air conditioning on when nobody's home, for an average of one hour per day. Reasons for this include wanting to have the home cool on arrival and catering to the comfort of pets. This adds up to around $200 million nationally lost to cooler air. However, there are some very straightforward ways to save.
Aircon calculator: Work out how much your aircon will cost you this summer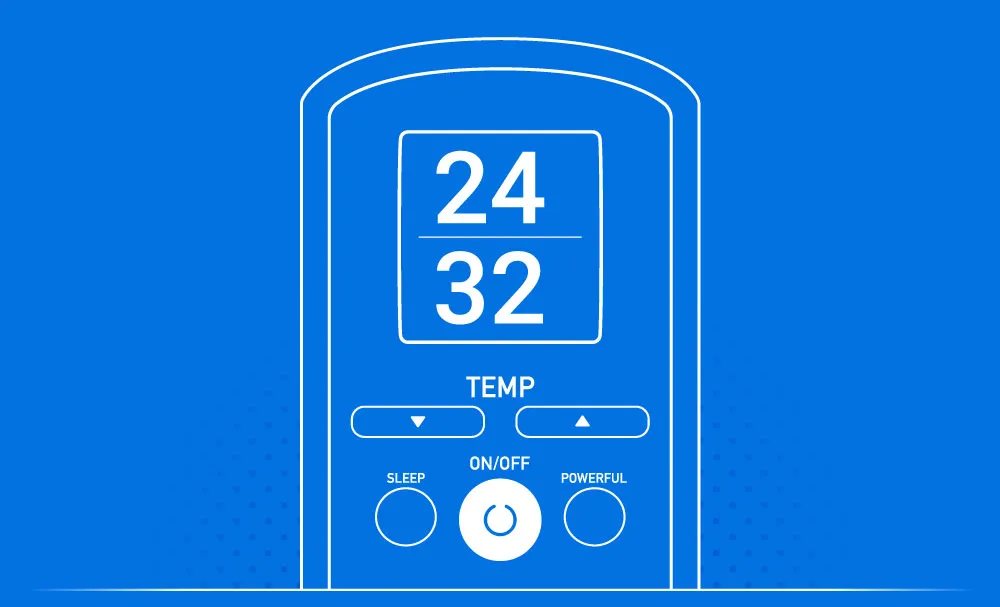 Stop your aircon blowing your budget and calculate your savings, a few degrees can make a difference
People who use this calculator also use our energy comparison
Touch that dial
Our survey shows that most Aussie households set the aircon to 22 degrees celsius. While the cool breeze can be refreshing, there's no point in spending extra cash to cool your living space, only to have to throw on an extra layer to warm up again.
Research shows that humans are most comfortable at temperatures of around 25 degrees. And with every degree of cooling increasing your costs by about 10%, it pays to bump the temperature up a little.
Get trigger appy
Many of the households we surveyed use timers to ensure cooler temperatures by the time they get home. The problem here is that timers are punctual, while our work and transport systems are not.
It is possible to trigger your air conditioner to turn on when you're within a certain proximity of your home – even for older models. This means that your aircon unit is triggered by your physical location rather than a set timer.
All you need is a smartphone and an infra-red trigger – a small remote control that connects to your Wi-Fi network. There are many options available, but the BroadLink Mini 3 is a pretty cheap ($30-$40) option with a tiny footprint.
Once you have a trigger, all you need to do is place it somewhere near your air conditioning unit and download the control app. Next, you need to teach the trigger to control your air conditioning unit. In most cases, you can simply enter the make and model of your unit into the app and let it do its thing.
If your air conditioner is particularly old or obscure, it will take a little longer to set up. The infra-red trigger can learn the appropriate codes from your existing remote control. You'll need to point your remote at the unit and press specific buttons so it can learn how to turn your unit on and off and control the temperature.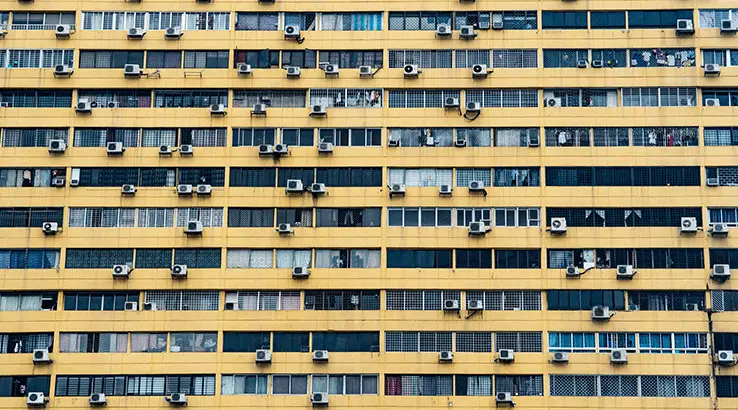 At this stage, you should have the ability to turn your air conditioner on and off with your smartphone. Next, you'll need a free app called IFTTT (If This, Then That). This app allows you to use one activity (this) to trigger another (that). While it is possible to set up activities using your phone, I find it's generally easier using a web browser. The instructions are as follows:
Log in to (or create) your IFTTT account on ifttt.com.
Click on your profile picture and select "Create".
Click the "+" beside "This" and enter the word "location".
Select "Trigger when you enter an area".
Type your address into the interface and drag the circle our to indicate the area within which you want to trigger the activity.
Click "Create trigger".
Click the "+" beside "That" and enter the word "BroadLink" (or your given infra-red trigger's brand).
From here, you should be able to connect IFTTT to your BroadLink account and select the appropriate command to trigger. In this case, turning on the air conditioning.
If you wish, you can use the same process to set your aircon to turn off automatically when you leave the area.
Once you have this set up, it may be worth exploring other things that IFTTT can do. You can, for example, connect it to a Google Home or Alexa device and enable voice control of your air conditioner, TV or any other infra-red device. You can also add other members of the family into the system. The possibilities really are endless.
Look for a new air conditioner
Finally, the most obvious way to save on air conditioning costs is to go for a more efficient unit (and recycle your old one). While the average unit can cost $0.50-1.00 per hour to cool a medium-sized home, energy-efficient units can be more powerful and also cheaper to run. Below are the five cheapest groups of air conditioning units to operate, according to energyrating.gov.au.
| Brand | Models | Cooling Stars | Operating cost (10 years) |
| --- | --- | --- | --- |
| Mitsubishi | SRK20ZSXA-W | 7 | $579 |
| Daikin | FTXM20UVMA / RXM20UVMA / FTXM20Q / RXM20Q / FTKM20Q / RKM20Q / FTXM20QA / RXM20QA / FTXM20R / RXM20R / FTXM20P / RXM20P | 5 | $747 |
| Mitsubishi | SRK / DXK_20 / 06ZSA-W / SRK20ZSA-W / SRC20ZSA-W / DXK06ZSA-W / DXC06ZSA-W | 5 | $766 |
| Panasonic | CS-Z20VKR / CU-Z20VKR / CS-Z7RKR / CU-Z7RKR / CS-Z20TKR / CU-Z20TKR | 5 | $766 |
| Fujitsu | ASTG07CMCA / AOTG07CMCA / ASTG07CMCB / AOTG07CMCB | 5.5 | $784 |
These costs are based on just over 600 hours of cooling per year. We've used NSW energy prices above, but costs will vary state-by-state. It's also important to note that the main cost factor with running aircon will be the outside temperature, the thermostat setting and the running time.
With 2019 seeing a 17% increase in the number of Australians who are struggling to pay their energy bills, taking a few simple steps to reduce your energy usage could go a long way.
Read more about household energy savings on our guide
Graham Cooke's Insights Blog examines issues affecting the Australian consumer. It appears regularly on finder.com.au. For regular updates, check out Twitter @gcooke42.
Picture: Getty/Shutterstock