Who Regulates Superannuation in Australia?
Regulation Bodies of Super in Australia
We're reader-supported and may be paid when you visit links to partner sites. We don't compare all products in the market, but we're working on it!
In June 2017, there were around 600,000 superannuation funds operating in Australia, the vast majority (596,516) of which were self-managed super funds (SMSFs). Those funds manage a combined total of more than $2.3 trillion in assets, helping Australians of all ages save for their retirement.
All of those super funds operate under regulations devised by two Acts of Parliament – the Superannuation Industry (Supervision) Act 1993 and the Financial Services Reform Act 2002. Employer contributions made to their employee's superannuation fund are regulated by the Superannuation Guarantee (Administration) Act 1992.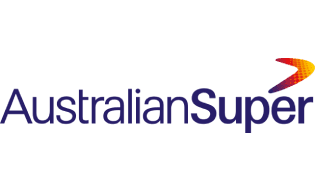 Finder Awards Winner: Best Super Fund - Balanced, 2019 and 2020

AustralianSuper is an industry super fund and Australia's largest super fund. Its Balanced option is one of the top-performing funds for 10-year returns.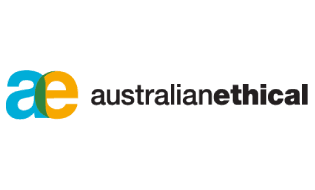 Certified by the Responsible Investment Association Australasia.

This fund invests in renewable energy, innovative technology and sustainable products while avoiding coal, oil, tobacco and live animal exports.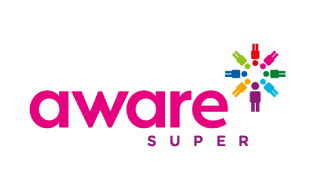 Aware Super is an industry fund open to all Australians and is named a tobacco-free fund by Tobacco Free Portfolios.

Aware Super's default MySuper product invests your super in a pre-mixed Growth fund until you're 60, then it'll switch to Balanced.


Choosing a super fund
Superannuation is designed to ensure that you can live out your retirement years in comfort. With regular super contributions from your employer, and perhaps some of your own voluntary contributions to further boost your balance, you can build a large nest egg to help you enjoy a secure retirement. You can also enjoy a range of tax benefits along the way and the peace of mind that comes with holding insurance cover through super.
However, before choosing a super fund, make sure you compare a range of superannuation providers to find the fund that offers the best mix of account features, investment options and affordability for your needs.
*Past performance data is for the period ending December 2020.
Super fund or SMSF?
SMSFs, or self-managed super funds, are an alternative vehicle allowing Australians to save towards their retirement. Rather than signing up to an existing super fund and having your savings invested on your behalf, you and up to three other individuals can choose to set up your own retirement savings fund, in which you have control over your own investment decisions and assets.
There are costs associated with setting up and running an SMSF, so it's important to consider whether this type of structure is right for you. For an in-depth look at the steps and considerations involved in setting one up, consult our ultimate guide to SMSFs.
Earn interest on your SMSF cash balance with a SMSF savings account
Skip ahead...
The five regulatory bodies governing super in Australia
There are five separate bodies that supervise Australian super funds to ensure that they comply with the relevant legislation. These regulatory bodies are:
1. The Superannuation Complaints Tribunal (SCT)
The SCT operates under the auspices of the Superannuation (Resolution of Complaints) Act 1993. This Act outlines the process for dealing with any complaints about superannuation.
An independent dispute resolution body, the SCT offers a free and easily accessible alternative to the court system. It can deal with complaints about the decision and conduct of:
The trustees of a regulated superannuation fund
People acting on the trustee's behalf
Insurers in relation to insurance policies provided through super funds
The SCT formally reviews complaints and can then provide a remedy to any adverse impact you have suffered.
2. The Australian Taxation Office (ATO)
The ATO is charged with ensuring that SMSFs comply with all the necessary rules and regulations. It also has the responsibility of ensuring the correct taxation is applied to all superannuation savings held in those funds.
3. The Australian Securities and Investments Commission (ASIC)
ASIC's role is to protect consumer rights in the financial services sector, including superannuation. It enforces the Corporations Act 2001 which regulates the conduct and disclosure obligations of superannuation trustees to their fund members.
4. The Australian Prudential Regulation Authority (APRA)
APRA is charged with supervising regulated superannuation funds (other than SMSFs). It reviews each fund's compliance with the Superannuation Industry (Supervision) Act 1993 (Cth), ensuring that those funds are prudently managed at all times.
5. The Department of Human Services (DHS)
The DHS is responsible for the administration of applications from superannuation fund members for the early release of super on compassionate grounds.
Superannuation policy
The Australian Treasury's policy advice on superannuation falls under three broad categories.
Retirement income policy. Treasury advises on retirement income policy, which includes the objectives, adequacy and overarching framework and design of Australia's superannuation system. It is also responsible for the modelling and analysis of government policy's impact on households as well as the financial consequences of demographic tendencies and the country's ageing population.
Prudential policy. The Australian Treasury works closely with APRA to advise the Australian Government on the prudential regulation of superannuation. APRA's role is to make sure that trustees are aware to their responsibilities to members and that they manage funds in the best interests of those members.
Consumer Protection. Treasury also advises the Government about consumer protection for superannuation fund members. Treasury also works closely with ASIC, which promotes informed participation for consumers in the financial system, and oversees the Superannuation Complaints Tribunal.
The two acts of parliament overseeing superannuation in Australia
1. Superannuation Industry (Supervision) Act 1993
This is the key piece of legislation that outlines how superannuation funds can operate. It sets out:
Trustee responsibilities
To act honestly in all matters
To exercise the same degree of care, skill and diligence as an ordinary prudent person would exercise when investing money
To keep the fund's assets separate from other assets
To act in the best interests of fund members
To develop and implement an investment strategy
To ensure sufficient reserves to pay member's benefits
To provide fund members with access to certain information
Record-keeping responsibilities
An accurate account or documentation should be provided at all times
Make sure that all accounts are accurate and properly noted
Keep records of meetings and agendas that have transpired among trustees
Lodge an annual return to APRA
Get the accounts and audited every year
Investment strategies
Under this category, the Superannuation Industry Act advises the trustee to consider:
The risks and returns of all investments after formulating the objectives and strategies of the funds
The mix of investments included in the fund's portfolio
The fund's cash flow requirements
The need for the fund to meet any current or potential future liabilities
2. The Financial Services Reform Act 2002
This Act has a broad scope and aims to provide the finance industry with a certain level of standardisation. It determines that a superannuation fund trustee must be licensed before being allowed to operate a fund. In short, the Financial Services Reform Act 2002 performs the following roles:
The provision for licensing of individuals who provide financial services or products, known as "dealers".
Establishes a standard of conduct for financial services providers, including what constitutes misconduct in regards to the management of superannuation funds.
Oversees training programs for agents who represent dealers.
Sets out the level of information that must be provided on financial products sent to fund members and prospective fund members.
Fund trustees must conform to strict rules
If you're a member of a superannuation fund, the fund's trustee is bound by law to always make decisions in the best interest of all fund members. He or she must always act prudently and honestly. Your fund trustee must have demonstrated to the appropriate regulatory body that he or she is a fit and proper person for the job.
There will be a trust deed that outlines the fund rules that the trustee must also comply with, as well as the above legislation. If the trustee fails to properly carry out his or her obligations in any way, they may be penalised or even removed from their office as trustee.
You may also be interested in
More guides on Finder