SpinTel NBN plans
Award-winning broadband provider SpinTel has a range of flexible NBN plans available for all types of broadband needs.
We're reader-supported and may be paid when you visit links to partner sites. We don't compare all products in the market, but we're working on it!
Compare Spintel's NBN plans below
What you need to know about SpinTel NBN plans
SpinTel is an Internet service provider with a definite focus on offering a range of connection types, broadband speeds, data allowances and contract lengths. The flexible arrangement of plans is particularly useful for new NBN customers, with the ability to custom-pick the key features desired for your broadband connection.
All of SpinTel's NBN bundles include a voice connection, though regular home phone users will want to consider increasing their phone bundle component to include unlimited local standard, national or mobile calls.
SpinTel NBN customers will also need to purchase a new SpinTel modem as part of the connection, with two different models on offer depending on your personal home broadband needs.
What are the different SpinTel NBN bundles?
SpinTel's NBN plans support all standard NBN access technologies: fibre to the premises (FTTP), fibre to the node (FTTN), fibre to the building (FTTB), hybrid-fibre coaxial (HFC) and fixed wireless.
Depending on the technology, three of the four main NBN speed tiers are available: Basic II (nbn25), Standard (nbn50) and Fast (nbn100). On the data front, SpinTel's entry level NBN plans come with 100GB, 200GB or unlimited data allowance, depending on whether you sign up for a month-to-month or a 6-month deal, but it's worth noting that either way, your uploads don't count towards your usage limit. Alternatively, you can sign up for unlimited data, regardless of the length of the contract.
On a Basic II NBN connection, this gives you a choice between three plans:
100GB for $49.95 a month (month-to-month)
200GB for $49.95 a month (6-month)
Unlimited data for $59.95 a month
Comparing plans becomes complicated because SpinTel doesn't offer Basic II speed connections on fixed-line NBN services. Instead, you can boost your Internet speed from Basic II to Standard for an extra $5 a month or to Fast for an extra $25 per month.
NBN speeds can fluctuate due to a number of factors, prime among them the number of people accessing your provider's network at the same time. For this reason, Spintel provides the following guidelines for typical average speeds during the peak evening hours of 7:00pm to 11:00pm:
Basic II NBN connection: 21.00Mbps
Standard NBN connection: 45.00Mbps
Fast NBN connection: 90.00Mbps
SpinTel doesn't charge any set-up fees, regardless of your chosen contract length. If you commit to a 6-month contract, though, you'll score $69 in bonus credit on your account.
Either way, you'll pay $69 for a NetComm NF10WV modem or $110 for the more advanced NetComm NF18ACV. Both require a $15 payment for delivery. On top of this, there's the option to bundle a mobile phone service, while SpinTel also offers separate mobile broadband services.
If you break a 6-month contract, you need to pay an early termination fee of up to $198, with this fee dropping the longer you've spent on your contract.
Home phone line rental is bundled in with all SpinTel's NBN plans, offering a $0 per month pay-as-you-go option or a $10 per month phone pack with unlimited local, national and mobile calls.
SpinTel is flexible when it comes to excess data charges. If you exceed your monthly limit, you can opt to automatically purchase 10GB data blocks for $3 each or else be throttled to 256kbps for the rest of the current billing cycle.
How do SpinTel's NBN plans stack up?
Let's take a look at how SpinTel's Standard plan performs against a couple of other similar NBN plans on the market.
SpinTel's NBN plan stacks up pretty well against the competition, especially if you're looking for a budget-friendly plan. Where it's let down is its typical evening speeds, which are slightly slower than the average. Though there are cheaper deals available on the market, you'll notice that these deals are often time-constrained, such as Tangerine's starting price which lasts for 6 months, whereas SpinTel's pricing is its base price.
If you'd like to compare SpinTel's NBN plans against more plans, you can use our NBN search engine and adjust the filters to what you're looking for.
---
Latest broadband news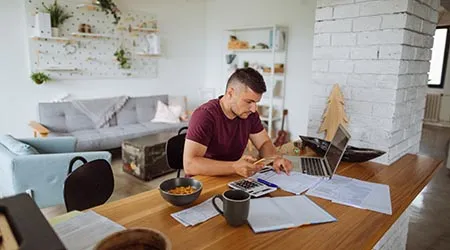 Thousands of Australians still don't have access to the NBN, but there are fast speed Internet alternatives available.
Read more…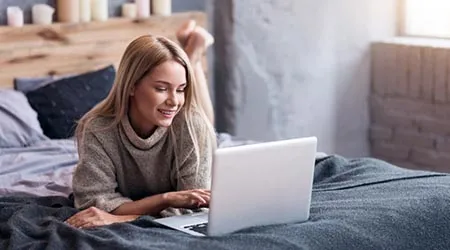 Follow our four steps to figure out what makes a good Internet speed for you and your household.
Read more…
Happy with your current NBN plan? Find out what NBN relocation services are available for keeping your NBN provider when you're moving.
Read more…
More guides on Finder
Lower your household bills