Origin vs Simply Energy
Who's offering a better deal?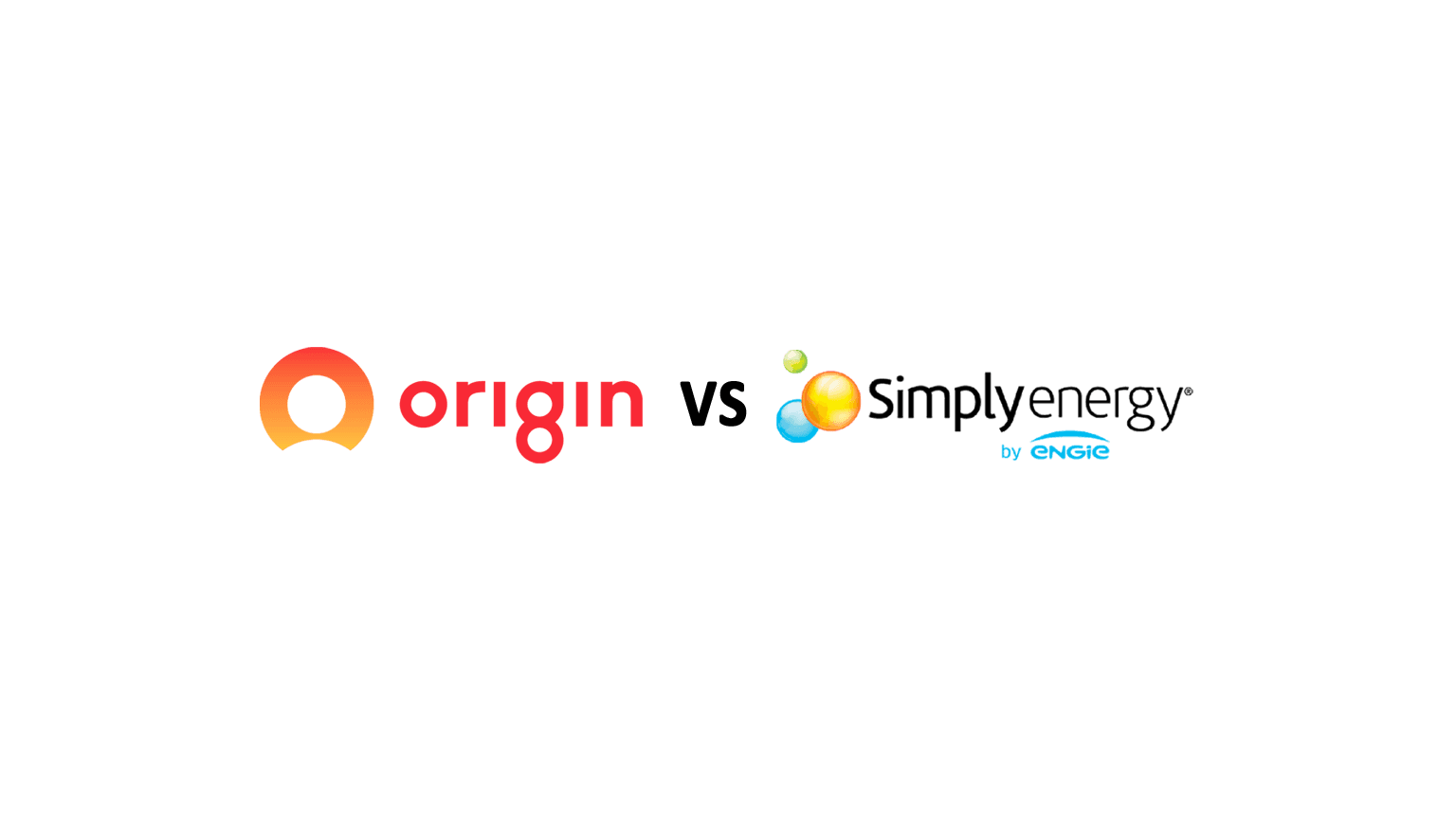 This guide is designed to break down which brand, Origin or Simply Energy, has the better electricity deals. We've compared prices and plans in the four states they both sell energy in and placed them side by side for convenience. Retailers can alter their plans and rates at any moment, so the numbers and plans we've summarised below may change in the future.
Origin vs Simply Energy: How do they compare?
Here's how the two providers stood against each other at the time of writing:
Origin
Simply Energy


Incentives

Online sign-up discounts on some plans
Specialty credit/discounts for a handful of plans in NSW


GreenPower
options

3
0


Customer service score

4.0 stars
3.6 stars


Price

Origin was cheaper in 1 state and tied in price in 1 state out of 4 we looked at.
Simply Energy was cheaper in 2 states and tied in price in 1 state out of 4 that we looked at.
Last checked July 2020
Cost comparison: Origin vs Simply Energy
The tables below shows the cheapest plans for each provider. We don't include plans that have special eligibility requirements.
What plans are available from Origin and Simply Energy in each state?
Note: Discounts and incentives change often. Be sure to check with the provider before signing up or applying.
Victoria
The margin between Simply Energy and Origin isn't huge here, but Simply Energy does have more "rewards" plans available than in other states.

Accessing this plan means agreeing to purely online communications and billing, as well as using the Origin app. The variable rates may be cheap but have a limited 12-month benefit period.
No special requirements, but has higher variable rates compared to the Max Saver.

Basic variable rate electricity with an ongoing guaranteed discount. Discount does not expire after a set period of time.
Slightly higher variable rates than the Simply Energy Saver, but you'll receive a $150 voucher for the AFL online store within 4 weeks of starting your plan. Guaranteed discount with no benefit period.
Same variable rates as the Simply AFL plan, but instead you'll receive 1,000 Vrewards points every month of the plan. These points can be spent at Village Cinemas for discounts and rewards.
New South Wales
Both Origin and Simply Energy have plans that come in far below the reference price for NSW.

Customers on this plan receive low variable rates for a 1-year benefit period. In exchange, they must accept online monthly billing and communications, as well as smart metering.
Smaller guaranteed discount than the Max Saver over the same benefit period, but no special conditions for signing up.
Drops the benefit period on the guaranteed discount and makes it ongoing, but has a smaller discount than Origin's other offerings.

Provides variable rate electricity with no special requirements. The guaranteed discount has no set benefit period and is ongoing.
Only on offer for current NRMA members. Lower rates than a Simply Energy Saver plan and has a similar ongoing discount.
Queensland
Both providers offer roughly the same prices in Queensland for their cheapest plans, although Simply Energy's discount doesn't run out.

Over a 12-month benefit period, get heavily discounted electricity rates. In return, you'll only get your bills and communications online, and you'll have to use the Origin app to manage your account.
Higher rates than the Max Saver plan, but you don't have to meet special requirements for the 12-month guaranteed discount.
Switches the limited benefit period of the other two plans for an ongoing discount that doesn't expire. However, it has higher variable rates to start with.

Get basic variable rate power with no special conditions. Offers an ongoing guaranteed discount with no expiry date.
Only offered to current members of the Royal Automobile Club of Queensland. You'll receive slightly lower variable rates than the Simply Energy Saver plan, including an ongoing discount.
South Australia
This is the only state where Simply Energy offers a small bill credit for signing up to its plan. Otherwise, the gap between the two providers' plans is reasonably large.

You must agree to online billing and communications, plus smart meter monitoring to sign up for this plan. You'll get significantly discounted rates across the plan's 12-month benefit period, after which the discount expires.
Drops the extra requirements of the Max Saver plan, instead offering standard variable rate electricity with a lesser guaranteed discount.
There is no expiry period on the guaranteed discount for Freedom variable rate plans. The discount itself starts out smaller than the others, though.

The Simply Energy Saver provides variable rate electricity with an ongoing guaranteed discount applied to the whole bill. You'll also receive a $25 credit to your first bill when you sign up.
Only available to current members of the Royal Automobile Association of SA. Variable electricity rates (slightly lower than the Simply Energy Saver) with an ongoing discount that's guaranteed.
Customer service score: Origin vs Simply Energy
We've calculated the Finder service score based on a bunch of different factors related to how easy it is to work with the company and how accessible their customer support is. Some of these metrics include whether online chat support is available, customer service centre operating hours, financial hardship plans and more.
Origin performed significantly better than Simply Energy in this category, scoring 4.0 stars out of a possible 5. Simply Energy was by no means bad, coming in at 3.6 stars.
Verdict
In terms of online incentives, neither provider is particularly impressive. You can get a tiny bill credit in one state with Simply Energy, while Origin's Max Saver plans have miniscule online sign-up discounts on the order of 1%. If you're into AFL or Village Cinemas, Simply Energy's specialty plans could be tempting, but are only available in NSW.
While Simply Energy claims to offer GreenPower on its website, none of the Basic Plan Information / Fact Sheets for its plans list this as an option, so it does not appear currently available. Origin Energy, on the other hand, has GreenPower available in increments of 25%, 50% and 100%. Both Origin and Simply Energy have dedicated apps available for plan management.
In terms of Finder customer service scores, Origin Energy outperforms Simply Energy with a rating of 4.0 stars out of 5 compared to Simply Energy's 3.6 stars.
Overall, Simply Energy has cheaper plans than Origin in many states, along with discounts that don't expire after a 12-month benefit period. On the other hand, its environmental rating is much poorer than Origin's. Which plan you go with will depend on your individual circumstances, needs and location.
Icons made by Freepik from www.flaticon.com
How do the big energy brands stack up against each other?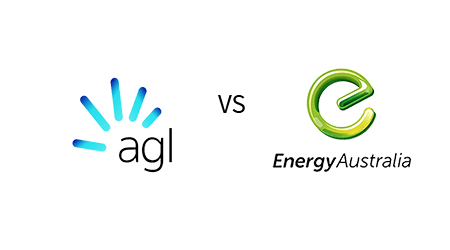 AGL or Energy Australia: Who offers better rates in your state? Read more…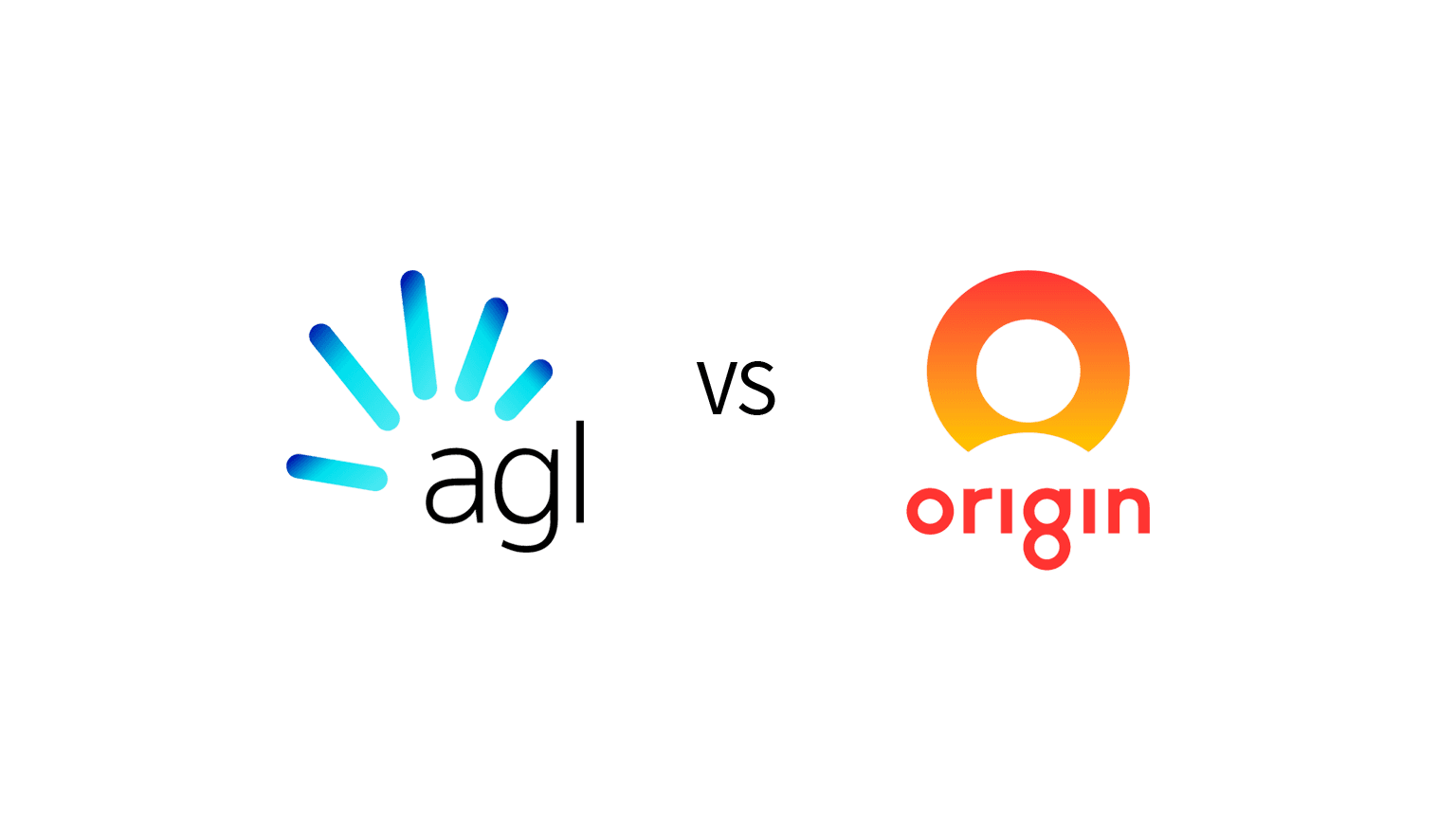 AGL or Origin: Which provider offers better rates in your state? Read more…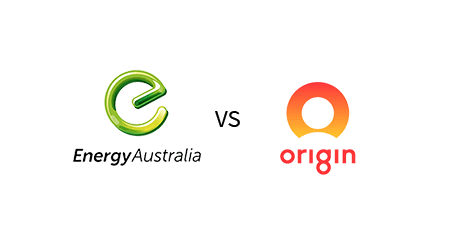 Energy Australia vs Origin: Find out who will save you more money. Read more…
Related Posts
Lower your household bills