Optus is preparing for 5G with its Samsung Galaxy Note10 plans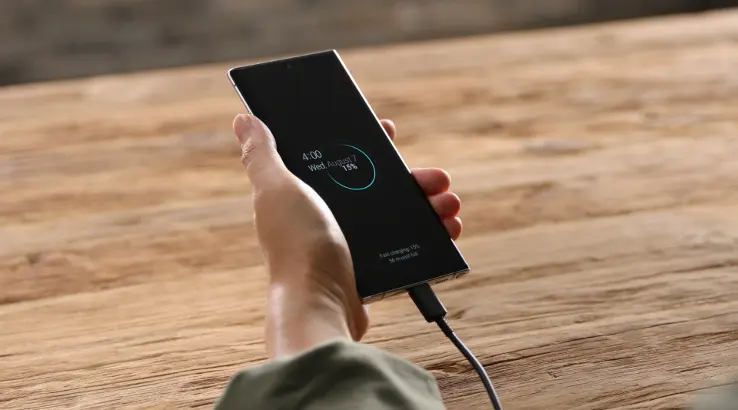 The Galaxy Note10 is Optus' first foray into 5G.
If Samsung's reveal of its latest smartphone line, the Samsung Galaxy Note10, has left you excited but deterred by the $1,500+ cost of entry, you'll be glad to know Aussie telcos have wasted no time in announcing their Galaxy Note10 contract plans.
Optus is focusing on just two of the models Samsung revealed: namely, the Samsung Galaxy Note10+ 256GB and the Samsung Galaxy Note10+ 5G 512GB. The latter is rather surprising, as Optus' 5G network is still very much in its infancy, even more so than Telstra's 5G network.
Nevertheless, if you're keen to jump on the 5G bandwagon or just want to experience the bleeding edge of smartphone technology, you can compare Optus' Samsung Galaxy Note10 plans in the table below:
| Plan and Device | Monthly plan cost | Handset repayment | Total monthly cost | Data | Minimum term | Minimum total cost |
| --- | --- | --- | --- | --- | --- | --- |
| Optus My Plan Plus $45 Samsung Galaxy Note 10+ 256GB | $45.00 | $60.00 | $105.00 | 4GB | 24 months | $2,520.00 |
| Optus My Plan Plus $65 Samsung Galaxy Note 10+ 256GB | $65.00 | $50.00 | $115.00 | 60GB | 24 months | $2,760.00 |
| Optus My Plan Plus $85 Samsung Galaxy Note 10+ 256GB | $85.00 | $40.00 | $125.00 | 80GB | 24 months | $3,000.00 |
| Optus My Plan Plus $105 Samsung Galaxy Note 10+ 256GB | $105.00 | $34.00 | $139.00 | 200GB | 24 months | $3,336.00 |
| Optus My Plan Plus $125 Samsung Galaxy Note 10+ 256GB | $125.00 | $30.00 | $155.00 | 200GB | 24 months | $3,720.00 |
| Optus My Plan Plus $45 Samsung Galaxy Note 10+ 5G 512GB | $45.00 | $70.00 | $115.00 | 4GB | 24 months | $2,760.00 |
| Optus My Plan Plus $65 Samsung Galaxy Note 10+ 5G 512GB | $65.00 | $60.00 | $125.00 | 60GB | 24 months | $3,000.00 |
| Optus My Plan Plus $85 Samsung Galaxy Note 10+ 5G 512GB | $85.00 | $50.00 | $135.00 | 80GB | 24 months | $3,240.00 |
| Optus My Plan Plus $105 Samsung Galaxy Note 10+ 5G 512GB | $105.00 | $44.00 | $149.00 | 200GB | 24 months | $3,576.00 |
| Optus My Plan Plus $125 Samsung Galaxy Note 10+ 5G 512GB | $125.00 | $40.00 | $165.00 | 200GB | 24 months | $3,960.00 |
---