Life Insurance and Tax (ATO Rules)
Are life insurance premiums tax-deductible?
Life insurance products come in many different forms. Whether your premiums are tax deductible primarily depends on:
The type of life insurance you have
If you have a standalone policy or one funded through superannuation
How is life insurance is taxed in Australia?
Find out how tax is treated for life insurance premiums and benefits:
| Type | Are premiums tax-deductible? | Will I pay tax on benefits? |
| --- | --- | --- |
| Policy bought outside of super | | |
| Cover that's through your super | | No (if the beneficiary is a financial dependant) |
*In some cases your premiums can be funded by pre-tax income (tax-deductible super contributions)
What about trauma, TPD and income protection?
*Trauma insurance is no longer available through superannuation.
Compare quotes for life insurance or income protection
Life insurance options that are tax-deductible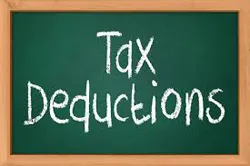 If you want to take advantage of tax benefits when paying insurance premiums, you need to understand the types of life insurance that are tax deductible. Life insurance is an umbrella term. There are additional options available with term life insurance policies including total and permanent disability (TPD), income protection and trauma cover.
When is life insurance tax-deductible?
If the benefit comes as an income stream. Generally, income protection insurance is tax deductible whether taken out as a standalone policy or under your super.
Everything else. Life insurance, trauma and TPD are only tax deductible when taken within the superannuation policy and trauma cover is not tax deductible.
---
Is life insurance through superannuation tax deductible?
Premium payment may be tax deductible. In some cases, premium payments for life insurance inside superannuation can be tax-deductible.
When is my premium tax-deductible?
Tax is deductible when you pay for your premiums with your pre-tax income. Your super fund can claim a tax deduction on premium payments which is then passed onto you.
How it works
Basically, your fund will claim a tax-deduction when it makes a payment to your life insurance premiums. It will then pass on this benefit to the member by removing any tax that is payable from your super contributions.
Essentially, you will pay for premiums with pre-tax income.
Who can make deductible contributions to my life insurance premiums?
Deductible contributions can be made from your:
Employer
Yourself (if you are self-employed)
---
Rules to understand when it comes to pre-tax premium payments
When you pay for your premiums with pre-tax income, this is known as a concessional contribution.
There are some conditions and restrictions after the age of 65:
Concessional caps
| Financial year | Under 49 | 49 to 59 | 59+ |
| --- | --- | --- | --- |
| 2017/18 | $25,000 | $25,000 | $25,000 |
| 2016/17 (Current year) | $30,000 | $35,000 | $35,000 |
| 2015/16 | $30,000 | $35,000 | $35,000 |
| 2014/15 | $30,000 | $35,000 | $35,000 |
| 2013/14 | $25,000 | $25,000 | $35,000 |
| 2012/13 | $25,000 | $25,000 | $25,000 |
Source: ATO. When looking at previous years, consider your age at after 30 June of that financial year.
---
What are concessional contributions?
In order to benefit from a tax deduction on the cost of life insurance held within your superannuation, the premiums have to be paid by the fund through in what is known as a concessional contribution. This simply means it has to be a pre-tax contribution.
There are some limits on the amount that can be contributed from pre-tax income before you may be required to pay an "excess contributions tax".
Concessional caps (limits)
Income Tax Year
Age
Under 50
Age 50 to 59
59 years
or over on
30 June 2013
49 years
or over on
30 June 2014
2015-16
$30,000
$35,000
2014-15
$30,000**
$35,000
$35,000
**$35,000
2013-14
$25,000
$25,000*
*$35,000
You will need to be clear how much you can contribute to your superannuation so that all the rules governing your fund are complied with.
Although you should go to an experienced financial or taxation adviser to obtain qualified information on your life insurance tax deductibility in your individual situation, in most cases you are generally unable to claim any deductions off your taxation liabilities for any life insurance premiums you had paid in the previous financial year. The same applies to premiums paid for critical care insurance or trauma insurance, in fact any total and personal disablement type of insurance. On the other hand premiums paid for income protection policies are fully claimable and the benefits are taxable as part of your normal taxable income.
How are benefits taxed?
It is important to remember that the default life cover provided through super funds is in most cases just basic cover and may not provide an adequate level of protection when it comes time to claim. It should also be noted that the benefit payment of policies can be subject to tax if the beneficiaries are not financial dependents. This includes:
Not a spouse
Over 18 years old
Not financially dependent on the policyholder
If any of the above applies, the benefit can be subject to a tax has high as 16.5%.
Capital gains tax and life insurance
Life insurance is considered a capital gains asset by the ATO and as such the payment of a life insurance benefit can be taxed under Capital Gains Tax legislation.
In order for an insurance benefit payout to be exempt from this tax, the payout must meet the following criteria:
The life insurance proceeds are distributed to the original beneficial owner of the policy at the time the policy was put in place. The original beneficial owner is the first person who was put in place to control the payout of the policy when the owner of the policy has died. This may not be the actual owner of the policy.
If the person receiving the proceeds from the life insurance policy did not pay any fees or gave no consideration to the purchase of the life insurance cover. Consideration is typically an agreement to pay or do something in exchange for something else.

Compare life insurance quotes from these direct brands

Edit your details

Did you submit incorrect details? Not to worry, you can edit them below.