How much energy does the average home use?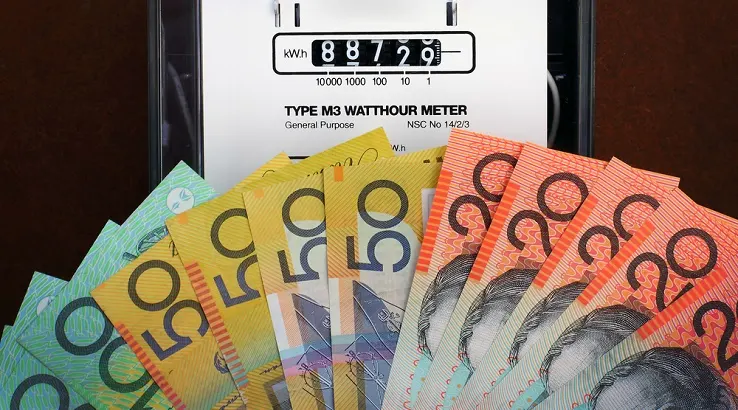 Households use one-third of Australia's energy output.
Despite a minor uptick in the nation's overall energy use, Australian households are becoming more energy efficient, according to the latest government figures.
The Australian Bureau of Statistics (ABS) released the latest edition of the annual Energy Account, revealing that, on average, each Australian household used just 117 gigajoules of energy throughout 2014/15, representing a 0.9% annual drop in consumption.
Got your energy bill handy? Compare prices now
The results also showed a 6.5% decrease in household energy use over the corresponding decade.
Over one third ($46 billion) of Australia's total energy use in 2014/15 was utilised by households. Half ($24 billion) was expenditure for petrol products, while over one third ($16 billion) was for electricity.
Household energy use is affected by a range of economic, technological (increase in photovoltaic and thermal solar energy generation), conservation (insulation and energy audits) and efficiency measures.
Following a modest fall in 2014-15, per capita energy use has remained relatively stable since 2012/13. Per household energy use fell 1% year-on-year. Household extraction jumped 10% in 2014/15.
As with previous years, the largest proportion (71.4%) of Australia's energy use was export commodities.
Australia's total energy use in 2014/15 was 22,026 petajoules, up 4.9% year-on-year.
Despite the drop in household energy consumption, the Australian Energy Market Commission expects electricity bills to rise in every state, aside from Queensland and Tasmania, over the next two years.
Australia's first Tesla Powerwall owners have reduced their costs by more than $2,100 in the past 12 months, saving 92.2% on their annual energy bill and now pay just 50 cents per day to power their home.
Save on energy costs by comparing a range of providers and learning how to properly read your bill.
Picture: Shutterstock