Group life insurance
What is group life insurance and who can it benefit?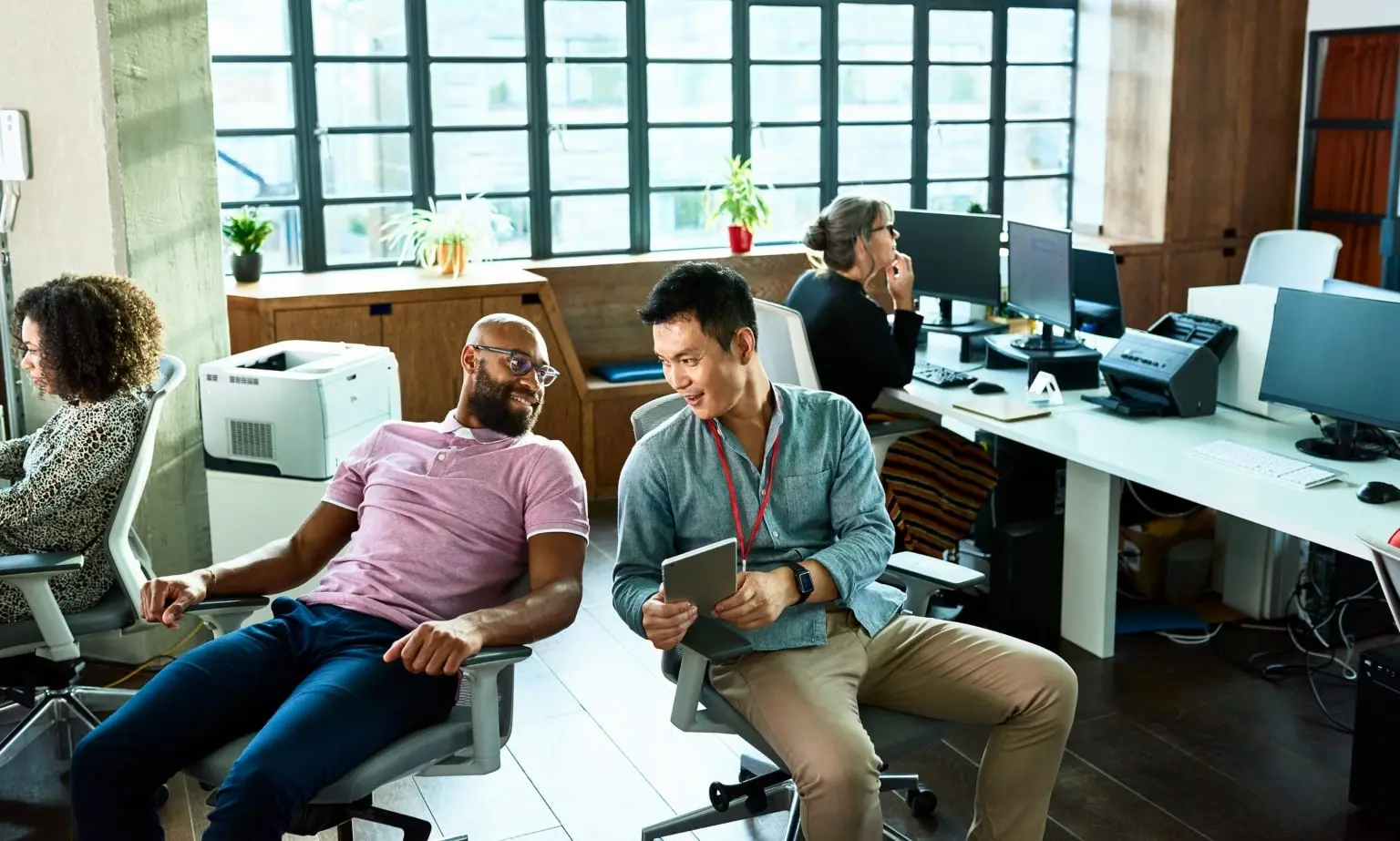 We're reader-supported and may be paid when you visit links to partner sites. We don't compare all products in the market, but we're working on it!
Group life insurance is a single life insurance policy that covers a group of people. It's often used by employers to cover employees, and by super funds to cover members. Some of the key features of group policies include:
Cheaper premiums. Group insurance policies are usually offered at competitive rates thanks to a "bulk discount".
Can be added to an employees remuneration. It can be a competitive addition to employee remuneration packages, and can also help protect workers.
Can be offered as part of a union membership. Some worker bodies such as unions and associations also offer group life insurance to their members to attract and keep members.
Terms can be transferred over. Some group policies offer the option to transfer the terms of an existing policy you have and provide you similar benefits.
How are group life insurance premiums paid?
There are different ways premiums might be paid. For group policies offered through superannuation funds, the premium costs will often be automatically taken from superannuation contributions. With employer-offered group policies, there can be more variation depending on the nature of the agreement between the worker and the employee.
Some employers might pay the full premiums to make a more competitive offer, while others might feel that making the policy available is competitive enough an offer, and will ask whether employees want to pay the full premiums. Often, it will be a salary sacrifice arrangement where the employer and employee share the costs, or a different way of splitting the expense.
What are the key features of group life insurance in Australia?
In Australia, group life insurance usually has the following characteristics
Majority taken out through super. Group life insurance in Australia largely consists of policies taken out through compulsory superannuation.
Cheaper premiums. Organisations usually buy their policies in bulk, allowing for cheaper rates.
Contributed by your employer. Your premiums are automatically deducted from your super or contributed by your employer.
Automatic acceptance. Most group will automatically accept applicants.
Basic cover. Policies offered through a group have set coverage amount e.g. lower sum insured.
How is group life insurance different to individual cover?
| Differences | Group life insurance | Individual life insurance |
| --- | --- | --- |
| Level of cover | Automatically set by the group policy | Decided by you |
| Automatic acceptance? | Yes | No |
| How are premiums paid? | Contributed by your employer or deducted from super contributions | Paid by you directly |
| Is the policy transferable? | Your cover may not be transferable | Policy can usually be taken with you if you change jobs or super funds |
Why is a group policy cheaper than a standalone life insurance policy?
The affordability of these policies comes with a few downsides:
Policies are bought at a mass scale. Your superfund or employer will buy policies in bulk, allowing them to access premiums at wholesale rates, but offering little versatility.
Set level of cover. Group policies will usually have a defined level of cover that employees can't individually modify. This reduces the insurer's administrative costs, but means the cover might not always be right for the insured individual.
Payouts may be slower. Claims need to go through both the insurer and the policy owner.
The drawbacks to group life insurance
The main disadvantage to group life insurance policies, including those purchased through superannuation funds or frequently offered by employers, is that they may not be ideal for one's personal situation. For example, someone with one child, and someone with three children will typically need very different life insurance sums.
Also, because they will often not require medical tests it is possible that someone in relatively good health may be paying a disproportionate amount for the amount of cover they are getting through a group policy, or will only be able to get policies that include cover they don't really need. For example, someone with a standalone income protection policy might not be getting value for money if an employer offers life insurance, that also includes income protection, as part of their remuneration package.
Similarly, group policies may come with a "laundry list" of general exclusions that might not apply to a more tailored policy. For example, a group policy might automatically exclude all pre-existing conditions, while a more tailored policy may let you get an exception made (at the cost of further premium loadings) to make sure you're still covered for a specific pre-existing condition.
Group policies can also have tighter requirements, which mean you might not even be eligible for cover under a certain group policy. Age restrictions are common, and if you're over 60 or 65 it might be especially difficult to find group cover, although there are still a variety of personal life insurance options available.
If a life insurance policy doesn't meet your needs, or has conditions that may result in it not paying out, its real value might be debatable. These situations could be more likely to arise with group policies than tailored direct cover.
Conversely, for someone with more basic needs, like a relatively young and healthy single person with no dependents, group life cover through superannuation or their employer might be an exceptionally cost-effective option.
Group life insurance for employers and employees
Group life insurance has been used by employers for many years as an added benefit, to help keep employees by offering a more competitive remuneration package. When employers take out group life insurance policies for employees, they are the policy owners while the employees are the insured individuals. The employer is generally responsible for managing claims, and benefits are first paid to the employer who then needs to pass them on to the insured employee.
The cover provided can be important, especially for higher-risk occupations, and may include additions that can help employees more easily return to work following a health event, such as rehabilitation cover. Group life insurance policies can include:
Life insurance
Income Protection
Trauma
TPD
Getting all these types of cover at more affordable group rates lets employees to obtain life insurance more easily than they would with an individual policy, especially if they are involved in a high risk occupation.
Can I get group income protection?
Yes, group income protection is a safety-net for employers to help cover for their employees. Features may vary from provider to provider, but there are certain features generic to all group income protection policies.
A variety of options for waiting periods. A waiting period is a time a claimant has to wait before receiving the payment for the benefits. Employers are given the choice how long the waiting period will be after a claim. Payment could begin after 13, 26, 28, 41, 52, or 104 weeks. The trick there is the longer the deferred period is the lower premium you pay.
Benefit payment terms option. This sets the length of time how long an employee can receive the payment for benefits. Most funds offer benefit periods of 2 years, 5 years and to age 70.
Lump sum options. Employees can choose to receive a monthly pay-out or lump sum. This would depend on the need of each member. A lump sum can be useful to finance an employee's early retirement.
Protection against inflation. Through the escalation option, income protection is protected from inflation. This guarantees that any benefit will increase over time at a fixed rate or in line with the Consumer Price Index (RPI) which could reach a maximum limit of 5%.
Employee Assistance Program. Along with other additional benefits, the Employee Assistance Program or EAP has been added in most health insurance policies to help employees express and deal with their personal problems which could have adverse effects on their overall performance at work. This feature provides short-term counselling, assessment and support to employees.
How does income protection benefit both employees and employers?
Group income protection insurance works both ways for employers and their employees. When employees know that their employers care for their well-being, they become more productive at work. In turn, increased productivity means bigger profits for employers. Below are more benefits the employer and the employee have from having group income protection.
| Benefits for employers | Benefits for employees |
| --- | --- |
| Provides excellent financial assistance at a modest cost | Guarantees financial aid in the form of income replacement |
| Encourages good relationship between employer and employee | Assistance and support during the rehabilitation period |
| Gives additional support and counselling without an extra cost | Extra coverage for pension contribution |
| Tax benefits from contributions | Access to a variety of assistance for the employees and their families |
| Incorporates coverage of pension and employer's NI contributions | Continuous medical coverage until retirement with no additional medical proof |
Employer group life insurance and tax
The following information is general in nature only, and only applies to life insurance offered by employers as part of a remuneration package, and owned by the employer. Conditions may vary depending on which types of cover are included in the policy being offered. It can be a good idea to speak with a specialist to see how it may apply to the policy you are offering employees and your business' circumstances.
Q: Is employer group life insurance taxable as a fringe benefit?
Yes. Fringe Benefit Tax (FBT) applies to life insurance premiums paid by employers, for insuring employees. It counts as an external residual fringe benefit. The taxable rate is the employer's arm's length purchase price, minus any employee contributions.
Q. Are group life insurance premiums tax deductible?
Yes. Premiums paid on all types of cover are generally tax deductible to the employer, although FBT may apply.
In the event of an income protection claim, the payment of benefits from the employer to the employee may also be tax deductible, although the initial payments from the insurer to the employer generally count as taxable income.
Q. Are any benefits paid taxable?
Benefits paid to the employer by the insurer are generally assessable as taxable income for all types of cover. Certain benefits paid from the employer to the insured employee may also be taxable depending on:
The type of cover: Income protection type benefits that take the form of an income stream, when paid to an employee, are typically taxable for that employee.
The employment benefit termination payment (ETP) breakdown: Claims paid for permanent disability, death or terminal illness will be taxable as ETPs. The tax obligations vary depending on a range of factors, including the total termination benefits paid, the ETP laid out by the ATO at the time of payment, the relation of the beneficiaries to the insured, and more.
Understand your group life insurance policies
Understanding the benefits and limitations of group cover vs a personal policy is essential to finding the right option for your needs. As an employer it's important to be aware of these when looking for practical and cost-effective group insurance to offer employees, and if your superannuation fund includes complimentary life insurance you should also assess its suitability for your needs.
The first step to doing this is understanding life insurance in general, so you can fairly compare the pros and cons of each policy, and each cover type.
More guides on Finder