How much data do I need?
Grab an estimate with our data usage calculator and possibly save dollars with a cheaper plan.
We're reader-supported and may be paid when you visit links to partner sites. We don't compare all products in the market, but we're working on it!
Our data usage calculator will help you decide whether you truly need vast quantities of data or if you can make do with something finite to save some bucks.
Finder's Data Usage Calculator
This estimate provides a general guide and your own requirements may be very different. Remember that other factors may also influence your data consumption.
What can I do with my results?
Here's where the golden nugget lies - if your result from the data usage calculator quiz shows that you use less than 500GB of data per month, you could potentially save on your monthly Internet bill with a data-capped plan.
Most Internet plans come with unlimited data these days, but other data limits include 200GB and 500GB a month. Value-wise, these plans might not look like much on the surface, since for an extra $5-10/month, you could grab an unlimited plan instead.
But if you find you're using under 500GB each month, why not save that $5-10 a month? While it might not seem like much, these savings could add up to $100 off your Internet bill each year - all because you're paying for Internet you're actually using, rather than for an unlimited plan where you're only using 200-500GB.
How did we estimate your usage?
To put together our calculator, we used the following data-use estimates for each activity:
Social media: 2 MB per minute/3 MB with videos
Music streaming: 2 MB per minute
HD video streaming (1080p): 30 MB per minute
4K video streaming: 120 MB per minute
Large file downloads: 20GB per file
Voice & video calls: 0.6 MB per minute
Need more data? Compare NBN plans now
Tips to reduce your data usage
If you don't read the fine print (especially in the case of mobile plans), you can easily find yourself with throttled connection speeds or extra charges on your bill. However, there are many simple actions to take that can make a big difference.
Reduce video streaming. As you can see in the table above, video streaming uses the most data of any activity by a long way, even more so with higher definition. Reducing how much YouTube or Netflix you stream is the single biggest usage change you can make.
Change your browser. Some browsers, especially Google Chrome, eat up a lot of data in the background. Consider switching to a browser like Opera and switching it to Turbo mode to save on data.
Disable background apps. By default, your computer allows a lot of applications to run in the background where – you guessed it – they can chew up data. You can stop them from doing this in your system settings.
Turn on battery saver mode. If you're really keen to minimise your data use, you can put your desktop or device into battery-saver mode. This automatically reduces the amount of data it's using.
Finder Exclusive offer: Epic Broadband $54 NBN Plan
Get unlimited data for $54 instead of $59 per month for as long as you're connected. Typical evening speed of 44.7Mbps. T&C apply.
How should I compare plans to find the right one?
When you're trying to sort through NBN plans, here's what to look at:
Speed. The NBN comes in six different speed tiers, ranging from max speeds of 12 to 100Mbps. After looking at how you consume data, you should be able to decide whether you can make do with a basic connection or if you need something a little faster. We have a more in-depth guide to choosing a speed tier here.
Data. Now that you know how much data you use on a monthly basis, you can make an informed decision about how much you need. While unlimited data plans are fairly common these days, you can still save quite a bit by choosing a 100GB or 200GB plan.
Contract types. Many NBN plans are month to month, meaning you can change at any time. Others will lock you into a lengthy contract with an exit fee for leaving early. Make sure you aren't locking yourself into a plan that's too slow or doesn't provide enough data.
Need less data than you thought? Start comparing NBN plans and save
If you've used the data usage calculator above and found that you're not using over 200GB a month, you could save on your Internet bill. We've set the filters to show plans with at least 200GB and cost less than $50/month. You can also adjust the filters yourself to find plans with higher data limits.
Latest broadband news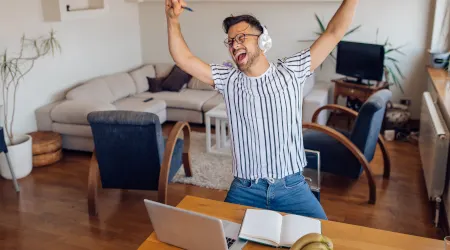 Snag yourself the cheapest NBN 50 plan with our Finder exclusive offer.
Read more…
Telstra slashes the prices of its NBN 250 and NBN 1000 plans by $50 per month for the first 6 months.
Read more…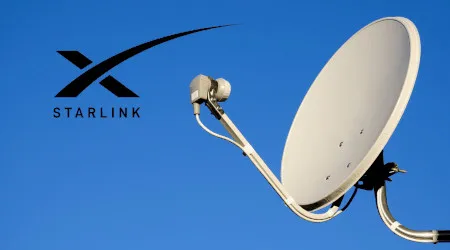 You can now sign up if you live in certain parts of NSW or VIC – find out how much it'll cost you to get started.
Read more…
More guides on Finder
Get the best deal on your Internet plan