Buying a car with a personal loan
Need to finance your car purchase? Find out if a personal loan is worth it.
We're reader-supported and may be paid when you visit links to partner sites. We don't compare all products in the market, but we're working on it!
There are a few financing options that you can choose from if you want to buy a car. While you might immediately think of checking out which car loans are available to you, you may also want to consider a secured or unsecured personal loan. These loans can give you different benefits to a car loan. Find out more in this guide.

---
Personal loans vs car loans: The basics
Personal loans
Car loans
Which cars can you finance?
Any car
New and used cars up to a certain age
Pros

Flexibility in the type of car you can purchase
Range of loan options
Can use the funds for additional purposes

Designed to purchase a car
You can apply for a higher loan amount
Competitive rates
Access to additional add-ons such as warranty

Cons

Higher interest rates than car loans
Eligibility requirements may be stricter

Restrictive of the type of car you can purchase
You can't use the loan for additional purposes
---
Symple Loans Personal Loan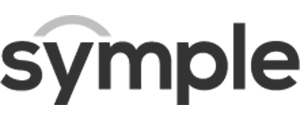 Symple Loans Personal Loan
Quick approvals
Flexible repayment options
Personalised interest rate

100% confidential application
Symple Loans Personal Loan
Get access to flexible repayment options and next-day funding with a Symple personal loan.
Interest rate: 5.75% p.a.
Comparison rate: 6.47% p.a.
Interest rate type: Variable
Establishment fee: from 0% to 5% of the loan amount
Minimum loan amount: $5,000
Maximum loan amount: $50,000
Personal loans compared
How does a personal loan work for financing a car?
Personal loans work in a very similar way to car loans, with a few notable differences. Just as you would with a car loan, you apply with a personal lender for the amount that you need (this amount can include enough for purposes outside of financing a car, which car loans don't generally allow). A key difference here is that you don't need to supply the details of the vehicle, you simply need to tell the lender what you plan to do with the funds.
Once you've received the loan amount, you can use it to purchase the vehicle along with anything else you needed the loan for. Loan terms can be for between one and seven years and you can generally borrow between $3,000 and $70,000.
---
What are the benefits of using a personal loan?
While a car loan may be better suited in certain situations, personal loans do offer a range of benefits to those looking to finance a vehicle:
Flexibility with approved funds. The amount you can borrow with a car loan is generally tied to how much the car costs. However, a personal loan is not restricted in this way, allowing you to borrow additional funds for insurance, modifications or even to consolidate other debt.
You can buy a used car. While some car loan lenders will allow you to purchase a used vehicle (provided it's under a certain age), you can finance any car you want with a personal loan. This includes classic vehicles and used cars over the usual age limit.
Range of lenders. You may find a larger range of lenders and loan options to choose from if you opt for an unsecured personal loan from a bank rather than a car loan.
---
What type of financing should you opt for?
Not sure what type of finance to opt for? Consider the following situations: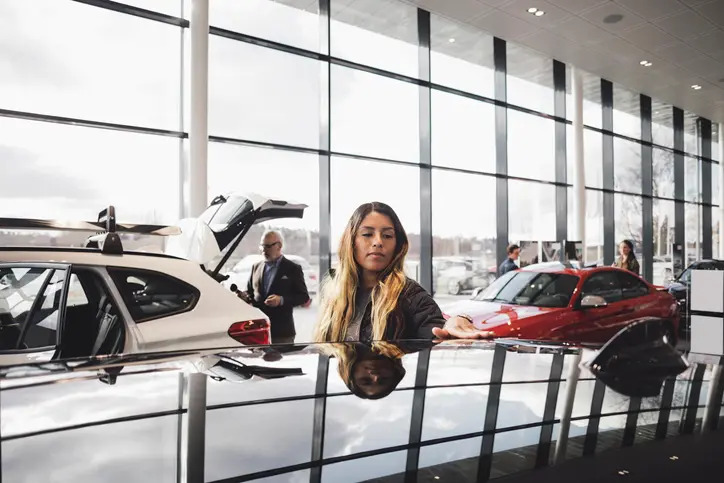 A new car from a dealership
In this situation, it may be better to opt for a car loan or dealership finance, unless you want to borrow above the cost of the car. You will be able to get a more competitive rate and may have access to convenient features.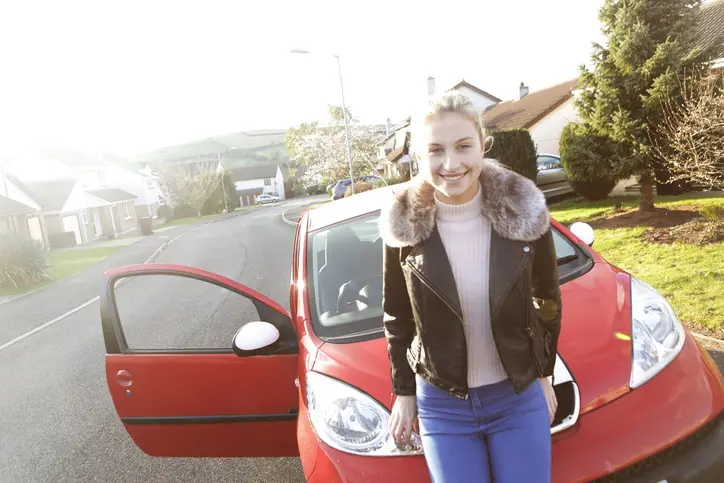 A used car from a private seller
Depending on the age of the vehicle, you may be able to choose between a personal loan or a car loan. Keep in mind the restrictions and the cost of the loan when making your decision.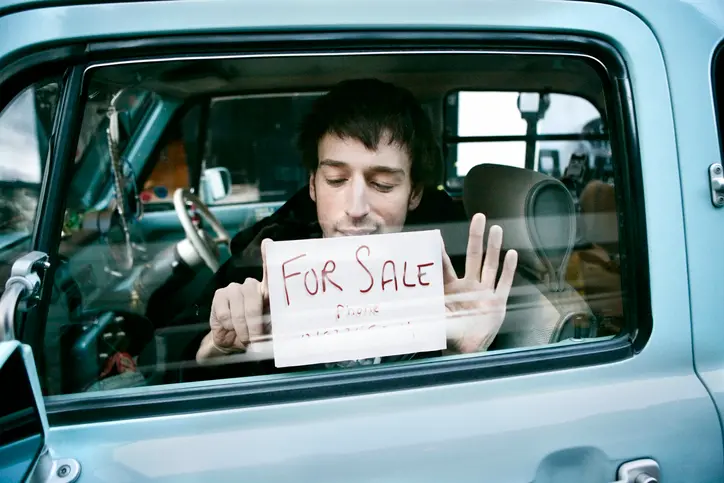 ---
How much does a personal loan cost?
Personal loans come with a variety of fees and charges that should be considered before you apply:
Interest rate. This rate can either be fixed or variable and can range from 7% p.a. to 20% p.a. depending on the type of loan you opt for and your borrowing situation.
Establishment fees. You may need to pay a fee to set the loan up. This can be called a loan establishment fee, a loan application fee or a loan origination fee, but it will essentially be the same thing. Once the loan is approved, the fee will be added to your borrowing amount.
Ongoing fees. Personal loans may come with monthly or annual fees that will increase your ongoing repayments. Make sure to consider these when comparing your options.
Late payment and default fees. If you make a loan repayment late or you fail to make a repayment you will be charged additional fees. These may be daily late fees, direct debit dishonour fees or more. Make sure you get in touch with your lender if you think you'll be late with a repayment to avoid these.
---
What are the drawbacks of a personal loan?
Choosing a personal loan to finance a car isn't all positive. Here are some of the drawbacks to consider:
Costs. Compared to a car loan, you will generally find that personal loans have higher interest rates.
No special car offerings. As car loans are designed for car purchases, car loan lenders usually offer features such as car-buying services or car insurance add-ons as part of their loans. These generally aren't available with personal loans.
---
Which is better for buying a car: A personal loan or a car loan?
Whether a personal or car loan is better will depend entirely on your preferences and circumstances. As mentioned above, there are pros and cons to each.
Car loans are usually (but not always) secured by the vehicle. This can make them more cost-effective than some (but not all) personal loans. It may also mean their eligibility criteria is less stringent. That being said, car loans are generally inflexible and can't be used for any purchases other than the car in question.
Personal loans are considered to be generally more flexible. This means that you can finance your car purchase, as well as additions such as your car insurance, or something else entirely unrelated. Personal loans can also be secured or unsecured, depending on your circumstances and preferences. Secured personal loans, like secured car loans, will usually have lower interest rates than unsecured personal loans.
---
What different types of personal loans are there?
There are a number of different personal loan options that you can use to finance a car. These include:
Fixed rate

A fixed rate personal loan is a loan in which the interest rate does not change for the life of the loan. This can be useful for budgeting and gives you the confidence that your repayments will never increase. However, fixed loans are generally inflexible and may charge you penalty fees should you choose to pay off the loan early. Fixed rate personal loans usually have terms of up to five years.

Variable rate

A variable rate personal loan is a loan in which the interest rate can either go up or down over the life of the loan. While you run the risk of a rate increase, variable rate loans are usually flexible and rarely charge early repayment fees if you choose to pay off the loan early (meaning that if your rate does increase, you could opt to refinance and move to a different loan). Variable rate loans usually have terms of up to seven years.

Unsecured

Unsecured personal loans are flexible loans that are not secured by an asset as collateral and can be used for almost any legitimate purpose. This type of personal loan may have a higher interest rate and/or fees than other forms of personal finance. Unsecured personal loans can be either fixed or variable.

Secured

As previously mentioned, a secured personal loan is usually more cost-effective than an unsecured loan. You can often choose to secure a secured personal loan with the car that you're buying or one that you already own. You can also secure personal loans with other assets, such as valuable jewellery, art or the equity in your home. Secured personal loans can be either fixed or variable.
---
How to decide what's right for you
Finding the right financing option for you comes down to cost, features and flexibility. First, make sure the loan type suits your purchase. Then, consider the features that are available with each loan type – do these suit your needs? After this, compare the costs of the most suitable loan options and select the most affordable for your budget.
---
More guides on Finder