Case Study: How I make the most out of AIA Vitality
I'm actually a member of AIA Vitality, which I was able to join through my life insurer RAC. The program more than paid for itself on day 1, when I joined Virgin Active and was able to save 50% on my gym membership.
Since then, I've been trying to earn as many Vitality points as possible so I collect even more discounts and rewards. Just yesterday, a $20 JB Hi-Fi gift card hit my inbox just for taking a few online health questionnaires.
Not to mention the discount I get on my premiums.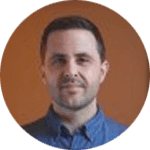 Brad Buzzard
Insurance writer for finder.com.au and member of AIA Vitality
Aside from the cost savings, there are the health benefits I've gotten by tracking my fitness levels in the app and taking that knowledge with me to the gym.
For me, the benefits are more than worth the cost.