Can I top up my personal loan?
Looking for some extra funds? Find out what's involved in topping up your existing personal loan.
We're reader-supported and may be paid when you visit links to partner sites. We don't compare all products in the market, but we're working on it!
If you have an existing personal loan and are hit with unexpected expenses, you may be considering a loan top-up. This allows you to add more funds to your existing loan amount, so you can keep all of your debt in one place and stay with your current lender. Find out how you can get a loan top-up and whether you're eligible.
First, what is a personal loan "top up"?
A personal loan top up is where you add a certain amount on to a personal loan you already have. This involves submitting another personal loan application with your existing lender and signing a new credit contract. Depending on how much your repayments are increased by you may want to extend your loan terms during this process.
Should I top up my loan or take out a new one?
If you are in need of extra funds, you might be considering whether it's better to top up your existing loan or to apply for a new loan to consolidate your old and new debt. Weigh up the pros and cons of both options before you apply:
Pros
Cons
Top up an existing loan

The convenience of staying with the same lender
May have more of a chance of being approved

Application fees
Possible restrictions to loan top-ups

Apply for a new personal loan

You may find a more competitive loan and reduce what you're paying

A possibility of early repayment fees with your current loan
What should I check before topping up my personal loan?
Before applying for a personal loan top-up, ask your lender the following questions:
What fees will I be charged? Most banks will charge a single $100-$200 administration fee if you decide to top up your loan. This fee might be higher, lower or even non-existent depending on what kind of top-up options your lender offers. You need to check this before you apply.
Are there any restrictions to topping up my personal loan? You may not be able to apply for a personal loan top-up in the first 12 months of your loan or you may need to have a certain percentage of your loan paid off. Check if any restrictions apply.
Am I eligible for a personal loan top-up? You will need to meet certain criteria for a personal loan top-up. For example, you may need to meet the same eligibility criteria that were set when you applied for the personal loan. If your personal circumstances have changed, check the criteria again to ensure you can still apply.
Compare personal loans that allow top ups
NAB Personal Loan Unsecured Fixed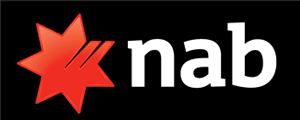 NAB Personal Loan Unsecured Fixed
Additional repayments without penalty
No early exit fees
Borrow up to $55,000
100% confidential application
NAB Personal Loan Unsecured Fixed
NAB offers a fixed interest rate loan. Use your loan for a holiday, home improvement, a special project or even a wedding. It's even a smart way to take control of your credit card debt.
Interest rate from: 6.99% p.a.
Comparison rate: 7.91% p.a.
Interest rate type: Fixed
Application fee: $150
Minimum loan amount: $5,000
Maximum loan amount: $55,000
Will my loan top-up be listed on my credit report?
Yes. Your credit report shows your debt history and the state of your finances. It's used by lenders to determine whether you are likely to be able to pay a loan back, and loan top-ups are relevant to this.
When you top up a loan, it gives you more outstanding debt than before, which naturally appears on credit report. You can check your credit report and credit score for free with finder, so you may want to do this before you apply for a loan top-up.
Check if your lender allows personal loan top-ups
Select your lender from the list below to see if personal loan top-ups are allowed and what loan restrictions may apply.
How do I top up my personal loan?
Topping up a personal loan involves a couple of steps:
The first step is to decide whether a top-up loan is the best solution for your particular situation or if there are other options that are more suitable. There may be fees for simply inquiring about a top-up or for assessing your eligibility, which is why it's a good idea to be certain before you apply.
Contact your lender. They tend to handle applications on a case-by-case basis and can either accept or decline your top-up application. They may want to discuss your financial needs, check your credit file and assess your eligibility before deciding whether to go ahead with a top-up.
Once your personal loan is topped up, you will need to continue managing your debt.
What to do if your lender doesn't allow a personal loan top-up
As you can see from the table above, not every lender will allow you to add extra funds on top of your personal loan. If you are looking to take out additional funds and you can't do so with your current lender, you can consider refinancing your personal loan. This will allow you to move your remaining debt to another lender as well as borrow additional money.
When you apply to refinance your personal loan you may list the reason for borrowing as "refinancing" or for the purpose you need the extra money. However, keep in mind that the lender will be able to see you already have a personal loan, listing the purpose as "refinancing" will make it clear that you will close your current loan if you are approved.
Am I eligible for a personal loan top-up?
Eligibility requirements for loan top-ups vary depending on the lender. One bank might let you top up while another won't. Generally, the requirements for topping up are similar to the requirements for taking out a whole new loan. However, they are usually considered on a case-by-case basis for existing customers, which means the requirements tend to be on the more lenient side. The following factors may affect your eligibility for a top-up loan.
Having a history of late repayments with your lender
If your loan has only been active for a short period of time
If your circumstances have changed since you first applied for your personal loan.
Having defaults on your credit report, which are payments of $150 or more overdue by 60 days or more
Your bank may also have particular top-up eligibility requirements. If you've decided that a top-up is the right course of action for your needs, the easiest way to find out whether you're eligible is to contact your lender.
How to refinance your personal loan
Picture: Shutterstock
More guides on Finder