Postpaid mobile plans
Postpaid mobile phone plans make it easy to afford a new smartphone and get a competitive plan at the same time.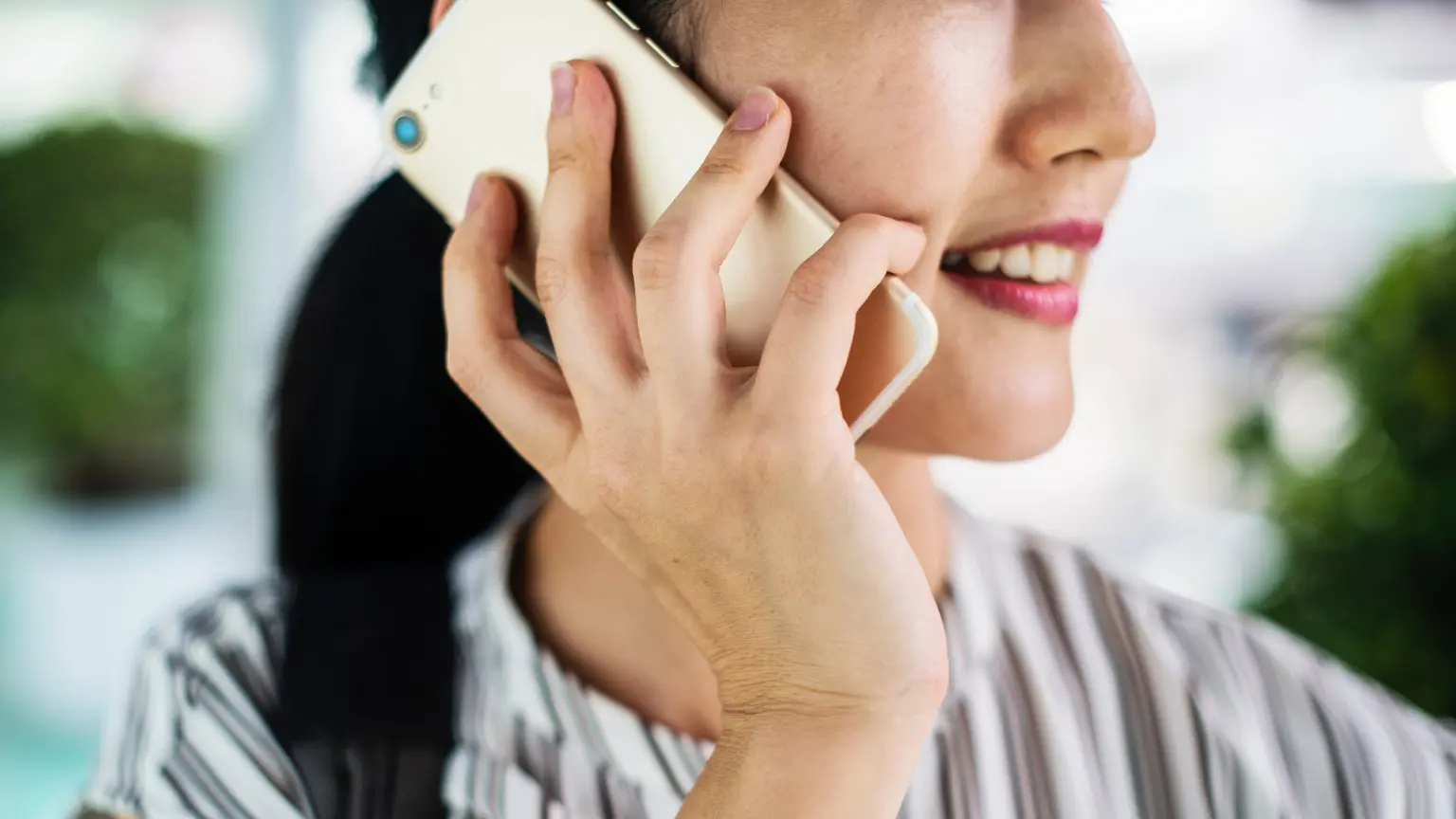 We're committed to our readers and editorial independence. We don't compare all products in the market and may receive compensation when we refer you to our partners, but this does not influence our opinions or reviews. Learn more about Finder.
Postpaid phone plans are the easiest way to grab a new phone and plan together from the one provider.
Looking for a new phone? Start your search for postpaid plans here
We've preselected for a range of the latest smartphones, including the iPhone 11, iPhone 11 Pro, iPhone XR and Samsung Galaxy S10 on plans with at least 5GB of monthly data. You can search for more mobile phones by clicking the "Filter Results" button to generate the right plan for your needs.
What are postpaid plans?
As the name suggests, postpaid plans require no upfront monthly payment, but instead rely on payment after a set period of usage, usually a month. The amount you pay is generally based on both a set monthly minimum charge, as well as excess fees if you exceed your plan's included value.
Nowadays, most postpaid plans will offer you unlimited national calls and texts, so you're only likely to break your limits by using too much data. Some providers charge per excess GB, while others charge per MB, meaning you can rack up bonus charges rather fast if you aren't careful.
Postpaid plans are contract-based, ranging from monthly to 12 or 24 months. If you're getting a new phone with your plan, chances are you'll have to lock in to a longer contract.
Why should I get a postpaid plan with my mobile phone?
Postpaid mobile plans are great for people who want to get a new phone model for a bit less than the regular retail price in exchange for a long contract. These plans also suit people who want to set it and forget it and have regular usage habits from month to month, so they know how much data they'll need.
If you don't really use much data or only use your phone infrequently, you should consider getting a prepaid plan instead.
Pros
No cut-offs. Since you're paying for your plan at the end of the month, you'll never get cut off from data or calls for lack of credit.
Value. Postpaid mobile plans often provide better value than prepaid plans.
Variety. There's a huge variety of postpaid plans to choose from to suit almost anyone's needs.
Flexible repayment options on mobile phone contract plans.
Cons
Locked-in contract. You could be locked in to a 24- or 36-month contract.
Bill shock. Because postpaid plans are paid at the end of the month, you could get bill shock if you've gone over your usage and need to pay excess.
Hidden charges. There may be extra charges that you'll have to pay, bumping up the price of your monthly bill, such as credit card fees and late payment fees.
How to choose the right postpaid mobile plan
Whilst we all look for different things when trying to choose a mobile or phone plan, there are three things to keep in mind when trying to pick the right one for you:
The type of smartphone you choose - we're all naturally drawn to shiny new things, and it's the same with mobile phones. The latest models will cost you more, so consider if you really need the newest iPhone or Samsung Galaxy phone, or if you'd still be happy with an older version for the next year or so.
The plan you go for - monthly prices will vary depending on your mobile phone choice and its plan inclusions. Make sure you've got enough data allowance to tie you over for the month.
Which service provider you prefer - prices will also vary depending on whether you choose to go with Telstra, Optus, Vodafone or an MVNO. Make sure you're happy with the provider you choose because you'll be stuck with them for the period of your contract.
What to consider when comparing postpaid mobile plans
There are heaps of plans available on the market and it can get quite overwhelming to distinguish between which plans are best suited for you. Here are the important things you should consider when comparing postpaid phone plans:
Overall contract cost. The monthly charge for the service is laid out in the contract and is easy enough to compare, but it's the minimum full contract cost that's also worth considering. If you can buy a mobile phone outright and get similar service on a cheaper prepaid plan, it may not be worth signing that contract.
Included extras. Many mobile phone plans come with additional inclusions to tempt you, from bonus music streaming subscriptions to frequent flyer points to bundled international calling provisions. If you'll use these features, great! Otherwise, ignore them.
Data charging. The number of plans that offer limited local call quantities is rapidly diminishing, replaced by "unlimited" call and text plans. Data is where most mobile phone plans are genuinely differentiated. If you're busy on your smartphone, go for a plan with plenty of data, but also make sure you can easily buy data top-ups and that your provider counts data charges per KB block, rather than a larger amount as this will eat up your data quickly. Check out our guide to how different providers count data if you want to know more.
Network coverage. While there are numerous mobile providers, they're all using one of just three networks, run by Telstra, Optus and Vodafone. Not all providers have access to those carrier's 4G networks or the full network map. While network coverage maps aren't entirely accurate, they're a good gauge of overall coverage that can help you decide which provider to choose. Our guide to the difference between 3G and 4G covers this in more detail.
Roaming costs. Most postpaid phone plans will allow you to use your phone overseas, but the global roaming fees they charge can vary quite widely. If you travel regularly, check if you can buy international calls/texts/data packs for usage to avoid serious roaming bill shock. Because every postpaid mobile plan simply accrues value based on your usage, the last thing you want to do is be faced with a hefty bill when you return from your overseas travel.
---
More guides on Finder
Latest mobile plan deals on Finder