Finder makes money from featured partners, but editorial opinions are our own.
Agreed value income protection
It is no longer possible to take out agreed value income protection – an insurer now typically bases a payout on what you earned in the 12 months prior to your claim.
Income protection is an insurance policy which pays you a benefit if you're unable to work due to sudden illness or injury.
There are two different kinds of income protection insurance - agreed value and indemnity value. Agreed value policies are usually more expensive, but they're great for people who may have a fluctuating income.
How agreed value works
When you buy an agreed value policy, your insurance company promises to pay you a percentage of your income - usually a maximum of 85% - if you ever have to make a claim.
Your insurance company will ask for proof of your income when you apply for the policy - but you'll never have to prove it again. It doesn't matter whether you switch jobs, earn a bit less money or just have some time off - as long as you keep paying your premiums, you'll get the pay-out you originally agreed on, if you have to make a claim.
However, there are some major changes coming to income protection insurance - and they could have a serious impact on lots of workers.
What's changed?
From April 1 2020, APRA rolled out new rules which stop insurance companies from issuing any new agreed value income protection policies. If you took out an agreed value income protection policy before April 1 2020, these changes won't impact your existing insurance.
With indemnity value, you can't fix the value of the benefit you'll receive. Instead, the insurance company will base the payout on what you earned in the 12 months before you made your claim.
Among other things, there are now stricter underwriting criteria and limits on monthly payments. Read more here.
Who will it impact?
Anyone who has a fluctuating income - or thinks they might have a fluctuating income in the future - will be the worst affected by the upcoming changes.
So that includes:
Self-employed people and small business owners -Business could be slow in the months leading up to a claim. If so, the insurance company would take this into account and benefits would be less than originally anticipated.
Anyone taking parental leave or caregiver leave - If a person takes time off, at a reduced wage, to have a baby or look after a family member - then makes a claim within 12 months - the benefit amount would be reduced.
People with commission-heavy wages - If the person lodging a claim had a bad year leading up to the accident or illness, their payout would be much less than expected.
Anyone taking a temporary pay cut - Taking time out to retrain, temporarily dropping down to part-time, or even going travelling for a few months could all have a negative impact on the potential benefit.
Compare direct brands for income protection
Income protection calculator: How much cover you could get
We estimate that you could get...(click Calculate to see results)
An adviser can help you find cover from trusted life insurance brands.
Get competitive quotes from multiple brands

Lower rate of declined claims (according to ASIC)

Save time and effort
---
---
How do both policy types look when paid out?
This depends on whether or not your income changes
Monthly income at the time of application = $1,000
Agreed value payout = 70% of monthly income at time of application
Indemnity value payout = 70% of the monthly income at the time of claim
What is Agreed Value income protection?
When applying for an agreed value income protection policy you will have to provide proof of income. Your policy and the sum insured is then based on the value of your income agreed upon by you and your insurer. Agreed value policies attract higher premiums than indemnity value income protection cover, which is the main downfall of this particular benefit structure.
What is Indemnity Value income protection?
Under an indemnity value income protection policy, the amount of the monthly benefit you will receive will be based on your gross income at the time you file a claim. Rather than providing financial documentation when you apply for cover, you'll need to prove your income when you make a claim. This benefit structure comes with lower premiums and is therefore much easier to afford than agreed value cover.
Indemnity value income protection and agreed value: A Snapshot of the pros and cons
1. Agreed Value Income Protection Insurance
| Pros | Cons |
| --- | --- |
| You know exactly how much your benefit payment will be. | Higher premiums than indemnity value cover. |
| If your income decreases after you take out cover, your benefit payment will still be based on your higher income at the time you applied for a policy. You'll therefore receive an increased benefit amount. | If your income increases after you take out cover, your benefit payment will still be based on your lower income at the time you applied for a policy. |
| Suitable for self-employed people, small business owners and those with fluctuating incomes. | You will need to prove your income at the time of taking out a policy. |
2. Indemnity Value Income Protection Insurance
| Pros | Cons |
| --- | --- |
| Lower premiums than agreed value income protection cover. | If your income has reduced since you applied for cover, you'll receive a smaller benefit amount. |
| You only have to provide proof of income when making a claim. | This type of cover is not suitable for the self-employed or those with fluctuating incomes |
| | Other factors can affect the benefit amount you will receive, such as the amount of premiums already paid and the sum insured. |
What types of proof do I need to provide in regards to my income?
The type of proof you'll need to provide will depend on whether you are self-employed or if you are an employee.
| Proof type | Employee | Self-employed |
| --- | --- | --- |
| Group certificate | Yes | No |
| Personal tax return | Yes | Yes |
| Personal tax assessment notice | Yes | Yes |
| Business profit and loss statement | Yes | No |
| Business balance sheet | Yes | No |
| Business tax return | Yes | No |
| Business tax assessment notice | Yes | No |
What factors affect income protection premiums?
Income protection insurance is one insurance where you have a lot of control over the premium cost. Unlike most other insurance policies where the offer is basically laid out in front of you and you either accept it or refuse it, income protection insurance has many factors that can adjust that will affect your premium.
Policy choices that will affect your premium
The waiting period: is the period you're willing to wait after not being able to attend work because of illness or injury before the monthly benefits start being paid. This period will depend a lot on the amount of sick pay you have owing from your employer, or how much of your savings you're willing to sacrifice before you want the benefits to begin. The longer you can make the waiting period the lower will be the premium cost.
The benefit period: Another decision you'll have to make will be the amount of time you want the benefits to continue while you remain incapacitated. Some people only choose a year or two, others to age 60 or 65. When making this decision you should keep in mind that it is for protection against long term illness that you are taking the cover out for in the first place. However, the shorter the benefit period the lower will be the premium cost.
Agreed or indemnity value: As previously mentioned, agreed or indemnity value, depending on which you type suit your situation better, will have an impact on how much your premium rates will be. Agreed value is the amount agreed on when taking out the policy based on your proven earnings at that time. Up to 75% of this amount is what you'll receive no matter what you are earning when you make a claim. While on the other hand, indemnity policies will insure you for what you say you earn when you first take the out policy but when you make a claim you'll have to verify what you are then earning. You'll then receive up to 75% of that amount. Out of the two options, agreed value is generally more expensive than indemnity value.
Personal circumstances that will affect your premium
There are other factors that will determine the premium price, these include:
Age: As with all life insurance type policies, they get more expensive as you get older.
Gender: Women tend to pay higher income protection premium rates compared to men.
Nature of your occupation: If your primary occupation is considered to be high risk, you will pay higher premiums than those who work in an office environment.
Lifestyle: Individuals who don't smoke and/or consume alcohol in moderation will pay cheaper premiums compared to those who smoke and/or drinks regularly.
Current health condition: If you generally are in good health and have no pre-existing medical conditions, your premiums will be cheaper compared to those with poor health.
Are both available through superannuation?
Many superannuation funds only offer indemnity value cover inside super, so if you decide you want agreed value income protection insurance, you may need to take out a policy with an outside retail provider. This is due to clauses in the Superannuation Act which stipulate that the amount released from your super can never be more than the amount of income you were earning prior to becoming temporarily incapacitated.
So if you have an agreed value benefit amount and your income is reduced in the meantime, you will only be paid the lower amount when you claim, with the remainder being held in your super. In this case, the main advantage of having agreed value cover is negated and you may as well have an indemnity value policy providing the same benefit for less cost.
Why should I get an income protection insurance policy?
People encounter problems that keep them from functioning and working, which is not covered by regular life insurance. Income protection insurance can help:
The family breadwinner. If you provide the main source of income in the family, income protection helps you protect your whole family's quality of life.
People who don't have enough savings. If you are unable to serve your on going costs when unable to work, income protection insurance will come in handy.
People who are paying off debts. If you have mortgages or loans to pay off, income protection can help maintain payments during an injury or illness.
How to choose your income Protection Plan?
The best way to decide which type of insurance policy works best for you is determined by your needs and what you can afford. Income protection coverage can come in many forms, ranging from basic coverage to premium coverage. Contracts vary from one insurance company to another, and can also change depending on the occupation of the person that it will insure. It is in your best interest to weigh all your options before signing up for a policy.
Here are some things you will need to consider as well:
How much can you afford to pay in premiums? Remember, the goal of income protection is to make sure you will not be in a financial hardship should something happen to you, and that includes not having problems paying the premiums.
What sort of causes of illness or disabilities are covered? You don't want to be paying premiums only to find that when you claim you can't receive a payout.
Are there any additional benefits to the policy that I will be getting, aside from the benefit payout?
After the first day of being off from work, how long do you have to wait before you can file for the claim? How long can you survive without the benefit, based on your paid leave days and rainy day savings?
These considerations will give you a clearer idea of what sort of income protection insurance you should sign up for.
Why you can trust Finder's income protection experts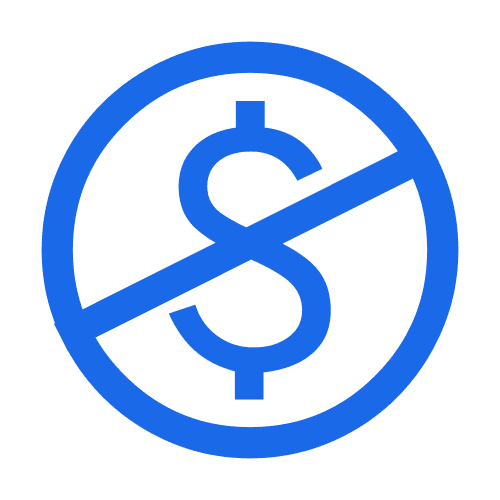 We're free
You pay the same as buying directly from the insurer. We
make money
from referral fees when you choose a policy, but you don't pay any extra.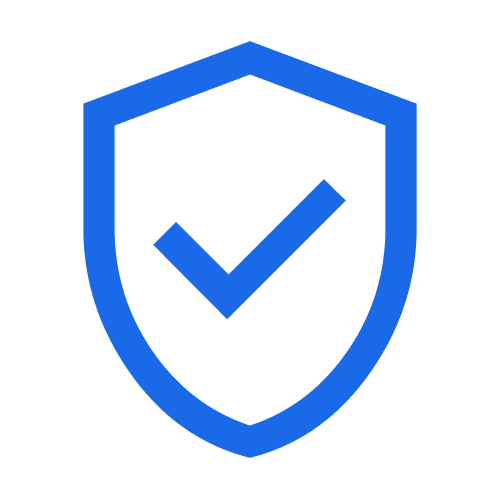 We're experts
Our team of income protection experts have
researched and rated
dozens of policies as part of our
Finder Awards
and published 80+ guides.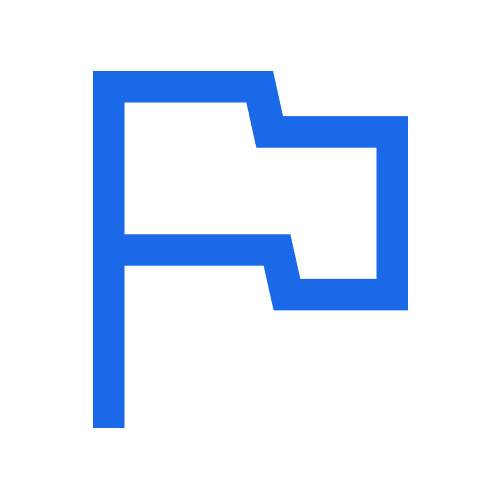 We're independent
Unlike other comparison sites, we're not owned by an insurer. Our opinions are our own and all guides must meet our
editorial standards
.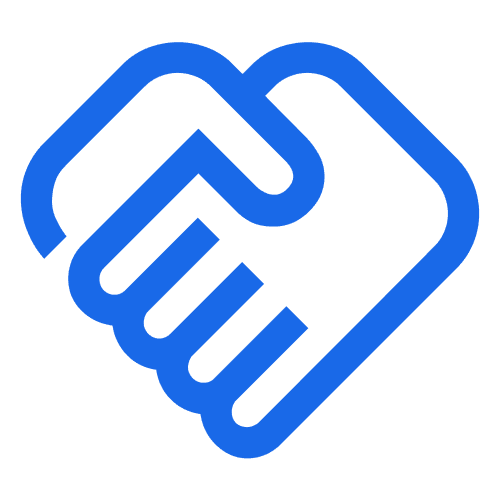 We're here to help
Since 2016, we've helped thousands of Australians find income protection by explaining your cover options, simply and clearly.