Green car loans
Find out if you can get a better deal on an eco-friendly car and compare loans now.
We're reader-supported and may be paid when you visit links to partner sites. We don't compare all products in the market, but we're working on it!
With the rise of hybrid and electric vehicles, it's never been easier to do your part for the environment. Many lenders now offer better rates on car loans for vehicles that are considered environmentally friendly.
Find out how green car loans work, how to apply, and compare loans below.
Loans.com.au - Green Car Loan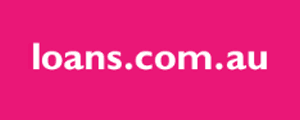 Loans.com.au - Green Car Loan
Amounts up to $100,000
No annual or monthly fees
Balloon payment option
100% confidential application
Loans.com.au - Green Car Loan
Borrow from $5,000 to $100,000 and avail 0.7% discount on the interest rate. Terms of up to 5 years available with early payout and no monthly or ongoing fees.
Interest rate: 3.97% p.a.
Comparison rate: 4.51% p.a.
Interest rate type: Fixed
Application fee: $400
Minimum loan amount: $5,000
Maximum loan amount: $100,000
Compare green car loans
What is a green car loan?
A green car loan is any vehicle finance option available for cars that are better for the environment, generally meaning those with lower than average emissions. These include hybrid and electric vehicles, as well as normal cars with noticeably better fuel efficiency.
WATCH: How to save money on an eco-friendly vehicle
How does a green car loan work?
A green car loan effectively works the same as any other car loan. If you apply for a loan for a vehicle that meets the lender's definition of environmentally friendly, you will generally receive an interest rate discount of 0.5%-1% and may be exempt from certain fees.
In addition to a discounted rate, some lenders will also offset your carbon emissions for the term of the loan to help reduce your carbon footprint.
You will generally apply for a green car loan like you would any other car loan, and simply select the green car loan option during the application process.
How do I know which cars can be used on a green car loan?
While the list of eligible vehicles will vary by lender, a car may be eligible if it meets one or more of the following requirements:
It is a new vehicle
It is a hybrid or electric vehicle
It is more fuel efficient than the average car in its class
Some of the popular car models that may be eligible include:
Mazda 3
Ford Fiesta
Honda Jazz
Nissan Leaf
Tesla Model S
Tesla Model X
BMW i3
Renault ZOE
Hyundai Ionic
Audi A3
Audi Q7
However, you will need to check with the specific lender to see if a certain vehicle is eligible, and not all versions of the same model will necessarily meet the criteria.
What are the benefits of a green car loan?
Interest rate discount. Most green car loans offer you a reduced rate as part of the loan.
Saving on car running costs. As green cars are more fuel efficient, you will likely be paying less to drive your car.
Reducing emissions. Green cars also have lower-than-average CO2 emissions and help protect air quality and the environment.
---
More guides on Finder