Everything you need to know about the Hyundai i30
Compare the different i30 models
Everything you need to know about the Hyundai i30
| Model | Engine | Power | Torque | Body styles | Rating | Drive-away price | More info |
| --- | --- | --- | --- | --- | --- | --- | --- |
| Hyundai i30 Go | 2.0-litre petrol GDI (optional diesel available) | 120kW | 203Nm | Hatch | Not yet rated | From $20,990 | Key features |
| Hyundai i30 Active | 2.0-litre petrol GDI (optional diesel available) | 120kW | 203Nm | Hatch | Not yet rated | From $22,990 | Key features |
| Hyundai i30 N Line | 1.6-litre T-GDI | 150kW | 265Nm | Hatch | Not yet rated | From $30,166 | Key features |
| Hyundai i30 Elite | 2.0-litre petrol GDI (optional diesel available) | 120kW | 203Nm | Hatch | Not yet rated | From $31,505 | Key features |
| Hyundai i30 Premium | 2.0-litre petrol GDI (optional diesel available) | 120kW | 203Nm | Hatch | Not yet rated | From $36,655 | Key features |
| Hyundai i30 N Line Premium | 1.6-litre T-GDI | 150kW | 265Nm | Hatch | Not yet rated | From $38,921 | Key features |
| Hyundai i30N | 2.0-litre T-GDI | 202kW | 353Nm (378Nm overboost) | Hatch or Fastback | Not yet rated | From $44,585 | Key features |
---
Quick Hyundai i30 facts
The Hyundai i30 shares a common platform with sister-company cars like the Kia Cerato. It was designed by former Volkswagen Group designer, Peter Schreyer. Schreyer's other works include the original Audi TT as well as the "new" Beetle plus the Genesis G70, 80 and 90.
To work on the performance version of the hatch, the i30N, Hyundai appointed the previous head of BMW's M Division, Albert Biermann.
What to consider when buying a Hyundai i30
Things you need to consider when buying a Hyundai i30.
When is the i30 getting updated?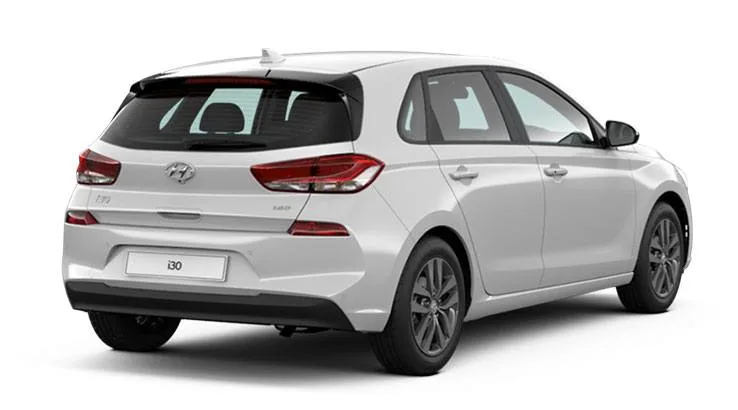 The fourth-generation i30 was launched in 2016, with some markets receiving an updated model in 2018. It is expected that another model will come in 2020 (possibly with the option of a hybrid drivetrain) before a fifth-generation model launches sometime in 2022.
Which i30 model is best?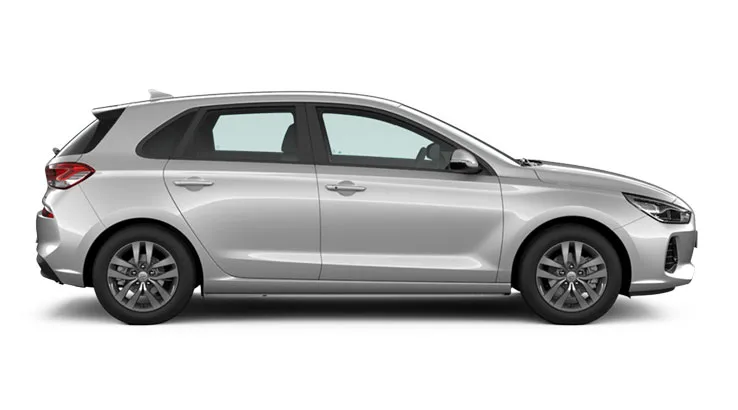 What's best for one person might not be for another driver. It's all dependent on how you'll use your i30.
Which i30 should I buy as a family car?
The i30 Go is the cheapest model in the range, leaving you with more in the bank for paying for fun things like holidays or home renovations as your kids grow. It has a pretty comprehensive spec list but lacks alloy wheels. If that's a deal-breaker, spending a little extra on an Active gets you rear parking assists, sat-nav, DAB, power-folding mirrors, LED side indicators, a fold-down rear centre seat, leather steering wheel and gear knob trims and 16-inch alloy wheels.
I want something sporty
The i30N is a bit of a track monster, with a former foreman of BMW's famed M Division overseeing development of the performance hatch. Journalists seem to love the i30N and describe it as a car that is easily able to take the fight to the Focus ST and Golf GTI. We recently got our hands on one, read our Hyundai i30 N review to see our thoughts.
Which i30 has the most equipment?
The i30 Premium and i30 N Line Premium have a serious heap of equipment. For your money, you get Hyundai Auto Link Premium, front parking assist, LED head and tail lights, a panoramic glass roof, a premium seven-speaker audio system, heated and ventilated front seats, 10-way adjustable power driver's seat, an auto-dimming mirror and Hyundai's SmartSense suite. The interior is leather, there's a dual-zone climate control system, rear air vents, wireless phone charging, rain-sensing wipers and a smart key with push-button ignition.
I like diesel cars, is there a diesel i30?
There is indeed a diesel engine option for the i30, which most of its competitors now forgo. The i30 Go, Active, Elite and Premium can all be bought with a 1.6-litre diesel donk.
Where is the i30 made?
Australian i30s are built in South Korea. The company has factories in Asan and Ulsan, home of the world's largest single plant.
N models are assembled at the carmaker's Czech Republic facility in Nošovice.
Latest Hyundai i30 news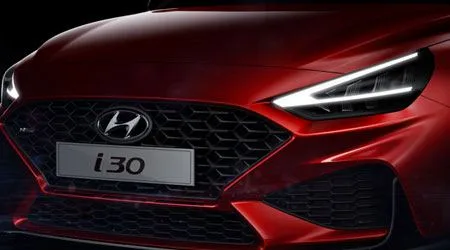 Hyundai has published snippets of info and a handful of photos of a design update for its popular i30 hatchback.  Read more…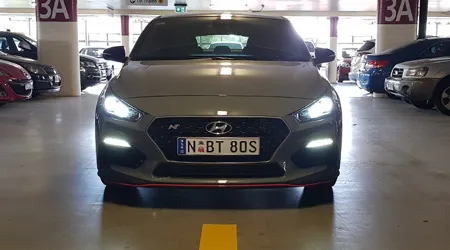 It might appear there are only subtle differences between the hatchback and the fastback. While some of the bodywork and powertrains were carried over by the engineers at Hyundai, the team didn't just put the hatch roof under a hydraulic press and call it a day. Read more…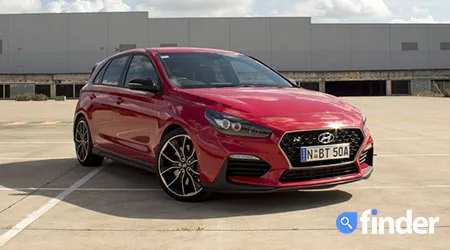 In the market for a hot hatch? The Hyundai i30N may be worth adding to your shortlist. Read more…
Hyundai i30 financing
By taking just a few seconds, you can compare car loans for a new Hyundai i30 and save yourself hundreds of dollars in the process.
---
Picture: Supplied