Compare $100,000+ Term Deposits
If you find yourself in between investment opportunities, a $100,000+ term deposit could keep your money growing at a competitive rate.
We're reader-supported and may be paid when you visit links to partner sites. We don't compare all products in the market, but we're working on it!
With investment amounts of $100,000 or more, you may find that the fixed rate of high interest fosters growth with minimal risk. You should keep in mind that only balances up to $250,000 are protected by the Australian Government Guarantee Scheme.
Judo Bank Term Deposit
Term Deposit Offer
Earn a 0.10% p.a. loyalty bonus when you roll over your term.
The Judo Bank Term Deposit term lengths range from three months to five years. Minimum opening deposit is $1,000. No account-keeping or set-up fees to pay.
Minimum investment: $1,000
Monthly fees: $0
How does a $100,000 (and over) term deposit work?
If you have recently inherited a large amount of cash, have proceeds from a home sale with no new home to buy yet, or are an investor who is in between opportunities, a $100,000 term deposit provides a solution for holding onto your cash. This is also a good account to consider if you want to ensure that your retirement funds will be available for when you are ready to start spending them.
How do I compare $100K term deposits?
Interest rates. A term deposit works like a high interest savings account, allowing you to earn a form of income from your account balance. With some banks you will find that you are paid higher rates when your balance is over $100,000.
Terms. Consider carefully how long you want to have your balance locked into a savings account. Terms can range from anywhere between one month to five years, giving you the choice in when the account will mature.
Interest payments. Compound interest is a way in which you could grow your savings exponentially. Look for an account where you have the option of monthly interest payments into your account so that each month you are earning interest on the principal and previous interest payments.
Fees. Look at the details of each term deposit to ensure that you are not being charged any monthly fee.
Penalties. Banks will often charge you a penalty if you are in a position where you need to withdraw your savings balance before the terms end.
Notice saver accounts
Some banks in Australia have added the option of notice term savers accounts, where instead of choosing a length of time for the deposit, you choose how much notice you need to provide before withdrawing the money. Depending on the institution, you may find that the interest rates are slightly lower, but this is worth considering if you want a little more flexibility.
Compare the pros and cons of a term deposit with a high balance
Pros
High interest earnings. Term deposits give you the chance to passively earn a higher yield on your balance than you would with a standard bank account.
Incentive to save. As your funds are "locked in" an account, it could be an incentive to not spend your savings.
Choice of length. You have the chance to set the terms that work best for you, as well as the way in which your interest payments are made.
Your deposit is guaranteed. The Australian Government Guarantee Scheme covers up to $250,000 per person, per ADI. If your deposit surpasses this limit, it is no longer protected by the Government Guarantee.
Cons
Restrictive. If you do find that you need the money sooner than you thought, not only may it take some time to get it, but you could be facing additional fees and penalties for early withdrawals.
Interest rates are lower than some savings accounts. Many bonus savings accounts offer a higher interest rate than term deposits do, however they'll usually have some monthly conditions to meet.
Savings accounts versus term deposits for balances over $100,000
Bonus savings accounts often offer higher interest rates than term deposits, but you'll need to be willing to meet a few ongoing monthly account conditions (such as a monthly deposit condition).
Let's take a look at the UBank Term Deposit and the UBank USave bonus saver account as an example. The UBank USave has a monthly deposit requirement of $200. So, if you wanted to invest $100,000, you could open the account with $97,400 and then use the remaining $2600 to meet the monthly deposit condition. You can see from the table below that with a little bit more effort, this option actually results in a lot more interest earned over 12 months.
| | UBank Term Deposit | UBank USave |
| --- | --- | --- |
| Initial investment | $100,000 | $97,400 |
| Term lentgth | 12 months | 12 months |
| Interest p.a.* | 0.45% p.a. | 1.1% |
| Monthly deposit | $0 | $200 |
| Total invested over 12 months | $100,000 | $100,000 |
| Interest earned over 12 months | $2,050 | $2,400.13 |
*Interest rates current as of June 2019 and are subject to change.
Take a look at the comparison table below to see how much interest you can earn with a bonus savings account instead of a term deposit. Remember to note the different monthly account conditions for each account in order to earn the maximum bonus rate. You can use the calculator above the table to change your initial deposit value and the term length.
---
More questions about $100,000 term deposits?
Q. How are penalties calculated for an early withdrawal on a term deposit of $100,000?
A. The financial institution will generally charge an administration fee, which will vary as well as adjust the interest payments. For example, if you initially chose a term of five years but need to withdraw after three, the interest rate will be changed to the lower three year rate.
Q. Can this type of account be used for my SMSF?
A. Yes, so long as it meets the terms of your SMSF, you can use a term deposit to help accelerate its growth. Learn more about SMSFs.
Q. Will my retirement savings be safe in a $100,000 term deposit?
A. A term deposit is a good investment for retirement savings, although keep in mind that at any amount over $250,000, you will not be protected by the Australian Government Guarantee Scheme. For more information you can read our guide on how much you need to retire comfortably in Australia.
Q. I want to deposit more than $100,000 in my term deposit. Which accounts will give me the best returns?
A. Read our guide on $250,000 term deposits which includes accounts that provide the best returns for deposits over $250,000.
You may also be interested in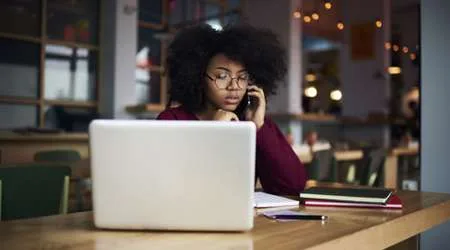 While the stock market continues to fall and recession fears ramp up, we're seeing term deposit rates increase for the first time in years.
Read more…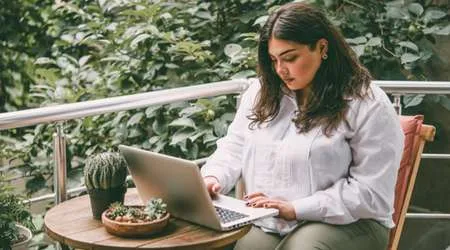 SPONSORED: It's great to set yourself some fitness, health, travel or career goals, but don't forget about your finances.
Read more…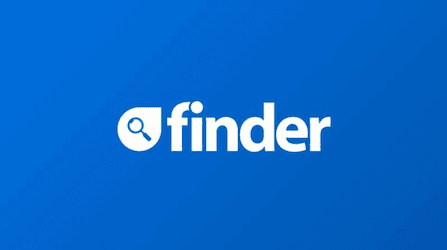 SPONSORED: There are plenty of ways to maximise your term deposit rate and get yourself a better return, even in this low-rate environment.   
Read more…
More guides on Finder