When fixed rates become cheaper than variable rates
When fixed rates fall below variable rates, it could portend ominous economic outcomes.
We're reader-supported and may be paid when you visit links to partner sites. We don't compare all products in the market, but we're working on it!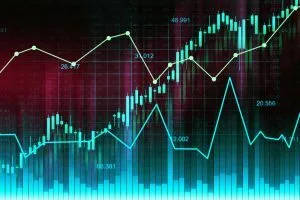 When the Reserve Bank of Australia trims the official cash rate, most home loan customers expect mortgage interest rate cuts to follow closely behind. Of late, however, lenders have been more reticent to pass on cuts from the RBA. The official cash rate is already at a historic low, and with bank interest margins being squeezed it's likely any future rate cuts could see lenders choose to sit on their hands.
But while lenders have been hesitant to move on variable rates, there have been aggressive cuts to fixed rates. In fact, an analysis of finder.com.au's database shows the average standard variable rate has been consistently more expensive than one, two and three-year fixed rates for much of the last two years, and is currently more expensive than even four and five-year fixed rates.
So what causes fixed rates to become less expensive than variable rates? The answer lies in how the loans are funded.
Fixed rate funding
Fixed rates are funded by global bond markets. This means banks secure funding by selling debt in overseas markets. Fixed rate loans are generally tied to longer-term debt instruments, which usually carry higher interest rates. Variable rates, meanwhile, are largely pegged to the official cash rate, which is the amount the Reserve Bank of Australia charges banks for overnight loans. The official cash rate currently sits at 1.50%.
Fixed rates essentially reflect what the market believes will happen to the official cash rate (and thus the standard variable rate) in the future. If the market anticipates that the official cash rate will rise, fixed rates will become more expensive because lenders assume variable rates are likely to rise in the future. If the market believes the official cash rate, and hence variable rates, will fall in the future, fixed rates will become less expensive.
The yield curve
A yield curve is a graph that compares the yield, or interest rate, of particular securities that have the same credit quality but different maturity dates. In other words, a yield curve might compare the yield from a 90-day bank bill to a 10-year bond. In normal circumstances, the 10-year bond would have a higher yield, which means a yield curve would appear like an upward slope, where the yield rises as the date of maturity lengthens.
In some circumstances, however, longer-term debt instruments become lower-yield than short-term instruments. This happens when the market assumes that yields, or interest rates, are going to fall in the longer term. When this happens, it's known as an inverted yield curve.
An inverted yield curve is often to blame for fixed rates falling below variable rates. It indicates that the market believes rates will be lower in the future than they are now, meaning long-term debt that backs fixed rates becomes cheaper for banks than short-term debt that backs variable rates.
The double-edged sword
When an inverted yield curve occurs, it can represent a good opportunity to fix your loan. It means fixed rates suddenly become less expensive than variable rates, because banks are able to raise long-term funding for less money than short-term funding.
The downside to this is that an inverted yield curve is often the precursor to a recession. This is because an inverted yield curve indicates that the bond market is betting the economy will deteriorate, causing official cash rates to fall.
Australia has seen several inverted yield curves in the past decade. The global financial crisis was preceded by an inversion of the yield curve between the 90-day bank bill swap rate and 10-year bonds. Again, this yield curve inverted in 2013, and again as recently as last year. Thus far, Australia has avoided recession. But an inverted yield curve means that the sophisticated investors who are pricing bond markets are betting that the economy will be worse in the future than it is today. While it might result in cheaper fixed rates, the economic conditions it portends aren't ones most Australians would hope for.
Should I fix?
With all this in mind, should you choose to fix your home loan interest rate when fixed rates dip below variable rates? The answer to this depends on your individual circumstances, but it's always important to examine your motives behind fixing your loan.
It's unwise to lock in a fixed rate as a wager against variable rates falling further. As was mentioned above, fixed rates become cheaper than variable rates because the market is betting that variable rates will eventually fall even further in the future due to deteriorating economic conditions. The people making these bets are sophisticated investors, and betting against them is a very risky play. A five-year fixed rate may look very attractive now when an inverted yield curve causes it to become cheaper than the standard variable rate, but remember that the reason the yield curve inverted is that the standard variable rate is likely to become cheaper still before the end of the five year fixed rate period.
The best reason to lock in your rate is certainty. When fixed rates become less expensive than variable rates, you can lock in a rate that you know you'll be comfortable repaying into the future. You'll have the comfort of knowing your repayments will remain the same, regardless of what happens to the standard variable rate. Choosing to fix your loan should be a decision made because you've assessed the repayments and want the certainty that comes from knowing they won't change, not because you think you can outsmart the market.
Compare Fixed Rate versus Variable Rate
More guides on Finder