TPG FTTB plans
TPG's Fibre to the Building broadband provides high-speed fibre Internet on its own network.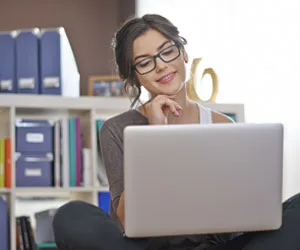 Fibre connection
$59.99/month
Pay-as-you-go local, national and mobile calls
90Mbps typical evening speed
Before you sign up:
TPG's FTTB plans are only available to very specific addresses in metropolitan areas. You'll need to input your address in TPG's address checker before you sign up for a plan.
Compare TPG's FTTB plans below
As our upload and download requirements increase, it's important to have the internet speeds required to keep up with the demands of growing online applications and movie streaming. TPG has a Fibre to the Building (FTTB) network rolled out to selected apartment blocks around metropolitan Sydney, Melbourne, Adelaide, Brisbane and Perth to bring Fast (nbn100) connections to residential buildings at a very competitive price.
Because TPG owns the infrastructure, it is able to offer plans at a cheaper rate than most NBN plans, while also delivering speeds similar to the National Broadband Network. However, the availability of TPG's network is smaller than the NBN, so you'll need to check whether you can access the TPG network on TPG's website. If you aren't covered yet, the NBN is going to be your best option for high-speed broadband - and you still might be able to get FTTB. We've written about the NBN multi-technology mix as well as NBN speeds to get you up to date on all the details.
All of TPG's FTTB plans come with a phone service included in the price, with different pricing tiers for unlimited call phone inclusions. All plans also come with a dual-band, 802.11ac compatible modem.
---
Latest broadband headlines
Related Posts
Lower your household bills