Telstra NBN plans & bundles
Explore NBN plans and bundles from Australia's most well known Internet provider.
We're reader-supported and may be paid when you visit links to partner sites. We don't compare all products in the market, but we're working on it!
Start comparing Telstra's NBN plans below
Telstra's NBN plans explained
Telstra has three straightforward NBN plans on offer for customers who need a broadband connection:
NBN25. 500GB of data for $75 per month. Typical evening speed of 25.00 Mbps.
NBN50. Unlimited data for $90 per month. Typical evening speed of 50.00 Mbps.
NBN100. Unlimited data for $90 per month. Typical evening speed of 100.00 Mbps.
All of Telstra's NBN plans come as month-to-month contracts and include 3 months' free access to Foxtel Now, 20,000 Telstra Plus points, a Telstra Smart Modem and access to the Telstra Air national WiFi network. The $99 connection fee is waived if you purchase your plan online.
Telstra NBN review: What we think
As with most of its services, Telstra charges more for its NBN services than other providers on the market. In return, you get the comfort and reliability of a major provider, plus a bunch of features to boot.
Chief among these is the included Telstra Smart Modem, which provides free 4G mobile back-up data in the event that the NBN goes down, so you have an uninterrupted connection. The laundry list of other extras isn't bad, either, if you'll make use of them.
As far as plan performance goes, Telstra's typical evening speeds are well among some of the highest on the market, especially its NBN50 and NBN100 plans. If you can afford to spend extra on your Internet bills you probably won't be disappointed with Telstra. Just be aware that almost every other option will be cheaper.
What's the Telstra Smart Modem?
For new customers signing up to Telstra, you'll get an NBN plan with 4G back-up included. The Telstra Smart Modem has 4G backup from Telstra's mobile network built into it, not only giving you an automatic backup should the NBN have problems but also letting you hop online the moment you plug it in.
You can also set up the Smart Modem to send you SMS or email notifications when it switches over to the back-up network, so you can stay informed of what's happening. The modem is valued at $216, but you get it for free so long as you stay with Telstra for 24 months.
What is Telstra TV
Telstra TV is a separate service that gives you access to Netflix, Foxtel Now, Kayo and other streaming services. It also allows for recording, playback and pausing of live TV for up to 30 minutes of footage.
You can either purchase the Telstra TV service by itself or bundle it with your NBN Internet plan for an extra $9 per month over 24 months (total value $216).
What is Telstra Air?
Telstra Air is a national Wi-Fi network that all Telstra customers with eligible services can access, including those with NBN plans. You'll not only be able to get free unlimited data at hotspots all over the country, you'll also be able to access 19 million W-iFi hotspots overseas through its Fon partnership.
You'll need to activate your service in order to access Telstra Air.
How does Telstra Plus work?
Telstra Plus is Telstra's rewards program for its customers. You earn 10 Telstra Plus points for every $1 you spend on a service. You can redeem these points in-store for discounts on devices, accessories and more at the Rewards Store. You also get membership benefits including discounted movie tickets, sports tickets and others.
How do Telstra's NBN plans compare?
We've taken Telstra's middle NBN50 plan to see how it stacks up against a couple of other similar options in the market.
As previously mentioned, Telstra is often one of the more expensive NBN options on the market. With other rivals, you'll get similar, if not better, speeds for a lower price. That being said, these other NBN plans usually don't offer the same amount of extras as Telstra, so it's really up to you whether you'll get much out of Telstra's extra features.
If you'd like to compare Telstra's NBN plans against other available plans, you can use our NBN search engine and adjust the filters to what you're looking for.
Frequently asked questions
Do I need to buy a new modem to sign up to Telstra?
You will get a Telstra Smart Modem sent to you as part of your purchase of any of its NBN plans. The modem is free if you stay with Telstra for 24 months, but you'll have to pay off the rest of its cost if you leave before then. This is equal to $9 for each month remaining, so if you cancel at 20 months in, you'll have to pay 4 x $9 = $36.
Do Telstra's NBN plans include calls?
Yes. You get a home phone line with standard national and mobile calls inside Australia at no additional cost.
What happens if I exceed my data allowance?
If you go over your data allowance on a limited data plan, your broadband speeds will be lowered to just 256Kbps until the start of the next usage period.
---
Latest broadband news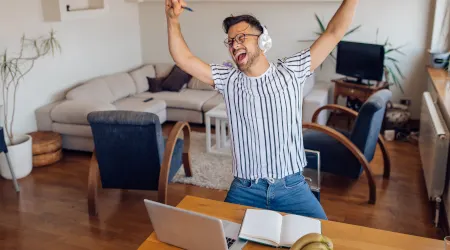 Snag yourself the cheapest NBN 50 plan with our Finder exclusive offer.
Read more…
Telstra slashes the prices of its NBN 250 and NBN 1000 plans by $50 per month for the first 6 months.
Read more…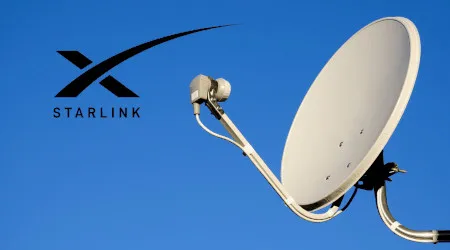 You can now sign up if you live in certain parts of NSW or VIC – find out how much it'll cost you to get started.
Read more…
More guides on Finder
Get the best deal on your Internet plan