How to refinance your personal loan
Find out how refinancing works and if it can help save you money.
We're reader-supported and may be paid when you visit links to partner sites. We don't compare all products in the market, but we're working on it!
If you're struggling with multiple loans or you qualify for a better loan offer, you can use refinancing to consolidate your personal loan debt and help reduce the cost of your repayments.
See if refinancing is right for you and compare loan options below.

What is personal loan refinancing?
Personal loan refinancing is when you take out a new loan, preferably with better terms, and use it to pay off existing loan debt.
If you qualify for a loan with a lower interest rate than your current personal loan, refinancing might help to save you money. Refinancing to a more competitive rate may lower your monthly repayments and/or your total interest repayments over the course of the loan.
You can also use refinancing to consolidate multiple debts into a single monthly repayment.
Note: Personal loan interest rates have dropped as a result of COVID-19. If you currently have an outstanding personal loan account, you may find that you are eligible for a lower rate loan.
How does it work?
Refinancing a personal loan works in much the same way as refinancing a home loan. You apply for a new loan, which covers the amount you have left to pay on your current loan(s) and use the funds to pay off the existing debt. Some lenders can organise the funds to be paid directly to other lenders on your behalf.
You will still have the same amount of debt but will be saving money if the new loan offers better terms, lower fees or a reduced interest rate than your existing loan.
Is refinancing a personal loan a good idea?
If your credit score has recently improved and you qualify for a lower rate, refinancing a personal loan could potentially save you money over the course of the loan.
If you have multiple debts, refinancing to a single monthly repayment may save you time and money and allow you to budget more effectively.
However, you should always consider all variables before refinancing. Take into account any fees from all loans concerned, such as early exit penalty fees or establishment costs, as these might offset the savings of a lower interest rate.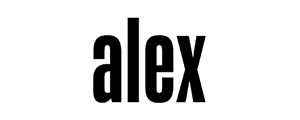 Alex Personal Loan
Low interest rate from 5.49% p.a.
No manual paperwork
Use for various purposes

100% confidential application
Alex Personal Loan
Alex offers personal loan with a variable interest rate from 5.49% p.a. No manual paperwork needed.
Interest rate: 5.49% p.a.
Comparison rate: 5.49% p.a.
Interest rate type: Fixed
Application fee: $0 (Waived $295 establishment fee)
Minimum loan amount: $2,100
Maximum loan amount: $30,000
Compare the personal loan refinance options below
How to compare personal loans
When considering whether to refinance, you'll want to compare your existing debt to other loans with better terms. While finding a lower interest rate is obviously a good first step, it's not the only important factor to focus on. Other methods of comparing loans include the following:
Fees

Look at ongoing fees and repayments as well as loan establishment costs. A loan with a low interest rate, but high fees, may end up costing you more than your existing debt. You can get an idea of fees by checking the personal loan comparison rate, but you should also read the terms and conditions thoroughly. It's also a good idea to check whether your existing debts have any early exit penalties as these might counter some of the potential savings that you'll make by switching.

Additional features

Consider the additional features of a loan to make sure they suit your needs. For example, if you sometimes make additional repayments, you should confirm whether this is allowed with the new loan. You may also want to consider whether you'd want your new loan to feature a redraw facility.

Fixed or variable rate

Would you prefer to have a personal loan with a fixed or variable interest rate? If you are refinancing from a fixed rate personal loan to a variable rate personal loan, you may save money as long as the variable rate lasts, but this rate could change and you may discover you would have been better off staying with your original loan.

Physical locations

Many neobank and non-bank personal loan lenders don't have branches. Therefore, if you're someone who'd prefer your lender to have a physical branch that you can visit if you ever have any issues or queries, this is something you might want to take into consideration when switching to a new loan.
How to choose a bank/lender for refinancing a personal loan?
The key to choosing the right bank or lender when refinancing a personal loan is doing your research. It is worth noting that many non-bank lenders offer personal loans with lower rates than more traditional banks. Though this will vary from lender to lender.
While which specific lender that you opt for will depend on your preferences and circumstances, it's still good to get an idea of what different types of lender are available on the market. Different types of lenders you can choose for a personal loan include:
Traditional banks. Traditional banks, also sometimes referred to as "bricks-and-mortar" banks are the most traditional form of personal loan borrowing. Bigger banks often require excellent credit histories. They may also require security when it comes to personal loans.
Neobanks. These lenders source their own funding and make a margin on the difference. Often, neobanks will offer personalised interest rates to customers based on their financial circumstances and credit scores.
Credit unions and building societies. These financial institutions, also known as "mutuals", are member-owned and not-for-profit, so any profits earned are put directly back into products and services.
P2P lenders. P2P lenders facilitate a platform where investors finance a portfolio of personal loans and earn interest on what they lend. Borrowers of P2P loans are given an individual rate based on their credit score.
Can I refinance with the same lender?
Often, lenders do not refinance loans that they originally gave out. However, if you know that your lender is offering a better deal to new customers or that you can qualify for a lower rate with your lender's competitor, you may be able to negotiate a more favourable rate.
Essentially, your current lender probably doesn't want to lose your future interest payments by you paying out of the loan early. Therefore, it's a good idea to see what it may be able to offer. However, it's important that you do your research first to ensure you have a good negotiating standpoint in regard to better deals, before contacting your lender.
Why should I refinance?
There are a few reasons why people choose to refinance their personal loans:
Your credit rating has improved. If your credit rating has improved, you may qualify for a loan with better terms and a lower rate than your current loan(s). It is always a good idea to keep an eye on your credit score; if you notice an improvement, it might be time to consider refinancing.
You've found a better deal. If you think you've found a better deal, it might be worth using a personal loan repayment calculator, such as the one below, to compare the two loan options and see if the move will be worth it.
You're consolidating debt. If you're refinancing a personal loan to consolidate your debt then you will need to do a few more calculations. First, you should calculate the total monthly repayments for each of your existing loans. This should include fees, rates and any other charges you incur from your loan. You should then compare this figure to what you can expect to pay for the new consolidated loan. Using a personal loan repayment calculator can simplify this process.
Does refinancing your personal loan hurt your credit score?
Refinancing can hurt your credit score in some circumstances and it can improve it in others. Take a look at some of the ways refinancing can potentially harm and benefit your credit score:
How it can benefit your credit score
Fewer open accounts. If you're taking out a new loan to refinance multiple personal loans, your credit score could improve, because you'll have fewer open accounts with outstanding balances.
Meet your repayments. If you make your repayments on time, your credit score will improve – this is the biggest contributing factor towards your credit score.
How it can harm your credit score
Multiple applications. If you apply for multiple new personal loans, you may find that your credit score takes a hit.
You don't meet your repayments. Defaulting on a new loan will have a negative effect on your credit score.
Will you save by refinancing your personal loan?
Saving money by refinancing your personal loan is (pretty much) the name of the game. Therefore, it's important to ensure that you are saving money by changing your loan. If you've found a loan that you think suits your needs, compare it side by side with your existing loan in the loan comparison calculator below.
5 steps to refinance a personal loan
Compare your personal loan options: Take a look at what personal loans are available to see if you can get a better deal.
Calculate the costs of refinancing: Include break and exit fees and the establishment fees for your new loan to ensure it will be worth your while.
Apply for the new personal loan: If you meet the criteria for the new personal loan, submit your application. You may have to note that your loan purpose is to refinance or consolidate.
Pay off your current loan with the funds from the new loan: In the case of some debt consolidation loans, the lender may be able to arrange this for you. However, many personal loan lenders deposit funds directly into your current account, meaning you will need to organise paying off your existing loan yourself.
Make sure the old loan is closed: Confirm with your previous lender that your loan account is closed and you have no balance outstanding.
What are the costs of refinancing a personal loan?
Banks and lenders don't want you jumping ship every time you see a cheaper rate from a competitor, which is why refinancing can come at a cost.
Fees to take into account when calculating the costs of refinancing include the following:
Application fees could set you back as much as $300, so confirm if you will be charged a fee on the new loan.
Early repayment fees are sometimes charged by lenders and can put a considerable dent in the savings you could make from switching.
Ongoing fees are also a cost that should be taken into consideration. These fees can add up quite quickly and may offset a lower rate offered by the new loan.
When determining the value of refinancing, remember to take all aspects of both loans into consideration.
More guides on Finder