SocietyOne Unsecured Personal Loan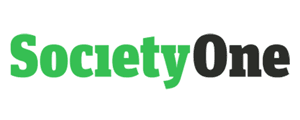 SocietyOne Unsecured Personal Loan
From
7.50 % p.a.
fixed rate
From
9.51 % p.a.
comparison rate
A and AA grade borrowers
Must be employed
Min. loan amount $10,000

100% confidential application
SocietyOne Unsecured Personal Loan
Borrow from $10,000 and benefit from no ongoing or early repayment fees. You'll receive a fixed rate between 7.50% p.a. and 20.49% p.a. based on your risk profile.
Interest rate from: 7.50% p.a.
Comparison rate: 9.51% p.a.
Interest rate type: Fixed
Application fee: from 3% of loan amount
Minimum loan amount: $10,000
Maximum loan amount: $50,000