Finder makes money from featured partners, but editorial opinions are our own.
Guide to pre-approved personal loans
A conditionally approved personal loan means you are likely to be approved for the loan after you pass a final check by the lender.
Conditional approval for personal loans is when a bank or lender (that you have an account with or have borrowed money from before) determines that you qualify for a loan. This saves you from having to submit a formal loan application that can damage your credit score if rejected.
The pre-approval process varies between lenders, but generally it requires less documentation than a hard application. Pre-approval is a conditional form of approval based on your meeting of a lender's basic eligibility criteria; however, full loan approval is often dependent on your credit rating and personal circumstances. It is important to note that pre-approval does not guarantee that you will qualify for a loan that you want to apply for.
Compare personal loans that offer pre-approval
How do pre-approved personal loans work?
Pre-approved personal loans work by giving customers an indication that they are likely to be formally approved for a loan based on their eligibility. In some cases, pre-approval for personal loans can give customers an indication of what their repayments might be as well as what interest rate they can qualify for.
To arrange pre-approval, you will have to submit a preliminary application form to a lender. Pre-approval is a conditional form of approval for personal loans, with conditions that vary from lender to lender, and it usually lasts for 3 to 6 months.
A common type of loan pre-approval is for the purchase of a vehicle: also known as a pre-approved car loan. Certain lenders may agree to provide you with a loan amount based on your eligibility but will only release the funds when you actually purchase the vehicle. This prevents borrowers from using the funds for any ulterior purpose. You may need to meet certain conditions to secure the loan. For example, you may need to purchase a vehicle of a certain value. A lender may also choose to transfer the funds to the car dealer directly and not to your bank account.
Another type of pre-approval is where you submit part of an application form, and the bank or lender approves your loan pending supporting documentation.
Which lenders offer personal loan pre-approval?
What you should know about the pre-approval process
The following process is for when you're seeking a pre-approved personal loan:
Fill out a preliminary loan application and provide the relevant documents stipulated by the lender concerning your finances.
The lender will review the documents provided in the preliminary assessment.
The lender provides a quote, highlighting the amount it's willing to provide, along with the interest rate you're likely to be charged on the loan.
Please note that if you have received communication from your current bank that you've been pre-approved for a personal loan, then this process does not apply to you. Your bank has used information available to determine whether you may be eligible for one of its products.
In many cases, pre-approvals take place online within just a few minutes. This is because it may be an automated process, and the lender and its credit assessment team/insurer has not evaluated the pre-approval. It is not a formal loan approval. For this reason, the lender is under no obligation to approve your loan once you submit the completed application. Be aware that on-the-spot approvals are often nothing more than indications.
What types of personal loan pre-approval are there?
Conditional approval for existing customers. Banks tend to have large amounts of data on their customers, enabling them to pre-approve people for their products. Your bank may notify you of these pre-approvals by email or post or by advertised products that appear on your online banking page.
Self-sought pre-approval. Many lenders offer pre-approval with personal loans, especially car loans, to help borrowers check how much they can borrow without submitting a formal application. Pre-approved loans give you a good indication of how much you will need to repay.
Bad credit pre-approval. Bad credit borrowers can also receive pre-approval from lenders. Loan applications may negatively affect your credit rating further, so pre-approval to borrowers already suffering from a poor credit history might find this process beneficial. However, be sure to check the nature of these offers prior to accepting, as several less-than-reputable lenders operate in this space.
How do pre-approvals affect borrowers?
When banks send out unsolicited pre-approvals, it can encourage people to take out loans or credit that they may not need. Just because you are eligible for a loan doesn't mean that you should necessarily take one out.
If you seek out pre-approval yourself, it can help you to feel more confident when making a purchase. You'll know that a lender is likely to lend you the funds you need. In addition, pre-approved loans give borrowers an estimate of their purchasing limits and the rate they may be offered. It can also speed up the loan application process.
Want to be pre-approved for a car loan?
Example: Owen is offered a personal loan
A few years ago, Owen took out an unsecured personal loan with his bank to buy a second-hand car and take a holiday. He'd been repaying it over the past 4 years and was coming close to paying the whole loan back. One day, he received an email from his bank offering another personal loan. The email mentioned that not only had he been making his repayments on time, but that his financial position meant he had been conditionally approved for another personal loan.
Owen was in a good financial position. He had a joint savings account with his partner as they were both saving for their first home and had approximately $30,000 in savings. Apart from his personal loan, he had no other credit products with his bank and no other debts. He considered the email and while the offer for the personal loan was tempting, Owen was happy to be almost out of debt. He also didn't need to finance anything else. He declined the offer and continued to repay his loan.
* This is a fictional, but realistic, example.
How do banks and lenders identify customers they need to target with offers of credit?
Banks and lenders possess a lot of information about their customers. Banks are businesses, and they use this knowledge to promote their various products and services for you to purchase. If you have an account with a particular bank, it will often be aware of everything from your earnings to your expenses as well as your interests and spending habits. Based on this information, it will be very easy for the bank to make enticing offers to catch your attention. This is the reason that banks often send mail-outs, emails or even phone calls regarding new products and conditional approvals to their customers.
What documents do you need to submit to the lender to obtain pre-approval?
Pre-approval processes will vary from lender to lender. Some lenders may require the following:
A completed and signed application form
Identification documents
Proof of employment and/or income (for example, payslips, tax returns, etc)
Proof of expenses
Details of assets, liabilities and debts (for example, credit cards, loans, etc)
Please note that some lenders may check your credit file prior to pre-approval, and some may not.
What are the conditions I need to meet to be pre-approved for a personal loan?
Lenders can provide pre-approvals based on the following conditions:
Your personal and financial details have been verified.
Your financial details ascertain that you are able to pay back the loan.
You've provided the lender with all the relevant information required in order to verify deposits, securities, assets, income and liabilities.
Meeting these conditions does not guarantee pre-approval for a personal loan. Lenders may decline applications for any of the following reasons:
You haven't supplied the proper documents for validating your income.
You have a low credit rating or there are defaults on your credit history.
There are numerous enquiries on your credit file.
There have been changes in your personal circumstances (for example, a change of job).
There have been changes in the policies of the lender after offering the pre-approval.
The interest rate has increased, making you no longer eligible.
Your pre-approval has expired.
Things to watch out for
Pre-approvals are often marketing tools used by banks and other lenders. While they can give you access to credit that you may need, they can also encourage you to take out unnecessary loans and trap you into debt.
Having pre-approval does not mean that a lender will readily give you the funds that you require. Lenders often have an approval process that is much more rigorous than a pre-approval process. If you don't clear the formal personal loan approval process, you could potentially find yourself in a sticky situation, with a black mark on your credit history. Always do your own research, and consider your personal circumstances carefully before submitting a formal loan application.
Why compare personal loans with Finder?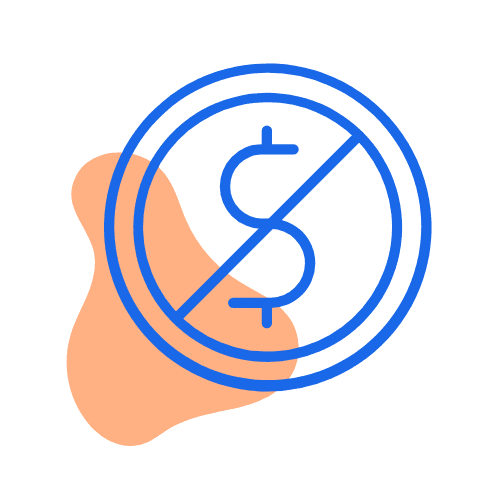 We're free
Our personal loan comparison is completely free to use. There are no costs at all for you to use our database to find a better deal. Better still, we regularly run exclusive deals that you won't find on any other site.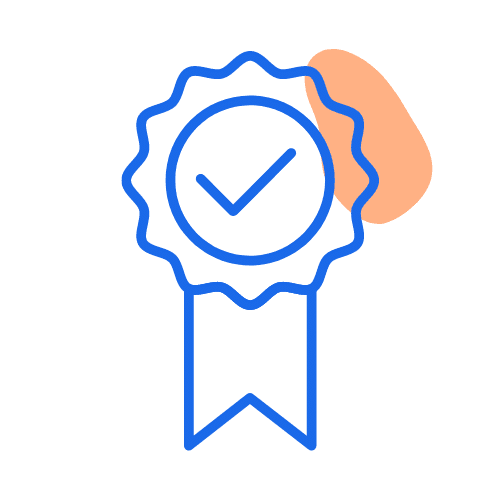 We're experts
We've researched and reviewed hundreds of loans as part of our
Finder Awards
. Our database and tables are always up-to-date and our in-house experts regularly appear on Sunrise, 7News and SBS News.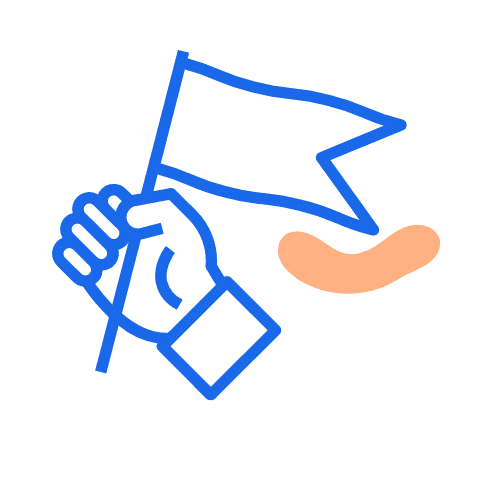 We're independent
We are independently owned and have a mission to help Australians make better financial decisions. That means our opinions are our own and you can compare nearly every personal loan in Australia (and find a better deal).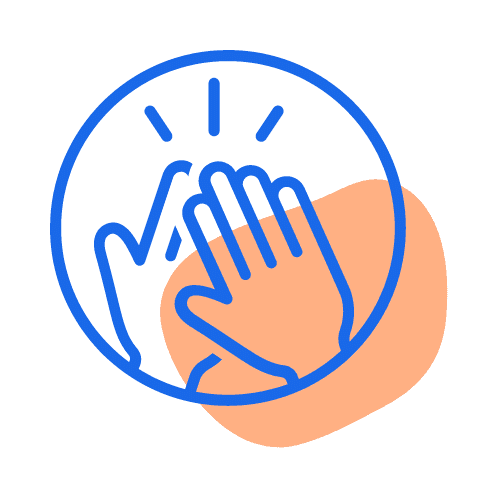 We're here to help
Since 2014, we've helped 300,000+ people find a personal loan by explaining your options simply. You don't need to give us any details to use our comparison. We're here to help you make a decision.