Finder makes money from featured partners, but editorial opinions are our own.
Jet Ski Financing
A jet ski loan can be secured with the jet ski itself, which means lower interest rates and cheaper repayments.
Rate dependent on risk profile
If you're looking to purchase a jet ski, there are a number of loan options available. Some lenders offer loans specially designed for jet ski purchases, but there are also other secured and unsecured options.
Compare Jet Ski loan products below:
How much do jet skis cost in Australia?
The cost of a jet ski varies greatly depending on the model, age, hours ridden and whether it's new or used. At the lower end, a used jet ski could cost around $2,000. A higher end new jet ski could cost up to $17,000. And then there are a number of other expenses you need to consider. These include registration, insurance, personal watercraft trailers, accessories such as life jackets, clothing and gear, ski covers, anchors, etc. All this could set you back a pretty penny, not counting ongoing costs such as servicing, maintenance and repairs.
How can I finance the purchase of a jet ski?
There are a number of ways you can buy a jet ski on credit. These include:
Specialised jet ski finance. Some specialised lenders offer tailored products designed for the purchase of a jet ski. These may have a structure similar to dealership finance. If so, you will be required to pay a balloon payment at the end of the loan term, allowing you to keep your monthly repayments low. You can find these loans online through speciality lenders, or by applying for finance when you purchase your jet ski.
Unsecured personal loans. An unsecured loan does not require an asset as collateral. Because of this, the interest rates are higher and borrowing amounts smaller. The funds for an unsecured loan can be used for anything, including the purchase of a jet ski. Borrowing amounts range from $1,000 up to $50,000, with terms up to 7 years. How much you can borrow will depend on your income and ability to repay the loan. You will need good credit to apply for this loan.
Secured personal loans. A secured loan requires an asset to be put up as loan security. Some lenders may allow you to use the jet ski as security for the loan. Secured loans generally come with lower interest rates and higher borrowing limits. But if you default on the loan, your asset can be repossessed. You can borrow from $1,000 up to $100,000 with a secured loan.
Peer to peer personal loans. A peer to peer or P2P loan is when you borrow money from an individual or a group of investors. P2P lending sites match investors to borrowers. Unlike traditional lenders, P2P lending has a more flexible lending criteria. This means that lenders are more open to funding loans for borrowers with less than perfect credit scores. They do this by offering interest rates personalised to the borrower and their risk profile. These loans can either be secured or unsecured.
Buy now, pay later. Some retailers may offer buy now, pay later services. This allows you to pay for your purchase in interest-free instalments. The loan terms are generally short, and if you don't make your repayments within that time, you may have to pay late fees. You can check with the retailer to see if it offers this option.
What is a balloon payment?
A balloon payment is a lump sum you pay the lender at the end of your loan term. This money will cover the remaining cost of your loan. With balloon payments, your monthly repayments are small. In return, you make a balloon payment at the end, which may be a percentage of your total loan amount. If you're opting for a balloon payment, make sure you check if it will end up costing you more in the long run. It may be cheaper to pay higher monthly payments than a lump sum at the end. Additionally, it's a big payment, so you need to make sure you have the finances for it. You can read more about it here.
How do I compare jet ski loans?
To find the right loan for you, keep an eye out for the following:
Monthly and total costs. You need to consider how much the loan will cost you, inclusive of interest and fees. Comparing interest rates is a good way to check if the loan is competitive. But you should also keep an eye on fees and the comparison rate. The latter takes into account interest and the fees you will be charged, and will give you an indication of the true cost of the loan. Some of the fees include establishment fees and monthly or annual ongoing account maintenance fees. Once you've accounted for the cost, you then need to consider whether you can afford the loan. Look at what your monthly repayments are, and whether they sit comfortably in your budget. Also consider how much taking out a loan will cost you at the end of the term.
Balloon payment or deposit. You should look into whether you'll be required to pay either. This will affect the size of your repayments, so make sure you take this into account.
Loan term. Your loan term is how long you have to repay the loan. The length of the term will affect how high your repayments are. That is, with a short term, you can expect higher monthly repayments. But with longer terms, you pay more in interest and fees. You can use a personal loan calculator to get an idea of what your repayments will be with different loan terms.
Loan amount. Lenders have set minimum and maximum lending amounts. Make sure the amount you need is on offer from the lender.
Eligibility. Lenders have specific requirements the borrower must meet. These include income and credit score. You should check if you're eligible for the loan before applying.
Loan features. If there are specific loan features you would like to have, make sure to check which loans offer it. This can include early repayments, early exit without penalty and redraw facilities.
Turnaround time. Check how long the lender takes to approve the loan and transfer the funds to you. If you need your funds within a certain time, make sure the lender is able to accommodate this.
Can I get a jet ski loan if I have bad credit?
When it comes to loans, most lenders prefer borrowers with clean credit histories. Depending on the type of loan you apply for, there may be some wiggle room. Some lenders, like P2P lenders, are more lenient. You may also be able to secure the loan with the jet ski and so qualify for the loan. Do keep in mind that bad credit personal loans generally cost more. If the lender offers risk based financing, that means they will adjust their interest rates based on how risky they think you are. If you have good credit, your rates are likely to be lower. Bad credit borrowers can expect higher interest rates.
What should I avoid?
Payday loans. While it might be tempting to apply for quick finance via a payday loan, these loans are exorbitant. They should only be used in case of a financial emergency, and the purchase of a jet ski does not count as one. Typically, for a payday loan of $5,000, you have an establishment fee of $400 and interest up to 48% of the loan amount. This could potentially lead to financial problems and spiralling debt.
Getting into debt you cannot afford. Check the cost of the loan and make sure you can afford it. You should be able to comfortably include your repayments in your budget. You should also avoid borrowing more than you need.
Disreputable lenders. Unfortunately, there are disreputable lenders that offer what appear to be attractive rates or financing for bad credit applicants. You should be wary of any offer that seems too good to be true. It's best to check if the lender is reputable and what their history is. You should check the lender's website and make sure they're a reputable company, and if they're registered with ASIC. Plus, they should be easy to contact.
Multiple applications. Every loan application shows up on your credit report. Several applications within a short period can have a negative impact on your credit score. This can make it harder for you to get a loan in the future. Select a single loan that you're eligible for and that suits your needs and apply with that lender.
Long-term repercussions and legal issues. Once you sign a loan agreement, you are bound to its conditions. You will have to pay the loan and all the fees. Keep in mind that for unsecured loans, the lender can initiate legal proceedings against you if you don't repay the loan. It can also report the debt to a credit reporting body like Equifax and use the services of a debt collector. For secured loans, your asset could be repossessed if you default.
How can I apply for a jet ski loan?
🤔 Work out what type of finance you need, how much you need to borrow and what you can afford.
🔎 Start comparing lenders and loan products. Don't forget to compare interest rates, fees and eligibility criteria. You can use Finder's comparison table to help you.
✅ Select a lender. Click "Go to site" to be directed to the lender's page, or "More info" if you want to read about the lender.
🖨️ Organise and prepare the required documentation. This will make the application process easier.
📱 Apply. Most lenders have their applications online.
Why compare personal loans with Finder?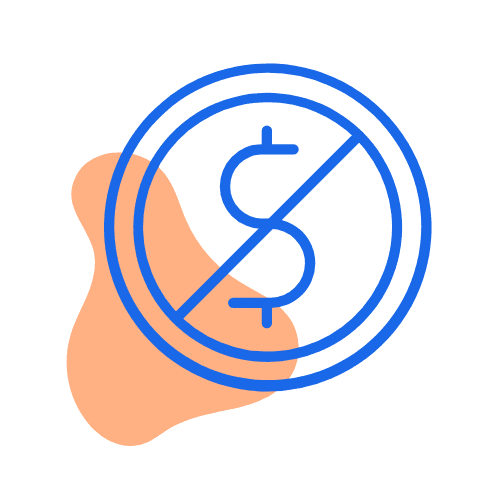 We're free
Our personal loan comparison is completely free to use. There are no costs at all for you to use our database to find a better deal. Better still, we regularly run exclusive deals that you won't find on any other site.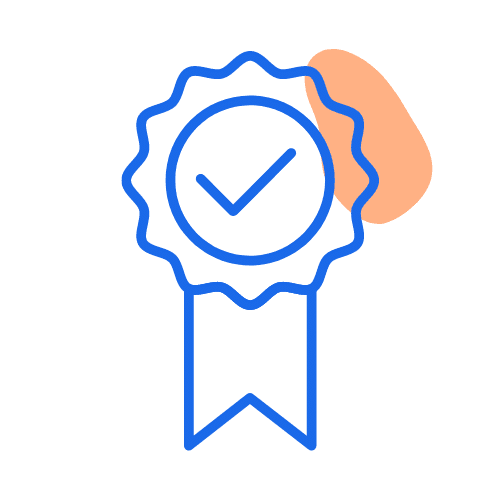 We're experts
We've researched and reviewed hundreds of loans as part of our
Finder Awards
. Our database and tables are always up-to-date and our in-house experts regularly appear on Sunrise, 7News and SBS News.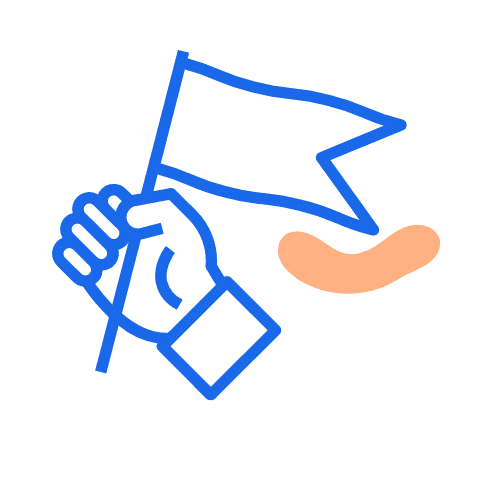 We're independent
We are independently owned and have a mission to help Australians make better financial decisions. That means our opinions are our own and you can compare nearly every personal loan in Australia (and find a better deal).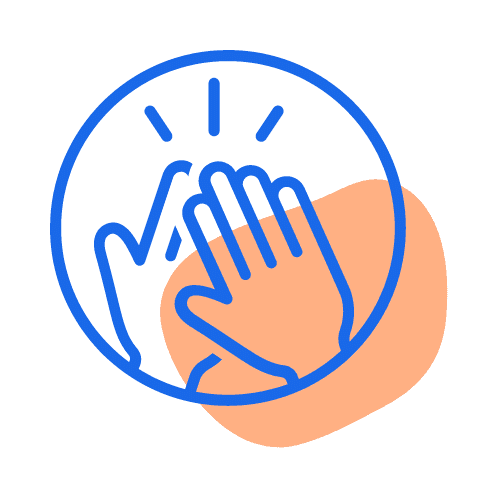 We're here to help
Since 2014, we've helped 300,000+ people find a personal loan by explaining your options simply. You don't need to give us any details to use our comparison. We're here to help you make a decision.