Powerclub: Electricity plans
Want to become a Powerclub member? NSW, QLD, VIC, SA and ACT residents can get access to wholesale electricity prices by paying an annual fee.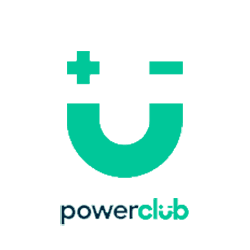 Is Powerclub right for me?
What does Powerclub offer? Electricity in New South Wales, Queensland, Victoria, South Australia and the Australian Capital Territory.
Product highlights: Members get access to wholesale energy rates and the chance to vote for the Board of Directors. You can also keep track of your electricity with the Powerwatch app and avoid bill shock with the Powerbank energy wallet.
Watch out for: You'll have to pay both an annual membership fee and a small daily fee based on your energy use.
---
Powerclub electricity
As a relative newcomer to the energy market, Powerclub launched with hopes of changing the way Australians buy electricity. The retailer claims to help customers save money by giving them access to wholesale prices.
Instead of charging set rates like most electricity retailers, Powerclub allows you to become a member by paying an annual fee. Once you're a member, you'll pay rates based on wholesale electricity rates which are updated every 30 minutes. This means you'll be paying more accurately for what you use. However, to get the most accurate prices, you'll need to install a smart meter.
Powerclub claims not to profit from customers' energy use and any excess revenue is returned to members or reinvested. Members can also vote to elect representatives in the Powerclub Board of Directors to get more of a say in how the company operates.
In addition to an annual fee, Powerclub charges a small daily supply charge based on the amount of energy you use.
| State | ⚡ Electricity | ♨️ Gas |
| --- | --- | --- |
| NSW | ✅ | ❌ |
| VIC | ✅ | ❌ |
| QLD | ✅ | ❌ |
| TAS | ❌ | ❌ |
| ACT | ✅ | ❌ |
| SA | ✅ | ❌ |
| NT | ❌ | ❌ |
| WA | ❌ | ❌ |
---
Can I get solar power?
Yes, if you have solar panels, Powerclub pays you the wholesale value of what your solar system exports back into the grid. However, it doesn't install solar panels so if you don't already have a system you'll need to arrange installation.
Your feed-in tariff is based on estimated wholesale prices. After each year, your wholesale export value is reviewed against your feed-in tariff and if the value is higher than what you were paid, Powerclub will pay you the difference.
You can keep track of your energy use through the Powerwatch app and control when your solar power is exported to make the most of high wholesale prices.
Can I get GreenPower?
No, Powerclub doesn't offer any GreenPower options.
---
How does the Powerbank work?
Another unique feature is the Powerbank, a bill smoothing program every customer is automatically enrolled in. With the Powerbank, you pay a deposit when you sign up. The amount you need to deposit depends on your estimated energy use and if you choose to switch providers, you'll get your initial deposit back.
Your Powerbank helps smooth your electricity bill by covering spikes in electricity costs. When wholesale prices are low, your Powerbank balance will be replenished so you can avoid surprises on your energy bill.
You can monitor your usage and Powerbank balance through the free Powerwatch app, as well as get tips on how to reduce your energy use.
---
How can I pay my bills?
Powerclub only offers one method for bill payments:
---
Why consider Powerclub?
Wholesale prices. As a member, you'll get access to wholesale rates. If you have a smart meter, your rates are updated approximately every 30 minutes to reflect real-time wholesale prices.
Powerwatch app. With the free app, you can track wholesale rates and get tips on how to lower your energy use during peak times.
No connection fees or exit fees. You can sign up or switch providers at any time without having to worry about paying additional fees.
Estimate your savings. Calculate how much you could save when switching to Powerclub by using an online calculator on its website.
---
How do I contact Powerclub for support?
---
Ready to save on your energy bill? Find out how to switch energy providers
Read more on this topic
Lower your household bills