Electricity and gas providers in NSW
Who's offering cheap rates New South Wales?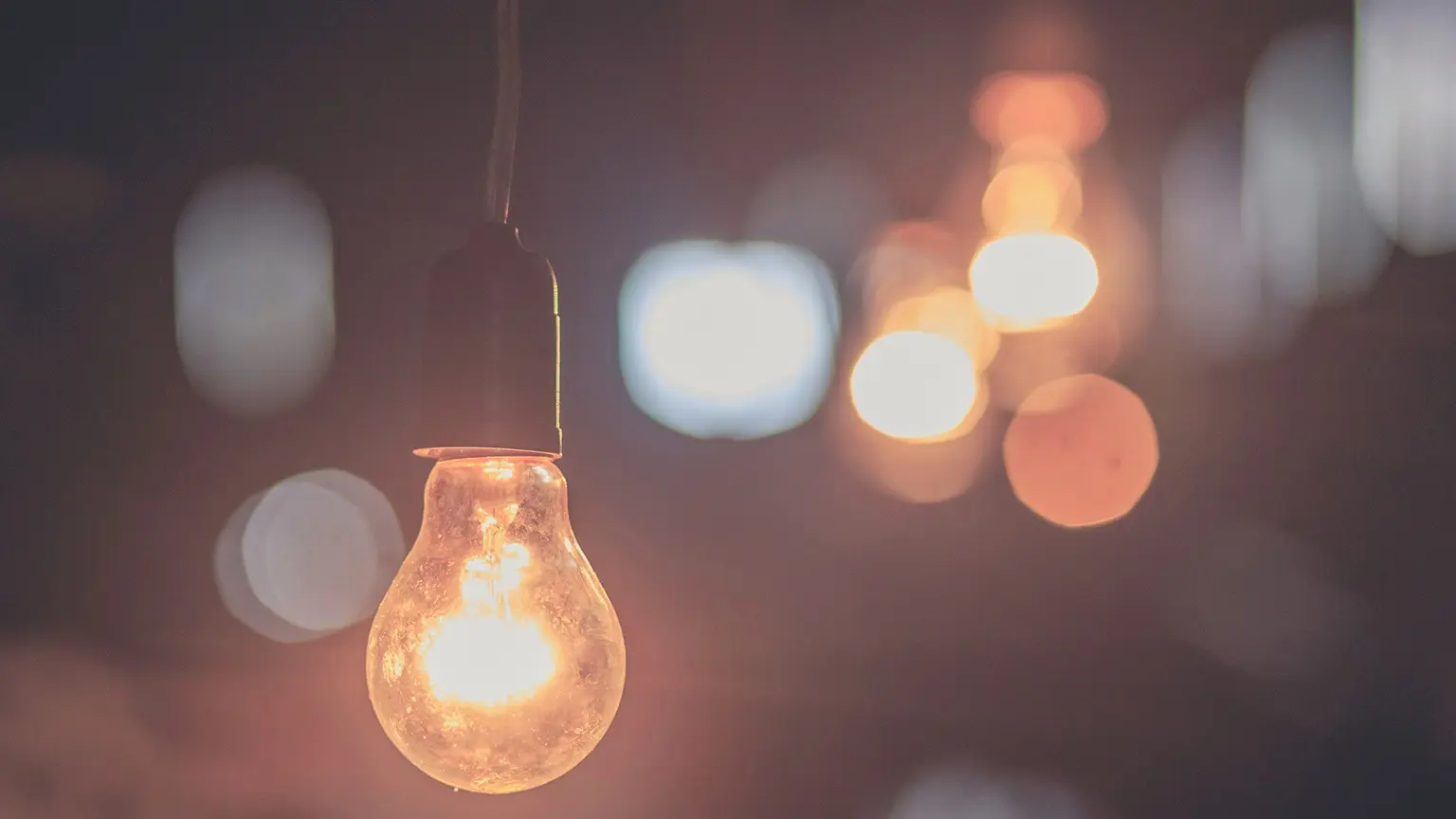 Skip ahead:
Apply for an energy plan from Australia's most popular brands
Cheapest big 3 plans
Methodology: The following pick was made by checking prices of AGL, Origin and EnergyAustralia on our energy engine on 1 July 2020.
The following list is a general guide only and may change at any time. We compared prices based on a residential customer in Sydney NSW (Postcode: 2000) who consumes 3,900 kWh a year on a single rate tariff in the Ausgrid network. The estimated price includes conditional discounts (if any). Any plans with special eligibility requirements are excluded from our picks. Always check the provider's site before applying.


Plans: AGL's Residential Essentials and Residential Seniors Fixed and Origin's Max Saver - Online Special
Stands at: 17% less than reference price
Estimated quarterly price: $303
Between the big 3 retailers (AGL, Energy Australia and Origin), AGL and Origin was tied for the best deal in New South Wales this month, offering power at 17% below the reference price. Note: This competitive pricing above may be the result of state-wide price changes on 1 July 2020, where many providers updated their plans and rates due to changes in the reference price.
Cheap electricity plans in NSW
Methodology: The following list was made using prices found checking our energy engine on 1 July 2020.
The following list of cheap plans is a general guide only and may change at any time. We compared prices based on a residential customer in Sydney NSW (Postcode: 2000) who consumes 3,900 kWh a year on a single rate tariff in the Ausgrid network. The estimated price includes conditional discounts (if any). Any plans with special eligibility requirements are excluded from our picks. Always check the provider's site before applying.
Rates
Cheap gas plans in NSW
Methodology: Our cheapest picks were made using prices found through our energy engine on 1 July 2020.
The cheapest plan pick for this month is a general guide only. We compared prices based on a residential customer in Sydney NSW (Postcode: 2000). Any plans with special eligibility requirements are excluded from our picks. Always check the provider's site before applying.
Rates
Is energy expensive in NSW?
...on average, a household could be charged around $1,170 annually.
When it comes to the average rate you are charged for using electricity, NSW is one of the cheaper states with the average rate being $0.30 per kilowatt hour (kWh).
What does this mean?
Standard household usage in NSW is around 3,900 kWh over a year. This means on average a household could be charged is around $1,170 annually [$0.30 x 3900].
Note: This example is a general guide and doesn't include fixed daily supply charges and other fees. Household usage has been taken from AER's Default Market Offer Prices Report and is based on the Ausgrid Distribution Network.
Who provides energy in NSW?
Business owners can also sign up for plans with Next Business Energy and Blue NRG.
Plans from some of the main energy providers in NSW: What's on offer?
Note: Plan information last checked in July 2020.
AGL - Residential Essential Savers
Simple variable rate electricity with no lock-in contract and flexible billing options. The plan lasts for one year, after which AGL will inform you whether you're being placed on a new energy plan. You can choose between 10% and 100% GreenPower.
Energy Australia - Total Plan Home
The Total Plan offers a guaranteed discount off your energy bill and fixed rates for the first 12 months. Billing is only offered quarterly but there are no exit fees. You can choose between 10% or 100% GreenPower, and have the choice of opting in for complete carbon offsets of your power after 6 months.
Origin - Max Saver
Variable rate electricity with no lock-in contract and a 12 month benefit period. You have to sign up for direct debit payments, online-only communication and billing, and download the Origin app to access this plan. Billed monthly with 25% to 100% GreenPower options available.
Powershop - Shopper Market Offer
Variable rate electricity with no benefit period, flexible billing, and no connection fee when you move to a new property. You get a sizable discount off the rate if you pre-purchase power in the form of Powerpacks from their shop. A 100% GreenPower option is available.
OVO - The One Plan
Variable rate electricity where you must pay by direct debit. Plans are 100% carbon neutral and have 10% GreenPower by default, but you can pay for extra GreenPower if you wish. A monthly billing option is available, and there is no set benefit period.
What types of discounts do energy providers in NSW offer?
In order to find out what discounts are available from the various providers in NSW, we combed through the plans on offer. Here's a summary of discount types you can get in NSW:
Bonus credits. Bonus credits are usually handed out as a sign up incentive, and represent a monetary value that's subtracted from your energy bill.
Pay on time discounts. So long as you pay your bill on or before the due date, you'll receive a certain percentage discount off the total cost. This discount vanishes when you miss a payment or are late.
Direct debit discounts. This discount applies when you pay your bill via direct debit, rather than any other payment method.
Guaranteed discounts. Arguably the best type of discount. Guaranteed discounts apply always and don't require any special conditions.
Remember that many discounts only apply for a certain amount of time known as the benefit period. Once this runs out, the discount expires.
Discount type
Example
Providers that offer the discount
Bonus credits
$75 Credit for online sign up
Up to $40/$240 in bonus credits p.a.
Sumo Saver Credit
AGL
AGL
Sumo
Pay on time discounts
Pay on time discount on total bill
Pay on time discount on total usage
1st Energy, Globird Energy, Sumo, Red Energy, Diamond Energy
Elysian Energy, Enova Energy, Future X Power, 1st Energy
Direct debit discounts
CovaU, Diamond Energy, ActewAGL, Globird Energy, Origin Energy
Guaranteed discounts
Guaranteed discount on total bill
Guaranteed discount on total usage
EnergyAustralia, Powerdirect
ActewAGL, Discover Energy, Origin Energy, CovaU
Other special discounts
Mega Pack
Early Bird Discount
Free Power Bonus
Powershop, Powershop Australia
Lumo Energy
Energy Locals
Last checked December 2019
How does the NSW energy market work?
You might pay your energy retailer but they're not actually responsible for delivering electricity and gas to your home — that's the job of the energy distributor. An energy retailer, on the other hand, buys electricity and gas from the distributor and sells it to you at a higher price. Your distributor might differ depending on where you live in NSW but will be one of the following:
Three distributors maintain the electricity grids in different parts of the state:
| Distributor | Details |
| --- | --- |
| Endeavour Energy | South and west metro Sydney, including the nearby Blue Mountains and the Illawara region |
| Ausgrid | Inner, north, and east metro Sydney and nearby regions |
| Essential Energy | Country and regional New South Wales |
There are also three gas distributors operating in NSW:
| Distributor | Details |
| --- | --- |
| Central Ranges System | Tamworth |
| Jemena Gas Networks | Sydney, Central Coast, Newcastle, Wollongong and areas of country NSW |
| Wagga Wagga Gas Distribution Network | Wagga Wagga and Albury |
How much is the energy rebate in NSW?
The way energy rebates function in Australia is that you'll get a certain amount of money back on your energy bills if you qualify for them. In order to be eligible for such a rebate, you'll usually need to meet a certain requirement such as holding a valid concession card.
Rebates can either be a flat sum or a percentage of your total bill. To see what energy rebates are available, head over to our energy rebate and concession guide and check the New South Wales section.
When are off-peak and on-peak electricity periods in NSW?
When you consume electricity during the day, you'll either be doing it during an on-peak, off-peak, or shoulder period. These distinctions generally only matter if you're on a time-of-use tariff or similar, since a flat usage rate treats the whole day as a single peak period. Otherwise, these periods are defined as:
On-peak. Runs from 2pm to 8pm weekdays. This is the period of highest power use and highest prices.
Off-peak. Runs from 10pm to 7am every night. This is the period where power consumption is at its lowest across the state, meaning prices are lower, too.
Shoulder. All other times that are not peak or off-peak. Prices are typically between those of peak and off-peak power. Not all distributors or retailers use shoulder periods and rates.
How to read an electricity meter in NSW
There are two ways to get your meter read: either you can read it yourself, or a technician will come to take a read for your energy retailer. If a technician is reading it, you don't have to do very much. Simply ensure that they have unimpeded access to the meter when they arrive, and they'll do the rest.
If you want to take a reading yourself, you'll first have to make sure that you can do it safely. Check your meter or meter housing for signs of deterioration, including damage done by water or animals, exposed wires, or burnt or melted parts. After that, reading will depend on what kind of meter you have. There's a full explanation on our meter reading guide.
Clock face meter. Note the number on each clock face from left to right. If a dial is between two numbers, take the lower of the pair. Ignore the additional dial labelled 1/10. Usage is your meter reading minus the reading at your last bill.
Electronic meter. Press the "display" button. It may scroll through several readings — take note of each one.
Smart meter. These record usage in 15- or 30-minute intervals but are unable to be read manually. To check your usage, you'll have to log onto your retailer energy account and request a usage chart.
How often will I get my bill?
In NSW, you'll receive an electricity bill quarterly at bare minimum — that is, every 3 months at least. Some retailers, however, will either send it monthly or let you opt in for monthly bills instead. Here's how a few major retailers handle bill frequency on their major plans.
Origin. Bills are sent monthly on their Origin Max Saver plan. As part of this plan, bills are only sent via email and won't be mailed in paper form.
Energy Australia. Bills are sent quarterly on their No Frills plan, and there's no option for monthly billing. Customers can choose between emailed bills or paper bills at no extra cost.
AGL. Bills are sent quarterly by default on their Residential Essential Savers Plan, but customers can opt in for monthly billing instead. Bills are sent by email or can be mailed in paper form at no extra cost.
How do I connect electricity in NSW?
When you move house, you need to sort out the business of disconnecting your old property and hooking up your new one. You have a few choices when it comes to this:
Use your old provider. If you're keeping the same energy plan when you move, you can just inform your current retailer and let them sort out the switch. However, you may not have access to your current plan at your new address.
Get your landlord or agent to do it. If you're renting, there's a chance that the landlord will be responsible for the energy account at the new property. You can sort the details out with them, letting them handle the connection fee if needed.
Compare online. Moving is a great opportunity to search around for new deals. Whether your old plan isn't available or you just want better prices, comparing online may lead you to an electricity plan that saves you money.
Note that moving house can incur extra fees for switching over your electricity. Energy distributors can charge you both a disconnection fee for your old property and a connection fee for where you're moving in. The table below shows the fees charged by distributors in NSW.
| Distributor | Connection/disconnection fee |
| --- | --- |
| Ausgrid | $12.24 |
| Endeavour | $41.58 |
| Essential | $19.29 |
How to get cheaper energy
Check base rates. When it comes to energy, the single most important number is the rate you get charged per unit of energy. All other factors and discounts aside, a lower usage rate translates into cheaper energy.
Be careful about discounts. Discounts come in two forms: conditional, which only apply so long as you meet the conditions, and guaranteed, which apply no matter what. As a rule, guaranteed discounts are better, but both kinds often only apply for a certain length of time before expiring.
Consider other tariffs. If you tend to use energy a lot during the morning or daytime, you might consider a time of use tariff rather than flat rate. These tariffs split the day into peak and off-peak times, charging way more for peak than off-peak use.
Compare regularly. In many cases, your rates can be changed at almost any time. On top of that, most discounts and benefits only apply for the first year or two of your plan. Compare regularly to make sure you're getting the best deal.
How to compare energy in NSW and find the best plan for you
1. Understand these terms before you compare
If you're in NSW, then you should familiarise yourself with the following terms:
2. Review your personal needs
When comparing electricity deals in NSW, don't be lured in by the cheapest deal; it's not necessarily the best one for you. Look for discounts, special offers or unique plans that suit your needs. To get the right deal for you, ask yourself:
What time of day you use the most amount of electricity and gas (e.g., when do you use the most appliances)?
Are you happy being locked in for longer on a good deal or do you want the flexibility to change regularly?
Do you want a discount for paying via direct debit?
3. Compare plan features
Check for the following terms when comparing NSW plans:
| Feature | Details |
| --- | --- |
| Estimated price | An estimated price is the lowest possible price available based on default usage rates. It should give you a rough idea of how much a plan will cost you. |
| Discounts | Many providers in NSW offer discounts for new customers. This alone can make switching worthwhile, but make sure to check if the discount extends beyond the early stages of a contract. Some providers also offer discounts for customers who regularly pay their bills on time or who pay using direct debits. |
| Fees | Some energy providers charge connection fees for new customers or exit fees for customers who terminate a contract early. You should factor this in to your costs when comparing retailers and deciding if switching will help save you money. Fees typically range from $40 to $100 and will be specified in your contract. |
| Payment options | Check to see what options the provider offers for paying your bills. For some customers, flexibility can mean the difference between paying on time or paying late and incurring a fee. |
| Energy monitoring | If you need both gas and electricity services, you may be able to get a discount for signing up for both with a single provider. |
| Payment options | Some providers let you track your energy usage through a smartphone app. This can help you understand your usage patterns and know exactly what you're paying for when it comes to energy. |
Switching
Your choice of retail provider can make a noticeable difference to the size of your energy bill. Once you've compared electricity and gas plans and chosen a new provider, it's relatively easy to switch. It's simply a matter of applying with the new provider and cancelling your existing plan. Your new provider should generally be able to supply your energy by the next day.
Picture: GettyImages
Related Posts