$0 Annual Fee and 0% Balance Transfer Credit Cards
How to pay off existing credit card debt without interest charges or an annual fee.
We're committed to our readers and editorial independence. We don't compare all products in the market and may receive compensation when we refer you to our partners, but this does not influence our opinions or reviews. Learn more about Finder .
Getting on top of credit card debt can be hard – especially when interest charges and other fees keep adding to your balance. If you want to save on those costs and pay off your debt, one option is a credit card that offers both an introductory 0% balance transfer rate and a $0 annual fee.
Take a look at how these cards work and what you need to know to decide if one is right for you.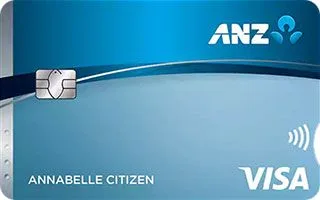 ANZ Low Rate
0%

p.a. for 25 months on balance transfers


with a one-time 1.5% balance transfer fee

Eligibility criteria, terms and conditions, fees and charges apply
ANZ Credit Card Offer
A no-frills card offering with a 0% introductory rate on balance transfers for the first 25 months and a first year annual fee waiver.
$0 first year annual fee ($58 p.a. thereafter)
Interest rate of 12.49% p.a. on purchases
0% p.a. on balance transfers for 25 months with 1.5% BT fee
Balance transfer reverts to 20.24% p.a.
Compare balance transfer credit cards with $0 annual fees
How are $0 annual fee and 0% balance transfer cards different to other cards?
While a variety of credit cards offer introductory 0% p.a. interest rates on balance transfers, many of them also charge an annual fee. This cost is added to the account balance when it is first opened, and then every year on that anniversary.
If you get a balance transfer card that has an annual fee, this charge will usually accrue interest from the time it is added to your account. This is because the annual fee is not part of the balance transfer debt and is not eligible for interest-free days. But a balance transfer card with no annual fee allows you to save on this cost so you can focus on paying off your existing debt.

What to consider when comparing $0 annual fee and 0% p.a. balance transfer credit cards

Some of the key details to look at before you apply for a balance transfer credit card that also offers no annual fee include:
Annual fee waivers. Some cards charge no annual fee ever, and others only waive it as a promotional offer for the first year. If you get a card that waives the fee for the first year, find out when the annual fee will kick in (usually in the second year) and how much it will cost from then on. This is really important if you have a card with 0% p.a. on balance transfers for more than 12 months, because the fee will eventually be charged and will accrue interest.
0% interest period. Introductory balance transfer offers typically vary from 0% p.a. for 6 months to 0% p.a. for 24 months (or sometimes even longer). At the end of this introductory period, any remaining balance transfer debt will collect interest at a higher interest rate. So before you apply, make sure that the length of the interest-free offer gives you enough time to repay your entire balance before the introductory period ends.
Revert rate. This is the rate that applies if you are still paying off your balance transfer debt at the end of the introductory period. The balance transfer revert rate is usually the cash advance rate or purchase rate for that card and could quickly add up if it is on the higher end of the scale. Make sure you check this rate before you apply for a card, and compare it with other options – especially if you think the balance transfer period won't be long enough to completely pay off the debt.
Balance transfer fee. This is a one-time fee that you may have to pay to move your balance over to the new card. There are credit cards that don't charge a balance transfer fee, but some cards charge up to 3% on your balance transfer amount, which could mean a fee of $300 on a $10,000 debt. The balance transfer fee is usually a small amount compared to the interest you will save, but should still be factored into your overall costs.
Balance transfer limits. Some credit cards allow you to transfer debts up to 100% of your new credit card limit, while some may impose a balance transfer limit. For example, some cards only let you transfer a balance up to 80% or 90% of your approved card limit to the new credit card. This is important to consider when you're comparing products and when you're requesting a credit limit for any new card that you apply for.
Other features you might also want to look at include:
Purchase rate. Any new purchases made on the card will attract the standard purchase interest rate. Repayments you make will go towards your purchases first (rather than your balance transfer debt) if it's collecting a higher purchase rate.
Cash advance rate. Cash advances, such as ATM withdrawals, usually incur a higher interest rate of around 20% p.a. to 22% p.a. Cash advances collect interest immediately and attract a cash advance fee, so you'll want to avoid them as much as possible.
Complimentary extras. If you plan to continue using the card after you have paid off your balance, perks such as complimentary travel insurance or rewards could help you get more value out of the card in the long run. However, these features may not be as important when your priority is to pay off debt.
Keep in mind that there is a wide range of credit card offers on the market. So you should compare all relevant options before choosing one that best fits your circumstances.
Images: Shutterstock
Back to top
More guides on Finder
Credit Cards Comparison
* The credit card offers compared on this page are chosen from a range of credit cards finder.com.au has access to track details from and is not representative of all the products available in the market. Products are displayed in no particular order or ranking. The use of terms 'Best' and 'Top' are not product ratings and are subject to our disclaimer. You should consider seeking independent financial advice and consider your own personal financial circumstances when comparing cards.