Internode plans & review
Watch TV shows, movies and stream content to different devices with Internode broadband.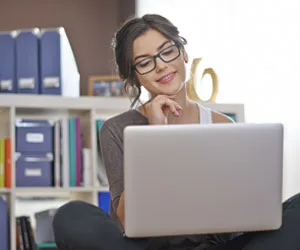 $59.99/month for 6 months, $79.99 thereafter
Unlimited data
Pay-as-you-go local, national & mobile calls
43.5Mbps typical evening speed
Compare Internode's NBN plans below
Internode has NBN plans in each speed tier, with unlimited data available for most of their plans.
Key features

Price: $49.99 monthly and up.


Technology type: Cable, ADSL2+, NBN.


NBN speeds: NBN12, NBN25, NBN50, NBN100.


Optional extras: Fetch TV, domestic and international call packs, static IP.


Support: Phone until midnight.
Internode's benefits and extras
On top of its basic Internet services, you also have access to several extra features when you take out a plan with Internode. These include:
Call packs. All NBN connections come with a home phone line offering pay-as-you-go call services. For an additional $10 a month, you can choose between unlimited calls to Australian landlines and mobiles, or unlimited calls to landlines in 20 countries. If you want both it will cost you $20 monthly.
Modem. Internode will provide a suitable modem for $60 + $15 shipping if you don't already have one for your NBN connection. Be aware that if you bring your own modem, you won't get access to a phone line and will have data-only NBN.
Entertainment bundle. When you sign up for a 6-month contract with any NBN service above NBN12, you can secure a Fetch Mini entertainment bundle for an additional $60 set-up fee. Once you have this installed, you can purchase channel packs for $6/month each, or upgrade to a Fetch Mighty box for a one-off payment of $340.
Internode review: What we think
Internode has been around on the Australian market for a long time. It was first acquired by iiNet, which was in turn bought out by TPG in 2015. It certainly doesn't offer the cheapest plans on the broadband market, but it is known to be fairly reliable with great customer service.
For gaming enthusiasts and tech buffs who want to set up their own servers, Internode is one of only a few providers to offer the option of a static IP address for its non-business plans.
On the downside, Internode doesn't really offer anything stellar as far as speed goes, with only its NBN50 tier meeting average speeds. Both its NBN25 and NBN100 plans have quite low typical evening speeds in comparison. Given that Internode's plans aren't exactly cheap, you might be better off looking elsewhere for these kinds of connections.

Is Internode right for you?
The good stuff
Good reputation for customer service.
Static IP available for server hosting.
Provided modem is cheaper than most.
The not-so-good stuff
Cheapest plan is data limited.
NBN25 and 100 plans offer poor average speeds.
Expensive compared to competitors.
The bottom line: Internode has a longstanding reputation for being reliable, which might entice you to purchase one of its pricey NBN plans. They have surprisingly decent, if expensive, ADSL and naked DSL offerings.
If you're not on the NBN yet, you can compare Internode's ADSL plans here
Internode has a decent range of ADSL and naked DSL plans for metro and rural areas.
Internode FAQ
Back to top
---
Read more on this topic
Lower your household bills