Workers' compensation in the ACT
Your guide to workers' compensation in the Australian Capital Territory
If you are an employer in the Australian Capital Territory, you should know about your workers' compensation obligations. This is the scheme whereby workers' that are injured, or worse, on the job can receive compensation for themselves or their families. Workers' compensation benefits can include payment of medical costs, ongoing income replacement and more.
If you are ready to speak with a consultant about different business insurance options available, simply enter your details in the form. Keep reading if you want to learn more about the different types of cover available.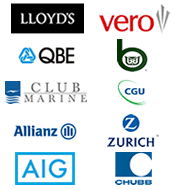 Which insurers offer workers compensation in the ACT?
There are seven licensed workers' compensation insurance providers in the ACT. If you need a workers' compensation policy, and your business is not an eligible as a self-insurer, you must choose one of the following insurers.
Who needs workers' compensation in the ACT?
All employers in the ACT are required to purchase workers compensation policies to cover their workers.
An employer is anyone who employs workers under a contract of service, regardless of whether it's written, oral or implied. It is possible that you, as an employer, have entered into a contract of service without even knowing it. Any registered Pty Ltd company is an employer as long as it has a single worker, even if it's dormant or not earning any income.
A worker is anyone who performs a job under a contract of service, and personally carries out any part of that job, regardless of whether or not they are paid or earning any form of remuneration.
A contractor may or may not qualify as a worker, depending on the situation and the nature of their employment.
When are contractors workers?
It depends on the situation. A contractor is also your worker, and therefore needs workers compensation cover, when:
They are under a regular or systematic contract, or
Have a reasonable expectation that their work will continue on a regular or systematic basis
Example: You're a builder and you contract a bricklayer to help you out with jobs. At first, they are a contractor, not your worker, and you are not required to provide workers compensation because you are not their employer.
However, if you continually use their services and they work for almost no one else in that time, then eventually they might qualify as a worker, and it is possible that you have become their employer even without an express, written contract. At this point, you must provide them with workers compensation cover.
There is no definitive line between contractor and worker in the ACT. Generally, if the "contractor" has a reasonable expectation of continued employment under you or your business, then they are actually a "worker".
You can find more examples here, or can call 6207 3000 for more information.
---
How do insurers set workers compensation rates?
Each insurer uses very similar criteria when setting premiums, but may interpret them in different ways, leading to differences in cost. Factors considered by insurers include, but are not limited to:
Your industry type
Your business' claims and workplace safety history
How many workers you have
Charges in commissions and brokerage fees
The current default insurance fund levy
What is the default insurance fund levy (DIFL)?
The DIFL is an extra cost added to workers compensation rates in the Australian Capital Territory. It is designed to cover the cost of claims made by people who were injured on the job when their employer didn't have workers compensation or were bankrupt. It is regularly reassessed and insurers are required to include the current DIFL rate in their premium statements. You can see how much you're paying in DIFL by looking at your insurance statements.
---
Workers compensation obligations for employers in the ACT
As an employer you must:
Hold a current workers compensation policy for all employees in the territory
Comply with the injury management program set out by your chosen insurer
Establish and display a written return-to-work program in consultation with your workers, your insurer, an approved rehabilitation provider and any relevant unions
Clearly display a notice that outlines the name of your insurer and policy details, and the requirements for making workers compensation claims
Provide six-monthly wage reports to your insurer as well as any other specific information they require
Make a register of previous injuries that occurred in your workplace available to your employees, regardless of whether or not they resulted in a claim. This register should include the names of all relevant businesses and individuals involved, as well as details about the accident, treatment given, names of any witnesses, and the name of the person registering the injury.
You must notify your insurer of any workplace injury within 48 hours of it occurring, and receive written confirmation from them that you have done so. Failure to do so may incur penalties.
You must notify WorkSafe ACT on (02) 6207 3000 as soon as possible in the event of a workplace death, an accident that may require a worker to be hospitalised, or one that results in an employee being unable to work for more than seven days.
You must forward any workers compensation claims to your insurer within seven days of the claim being made.
Your chosen insurer will provide any resources that are required, such as a written return-to-work program, and can help ensure you meet your legal obligations.
Penalties for not having workers compensation
Employers found operating without the required workers compensation policies may face on-the-spot fines, will need to pay the premiums they have avoided, and may also be charged up to double the premiums they have avoided paying over the last five years.
Obligations for insurers
In addition to paying benefits to injured workers and fulfilling their duty as an insurance provider, licensed workers compensation insurers are also required to provide other help for their customers (ACT employers) in line with the goal of effectively managing injuries and returning employees to work. The seven licensed workers compensation insurers in the ACT are required to provide additional services including:
Establishing and maintaining a comprehensive injury management program that integrates all aspects of treatment, including vocational rehabilitation and claims management. They are required to review this at least every 2 years.
Ensuring that workers are familiar with the injury management and claims procedures in their workplace
Making contact with injured workers, and doctors as practicable, when an employee is off work with a significant injury
Establishing personal injury plans for injured employees
Accepting or rejecting claims within 28 days, in writing
Appointing an approved rehabilitation provider if a worker has not returned to their pre-injury hours within four weeks of injury.
An insurer's vocational rehabilitation program is required to lead to a real prospect of employment or earnings increase for an injured worker. Meanwhile, injured workers are required to comply with the approved programs laid out by insurers.
---
Workers compensation benefits in Canberra and the ACT
The employer is required to commence weekly benefit payments from the date that notice is given. Listing an injury on the workplace injury register (detailed above) counts as notice given.
The insurer is required to commence weekly benefit payments and pay related costs when they receive a claim in relation to a workplace injury. They must continue to do so until the insurer either settles or rejects the claim.
Weekly benefit payments: Injured workers are eligible for ongoing weekly benefit payments in line with their earnings before the accident.
For the first 26 weeks after injury, a worker can receive weekly benefits equal to their average pre-injury weekly earnings. Where there was a clear pattern of overtime or other additional employment, this is also factored into the amount received. After 26 weeks, benefit payments cease, and different procedures begin to apply.
Partial incapacity: When an injured worker recommences duties, but due to partial disability is earning less than they were before the injury, they are paid the full difference for up to 26 weeks after the date of injury.
After 26 weeks they will be paid a partial difference based on how many hours they're working per week post-injury compared to pre-injury, and how much they're earning. Generally, an injured worker will receive at least the minimum wage from their combined work pay and benefits.
Medical and other expenses: An injured worker can claim any required medical treatment, plus related expenses such as accommodation and travel, and lost wages from time spent receiving treatment. They can also claim clothing or belongings that were damaged or lost as a result of the accident.
Although a worker is entitled to claim the full amount of any of the above costs, the insurer will consider each claim individually, and may accept some and reject others.
Permanent injuries: Injured workers may claim up to a maximum of $150,000 for permanent injuries, but only in certain circumstances.
Injured workers are eligible for a percentage of $100,000 depending on what kind of injury they suffered.
If there is more than one injury, only the greatest injury will apply.
Permanent injury claims cannot be made more than two years after the accident.
If the injury may have been partially pre-existing, this will be determined by insurers on a case by case basis, and benefits will be reduced. If it isn't possible to determine how much of a permanent injury was pre-existing, but it's clear that some of it was, the benefits paid will be reduced by 10%.
No benefits are payable for minor loss of hearing (less than 6%), even if it is workplace-related. For male workers over the age of 55 and female workers over 65, it is assumed they will naturally have some hearing loss.
Death: Funeral and compensation benefits are payable as a lump sum in the event of a workplace death. Benefits will be reduced if other compensation payments for the same accident have already been paid.
---
Workers compensation lawyers in the ACT, and settling disputes
Injured workers are required to follow the return-to-work and injury-management programs laid out by insurers, and employers are required to provide injured workers with appropriate duties when asked.
Disputes may arise when one party is thought not to be doing their part, when there's an argument over whether someone is a worker or a contractor or for other reasons.
No matter what the cause, before looking for a workers compensation lawyer you should take a couple of other steps first.
Conciliation: This is the official first-step of mediation. The conciliator sets a meeting time, and informs all parties. They will attempt to resolve the situation, recording everything in writing. Where needed, independent medical referees can also be involved. If everyone agrees on a solution, the situation is considered resolved, the outcome is recorded and is legally binding. The insurer is responsible for paying the costs of conciliation.
Arbitration: If no agreement was reached in conciliation, then any involved party may ask for arbitration, where an independent third party makes a decision. The costs involved depend on the arbitrator and the outcome. Unlike conciliation, arbitration may leave employers and injured workers liable for considerable expenses.
Workers compensation legal action: Seeking a workers compensation lawyer, and launching legal action, should only be considered as a last step. You should attempt conciliation first.
---
What else should I know about workers compensation in the ACT?
Will workers compensation help with the coronavirus?
According to the Australian government, the coronavirus may be covered under workers' compensation, if the employee can prove they caught the disease largely because of their job.
This might be difficult for many jobs but there are still plenty out there which put employees at a significantly higher risk of catching the coronavirus.
For example, the employment may involve travel to an area with a known outbreak, it may include interaction with people who have contracted the coronavirus, or it may have responsibilities which contravene Department of Health recommendations.
Each claim would be considered on a case-by-case basis, but there is certainly a possibility that workers' compensation could help many impacted staff.
Remember: Under the Work Health and Safety Act 2011, business operators are required to ensure, so far as is reasonably practicable, the health and safety of workers and others at their workplaces.
Operators must identify hazards at the workplace as well as any associated risks - and act on them, by implementing practicable control measures. If you're aware the coronavirus is a risk in your workplace, and don't act on it, you might be in breach of the act.
Related Posts